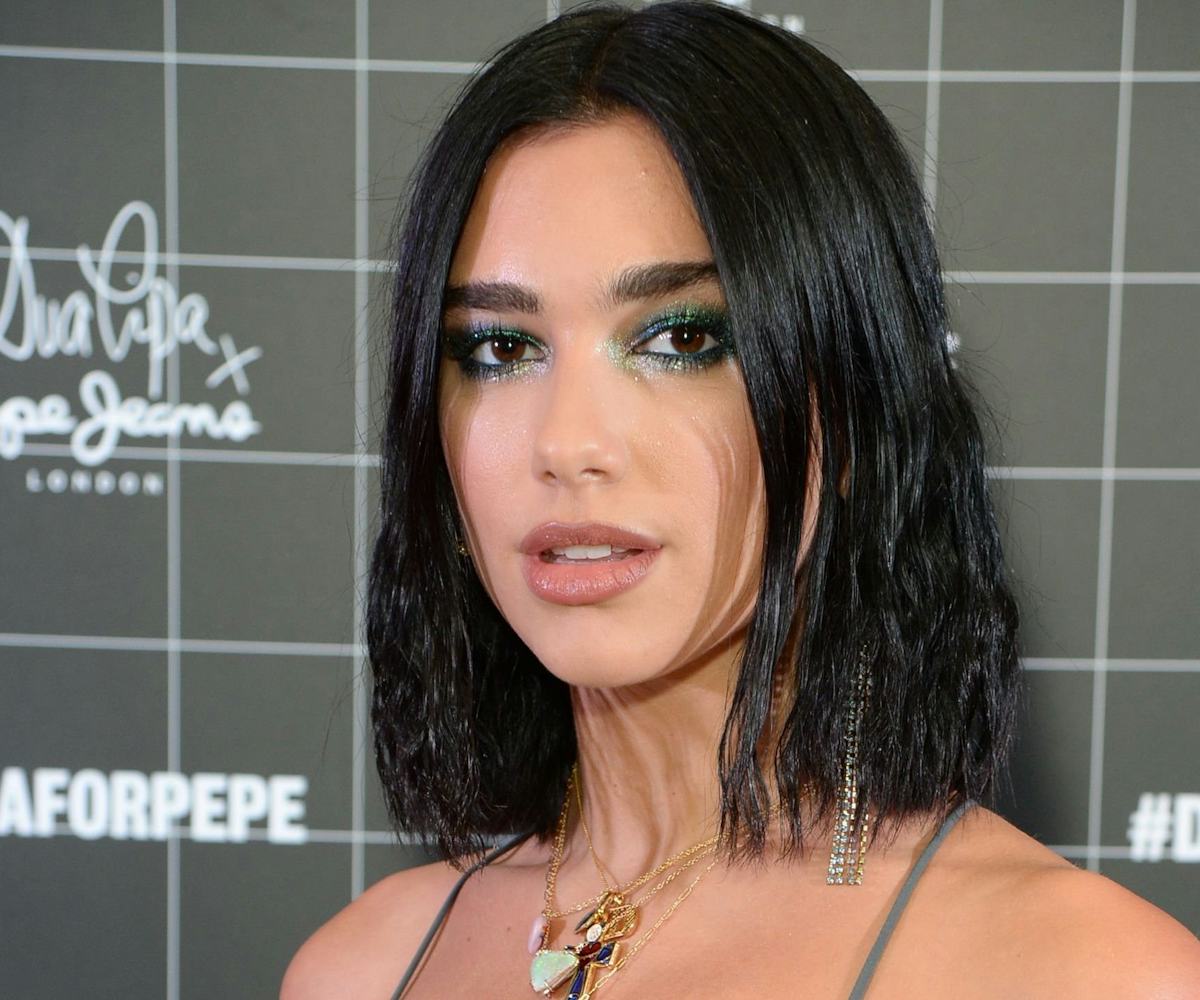 Photo by Hannah Young/Shutterstock
Dua Lipa Got Bangs And We're Very Into It
The look is very Dora the Explorer
Dua Lipa has jetted off to Paris for Fashion Week, and got bangs to mark the occasion. The "Swan Song" singer debuted the new look in an Instagram post, where she stunned with her new 'do and an oversized pink blazer.
The look is different for Lipa, whose sharp, bangless bob has become her calling card, but we're into it. Clearly, her friends and fans are too. "Love your bangs," commented one user. "You look gorgeous with that hairstyle. It definitely suits you," said another. One commenter even compared her to Dora the Explorer, who, we now realize, is an overlooked beauty icon.
Subsequent posts revealed that the hair looks great wet too. Lipa shared behind-the-scenes photos from the launch of the YSL Libre fragrance, where she sported an embellished black dress and slick, slightly wavy hair. It's an edgy take on the otherwise sleek look, and evidence that the style is versatile too.
Lipa joins a slew of celebs who have chopped off their hair in favor of bangs. Barbie Ferreira recently joined the club, as did Halsey. Singer Billie Eilish even gave the look a try on the cover of V Magazine.
See the look from every angle below.