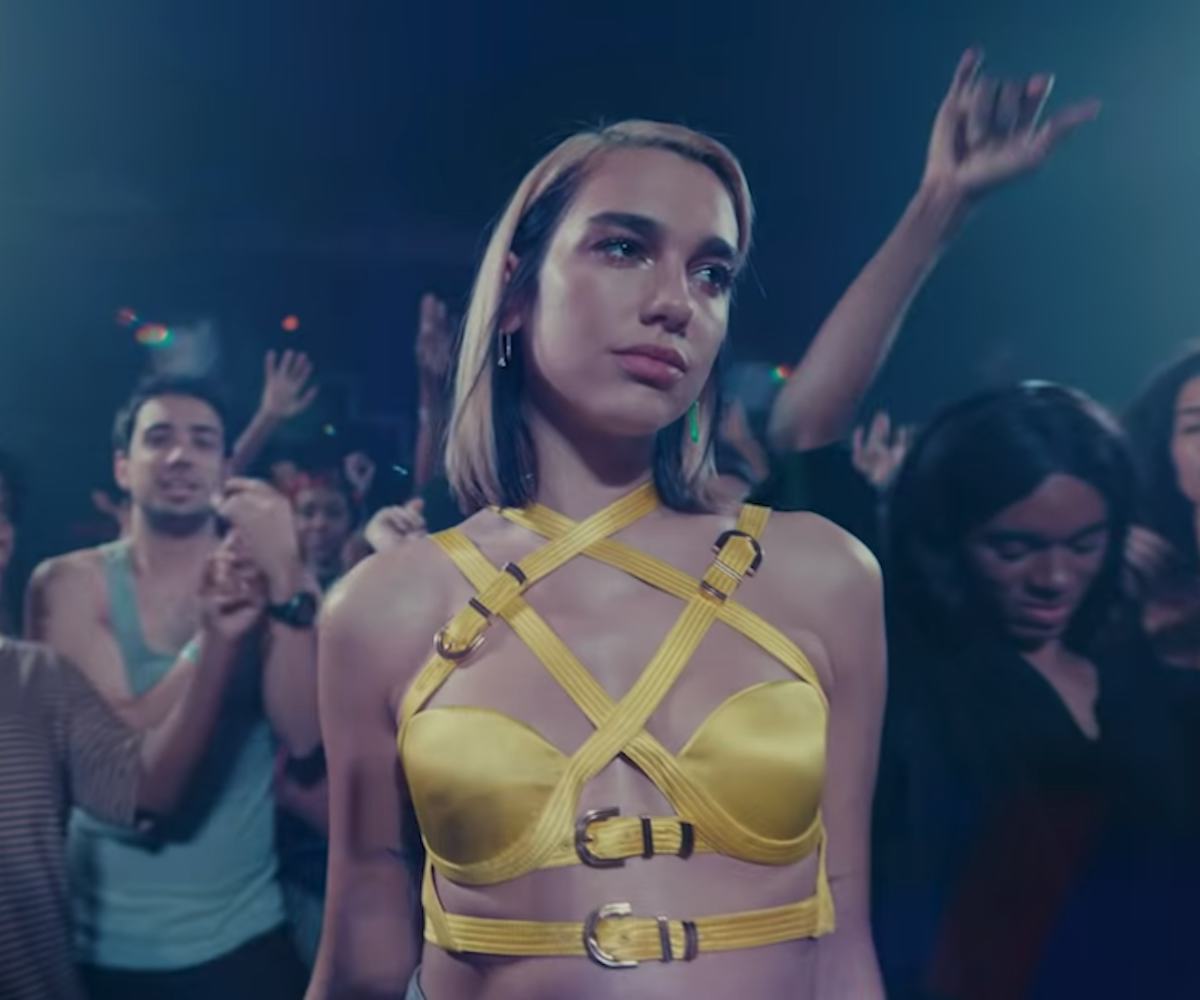 Screenshot via YouTube
Dua Lipa Brings Her Disco-Infused Single To The Club For Trippy "Don't Stop Now" Video
Welcome to the new era of Dua Lipa
The new era of Dua Lipa is upon us: The singer traded out the monochrome pastel robes and unison choreography found in the "New Rules" video for black lights, neon, and messy glitter with "Don't Start Now." She hasn't traded out everything from the old era, though; "Don't Start Now" was created with "the brilliant same crew I made 'New Rules' with," Dua said in a statement.
The song is a disco-infused breakup anthem. In the first verse, Dua faces her emotions head-on, singing, "Did the heartbreak change me? Maybe/ But look at where I ended up/ I'm all good already." In a press release, she said, "I chose to put this song out first so I could close one chapter of my life and start another," adding later, "It's about moving on and not allowing anyone to get in the way of that."
In the video, Dua hits several parties throughout the night. She's having a good time at first, but soon the artwork hanging on the walls come to life, and she's not having any of it. Instead of enjoying herself in a sea of sweaty bodies like Harry Styles in "Lights Up," she's stressed out and should probably go home. It encapsulates that feeling of hitting the town when you might not be ready to after a messy breakup, trying to over-compensate for that deep-down wish to just curl up in bed with some red wine and a fuzzy blanket. Glitter can't cover up everything!
Watch the video for "Don't Start Now," below.