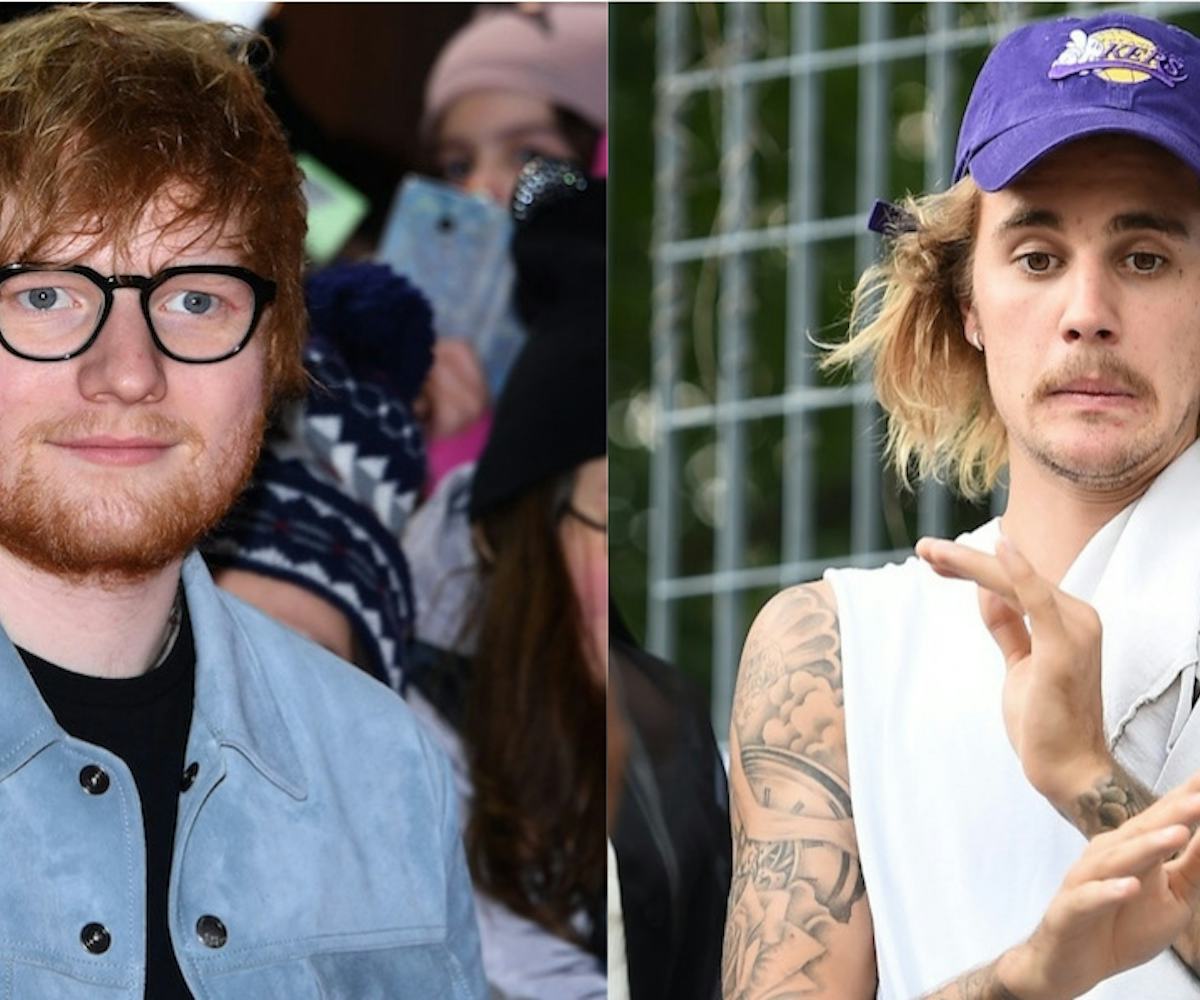 Photos by Pascal Le Segretain, Theo Wargo/Getty Images
Ed Sheeran And Justin Bieber Duet On A Love Song Called "I Don't Care"
Ed Sheeran and Justin Bieber teamed up for a duet to share all the sweet nothings they feel about their significant others, and it's kinda cute. Named for the exact words that first come to mind when I think about both artists, "I Don't Care" finds Sheeran and Bieber at parties they're not that enthusiastic about attending—luckily the presence of their partners makes it all better.
Sheeran's opening verse references his lack of sense of style, singing, "I'm at a party I don't wanna be at/ And I don't ever wear a suit and tie, yeah," taking his love's hand to dance at the end of the verse, which makes the party a little less dreadful. It's not a song that'll fit into Sheeran's catalogue of funeral-ready tunes, rather something to cheesily sing to your partner when you're already being annoying.
Bieber references his mental health in his solo verse, singing about how loud the party is, "With all these people around/ I'm crippled with anxiety/ But I'm told it's where we're s'posed to be." But his love—presumably wife Hailey Bieber, née Baldwin, though she goes unnamed—makes it so that Bieber "really don't mind," because she's by his side. It appears that Bieber's supposed music hiatus won't be happening right now, but hopefully he is still prioritizing his mental health over new releases.
Listen to the new single below.