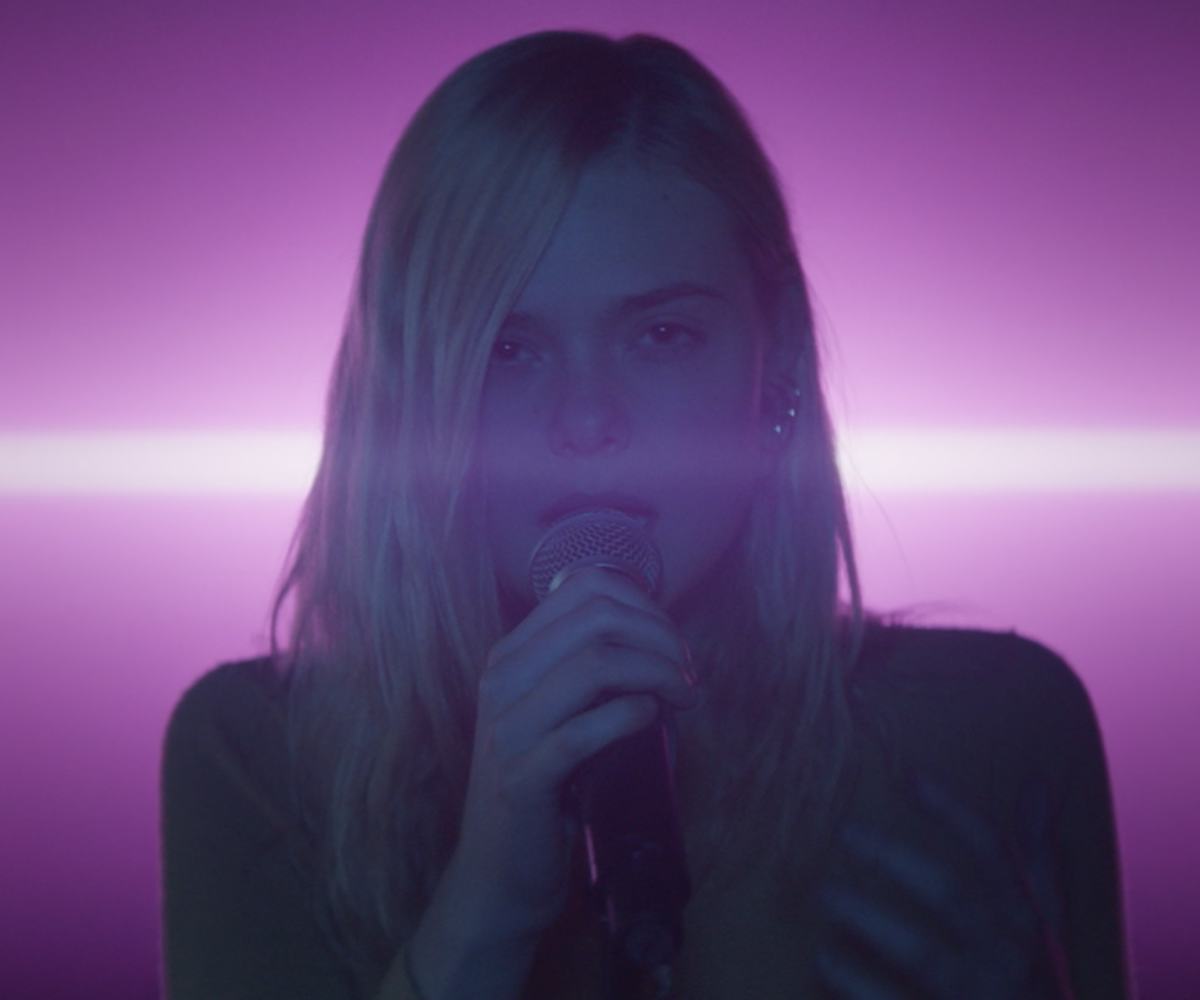 Photo courtesy of LD Entertainment & Bleecker Street
Elle Fanning's New 'Teen Spirit' Single Is A Synthy Carly Rae Jepsen Bop
"Wildflowers" is written by CRJ and Jack Antonoff
Ahead of the release of Teen Spirit, Elle Fanning released an original song from the film, "Wildflowers." The track was written by a super duo, Carly Rae Jepsen and Jack Antonoff, so you know it's a total bop.
In Teen Spirit, Fanning is Violet, a Polish girl who auditions for a singing competition "that will test her integrity, talent, and ambition," and also might just be the answer to her wish to escape her small town. It's not clear where the song falls within the movie's trajectory, but know that "Wildflowers" is a synthy pop breakup tune. In the lyrics, Fanning's not running through a field of wildflowers like one might think, she's crumbling the ones the "love of [her] life" gave her and leaving, even though it's "killing" her.
Previously, Fanning flexed her vocals in the first full song clip from the film, her cover of Robyn's massive hit "Dancing On My Own." Still to come from the soundtrack are a series of heavy-hitters, including Fanning's take on Ellie Goulding's "Lights" and Tegan and Sara's "I Was A Fool."
Listen to "Wildflowers," below. Teen Spirit and its accompanying soundtrack are set for April 5 release.