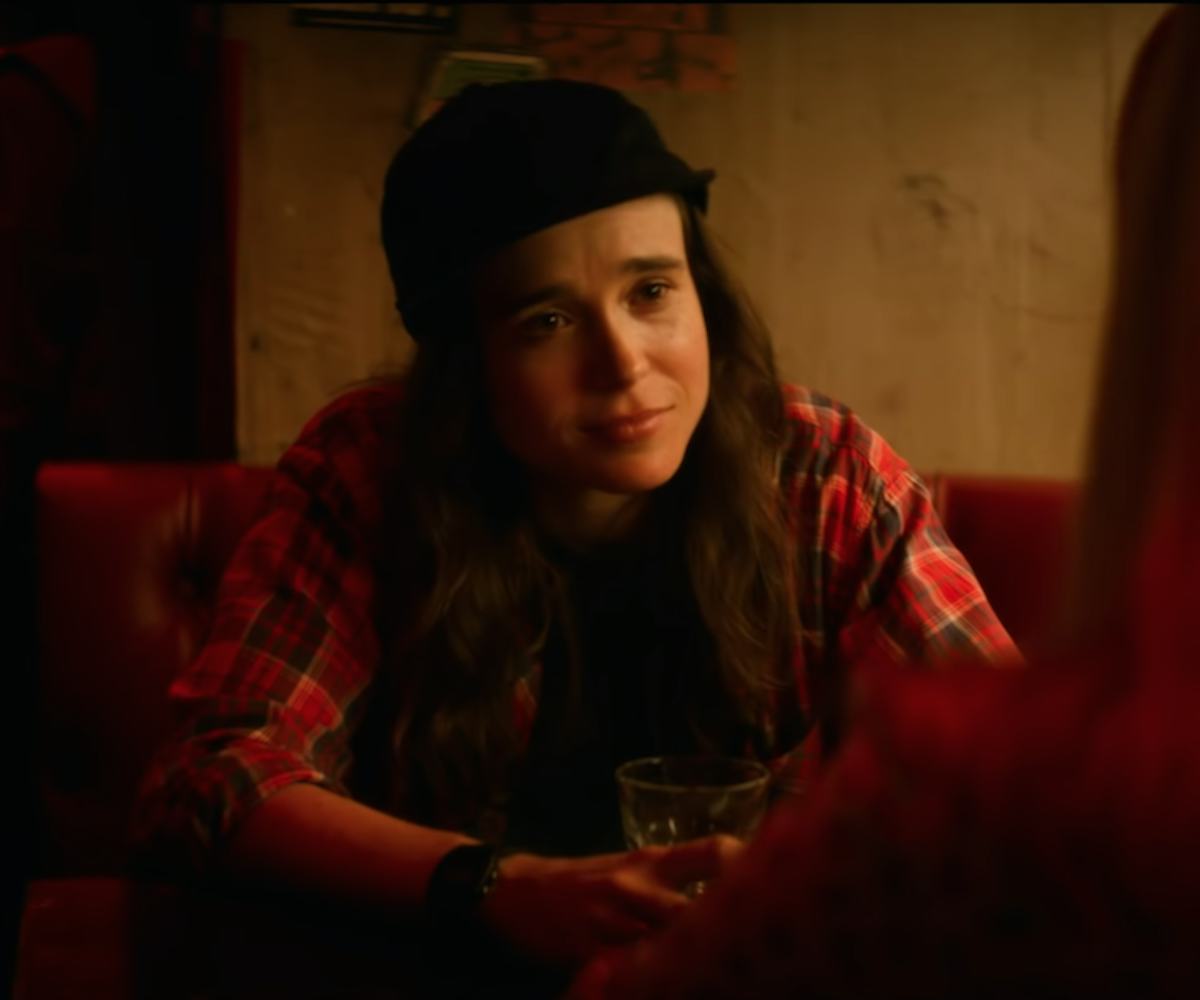 Screenshot via YouTube
Netflix's 'Tales Of The City' Trailer Is A Beautiful Celebration Of Queerness
Featuring a romance between Ellen Page and Zosia Mamet
Get ready for a wild ride up and down San Francisco's steeply sloping streets. The trailer for Netflix's adaptation of Armistead Maupin's Tales of the City is here, and it takes viewers back to 28 Barbary Lane in San Francisco, offering a "new chapter" of the lives of its residents, and picking up their stories following the series' first three installments, which aired in 1993, 1998, and 2001, on PBS and Showtime.
This latest installment centers around Mary Ann (Laura Linney), who is returning to San Francisco after decades away; it's there that she's reunited with her daughter, Shawna (Ellen Page), and Anna Madrigal (Olympia Dukakis), the eccentric, open-hearted landlady of Barbary Lane. Also seen in the trailer are Zosia Mamet as Claire Duncan, who appears to be in a relationship with Ellen Page's character; Murray Bartlett, who plays Mary Ann's longtime friend "Mouse" Tolliver ;and Garcia, a nonbinary actor who plays Anna's transgender caregiver, Jake. Also appearing are Bob The Drag Queen, Molly Ringwald, and Thomas Page McBee.
The Netflix series is helmed by showrunner Lauren Morelli (Orange Is the New Black), who worked with an all-LGBTQ writing room, and promises that some of the current issues facing San Francisco—like, dramatic income inequality, stratospheric rent costs, and the ubiquity of the tech industry—will be represented onscreen.
But the core of the series will be the same as it always is, the idea that "home is a feeling," and that a family can be made up of anyone you love. Or, as Madrigal says in the trailer, "There is no better reward in a person's life than to see a building turn from walls of brick to a nest of warm stories and warm hearts."
Watch the trailer for Tales of the City below. The series comes to Netflix on June 7.