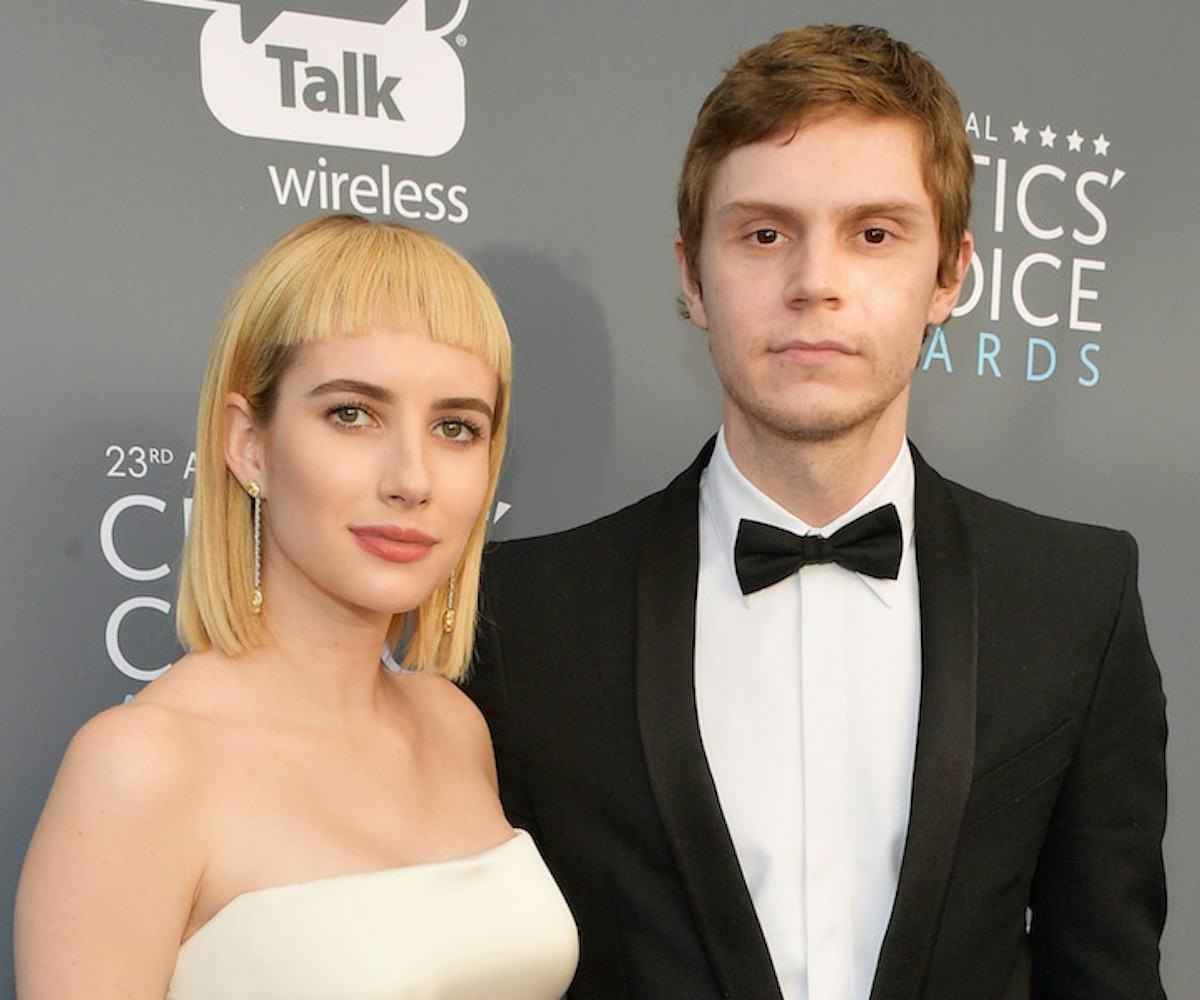 Photo by Matt Winkelmeyer/Getty Images
Emma Roberts And Evan Peters Have Reportedly Split Up
Evan Peters and Emma Roberts' reported tumultuous relationship and engagement have come to an end. According to Us Weekly, Roberts has allegedly already moved on from her relationship with her American Horror Story co-star, and has been casually dating actor Garrett Hedlund for a few weeks now.
Roberts and Peters began dating in 2012, and soon became the subject of much controversy after she was arrested in 2013 for a domestic dispute in Montreal, Canada. It was later reported to be an "unfortunate incident and misunderstanding," which the couple moved past. They then became engaged later that year, but took reported breaks in 2015 and 2016.
Us Weekly alleges that this particular breakup wasn't too dramatic. "Emma and Evan were heading for a split and now are just friends," a source says, adding that "Evan has moved out. It wasn't a bad breakup." Previous breakups were reported in a similar nature, with quotes about the pair being "amicable" and having "no drama whatsoever," but Roberts has previously shut down opportunities to talk about their apparent friendship when asked.
Last time Peters and Roberts called things off, Roberts scored some new rings to replace her engagement jewelry as a reminder to "always love yourself, and always know what you're worth." Hopefully, she's taken a few pointers from Ariana Grande and stepped up the self-love even further by truly balling out on the bling this time.
Neither actor has confirmed this latest split publicly yet.