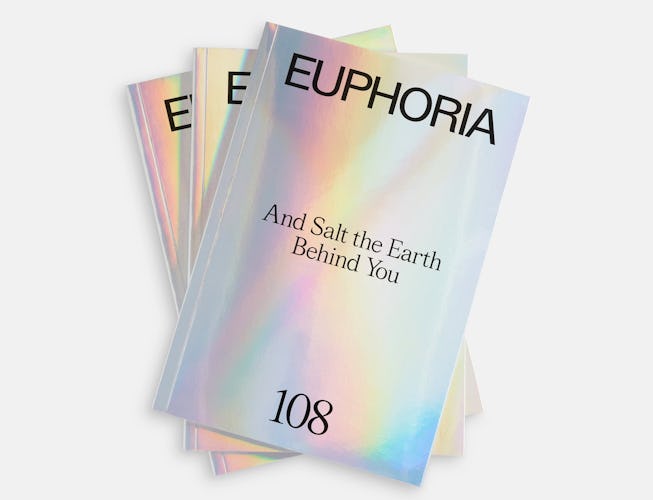 A24's 'Euphoria' Book Collection Will Satiate You Until Season 2
Everything you've ever wanted to know outside Season 2 plot details.
Indie production powerhouse A24 is working overtime to tide over Euphoria fans until the show's über-delayed second season is ready for viewing. First came the holiday specials focusing on Rue and Jules, and now a collection of books.
The eight-volume boxed set ensures that no Euphoria itch goes unscratched; there's over 1,000 pages of untold stories and never-before-seen visuals, from storyboards to casting calls to costume design, that take readers behind the scenes and smack dab into the creative process. Want to know how Emmy-nominated costume director Heidi Bivens came up with an iconic look or Barbie Ferreira's insight on how Euphoria turned the "fat girl" trope on its head? Look no further.
The Euphoria books even include a screenplay book with an intro by show creator Sam Levinson on the inspirations that led to Euphoria as we know it: "I'm gonna be totally honest here. I spent the majority of my teenage years in and out of hospitals, rehabs, and halfway houses. I was a drug addict."
There's also tons of special contributions from the cast, including sketches by Hunter Schafer, pages from Sydney Sweeney's scrapbook and Barbie Ferreira's moodboard, and behind-the-scenes photography by Jacob Elordi and Maude Apatow.
The Euphoria boxed set is available on A24's official shop site for $98 starting April 27.