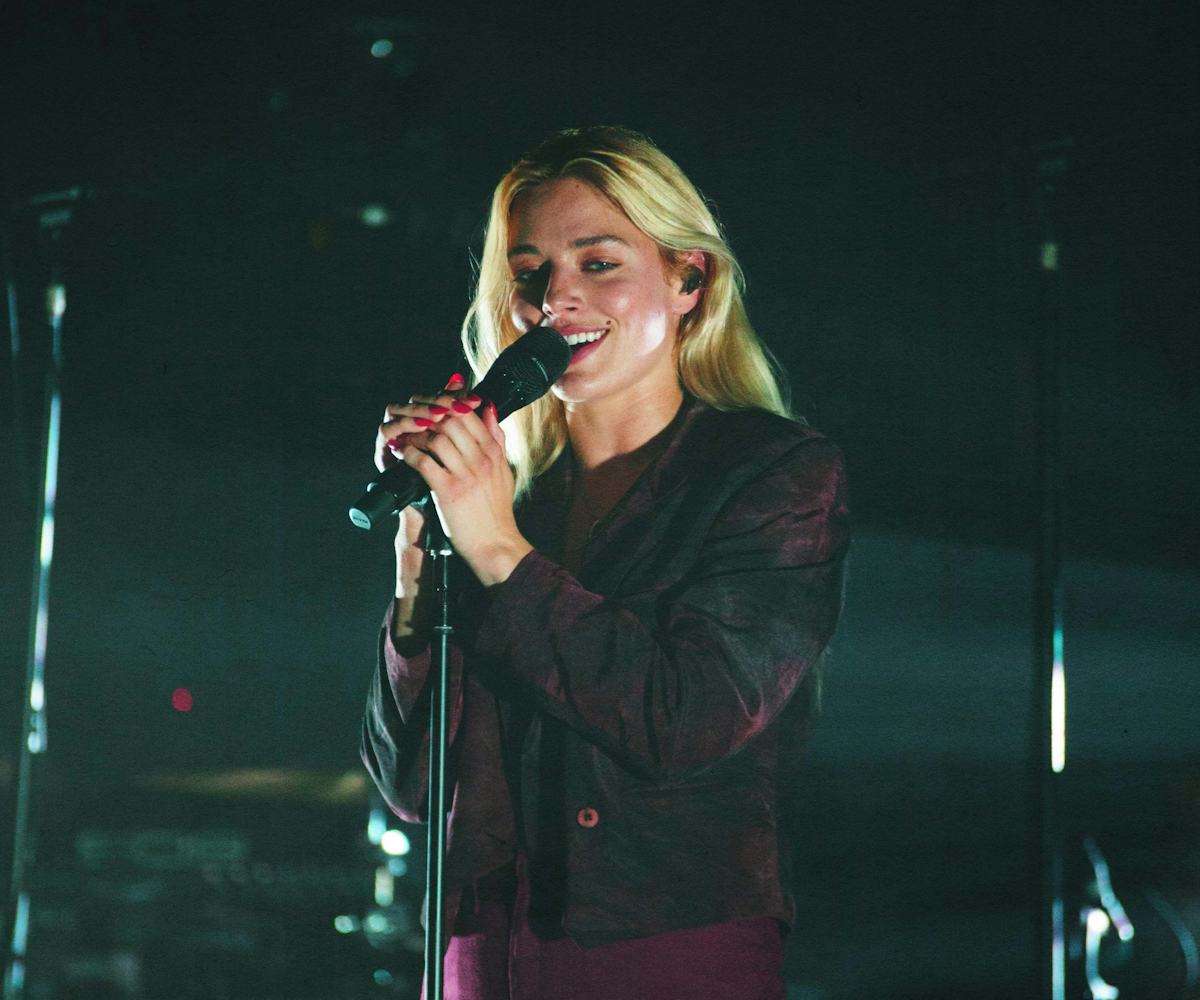 Muriel Margaret
Ashe Shares Her Jubilant 2022 European Tour Diary
"The whole thing feels like a dream I'm gonna wake up from any day."
No one is busier than Ashe. Fresh off the heels of touring Europe, the 28-year-old Californian singer-songwriter — who sky-rocketed to fame during the pandemic through her breezy pop songs — will barely have time to unpack her bags before hitting the road again come July. Only three weeks separate the end of her European Fault Line tour and the start of her Is It Me Or Is It Hot summer romp through the U.S.,and now, there's something else for her to worry about. On Wednesday, Ashe announced Rae, her forthcoming sophomore effort arriving on October 14 via the acclaimed indie label Mom + Pop. The first single from the project, "Angry Woman," kicks off the new era with a stinging, raucous wallop. And that's only the beginning of a busy year ahead.
If it feels like her schedule would overwhelm the average person, Ashe, however, is taking it in stride with more than enough grace. Sharing her photo diary from her European tour with NYLON, it's clear the singer made every effort to experience each city she played in full, coordinating changing fan projects with her audience and curating unique moments for each city. In Milan, she paid homage with a Gucci-themed outfit. And at every show, she and her audience traded cowboy hats for her crowd-pleasing song, "Another Man's Jeans." If some artists describe tour life as a weeks-long blur, Ashe would probably liken it more to a party. And we're waiting our turn to be invited.
Luckily, one won't have to wait too long as she kicks off Is It Me Or Is It Hot on July 7 in Milwaukee before traveling through the Pacific northwest and down to Florida. For a sneak peek on what to expect, read on for her intimate tour diary from her 2022 European tour.