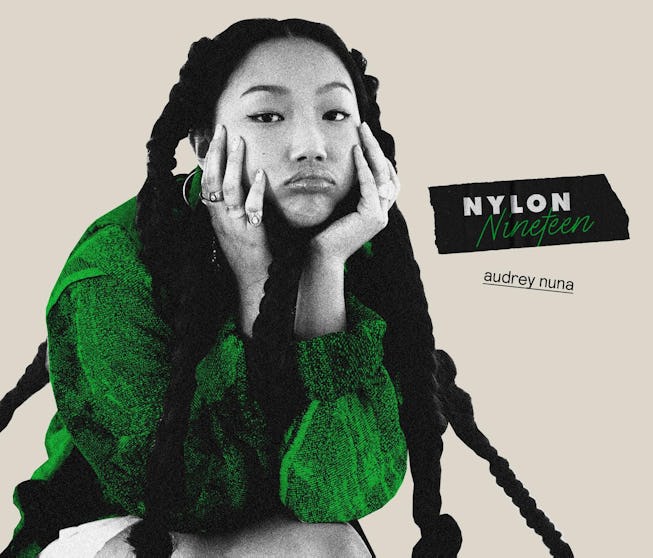 Khufu Najee
Audrey Nuna Wants To Be In A Safdie Brothers-Directed Video
The R&B artist on sleep paralysis demons, McDonald's breakfast, and Korean reality television.
Emerging R&B artist Audrey Nuna celebrated her 22nd birthday a little differently than her peers, using the day to drop her first track of 2021, "Space." The track about needing some — wait for it! — space features stripped down, contemplative instrumentals that really let Nuna's delicate vocals shine bright, making us stoked on what's to come from the Korean-American singer-rapper.
The video for "Space" is also a sight to behold, and Nuna amped up the artistry with palatial living rooms, miles of braids, and towering gowns. She's clearly got the taste to back up the talent, and she let NYLON into her brain to get to know her better. Below, Nuna offers her takes on ghosts, the importance of hyper-deep sleep, and why she never gets a hangover.