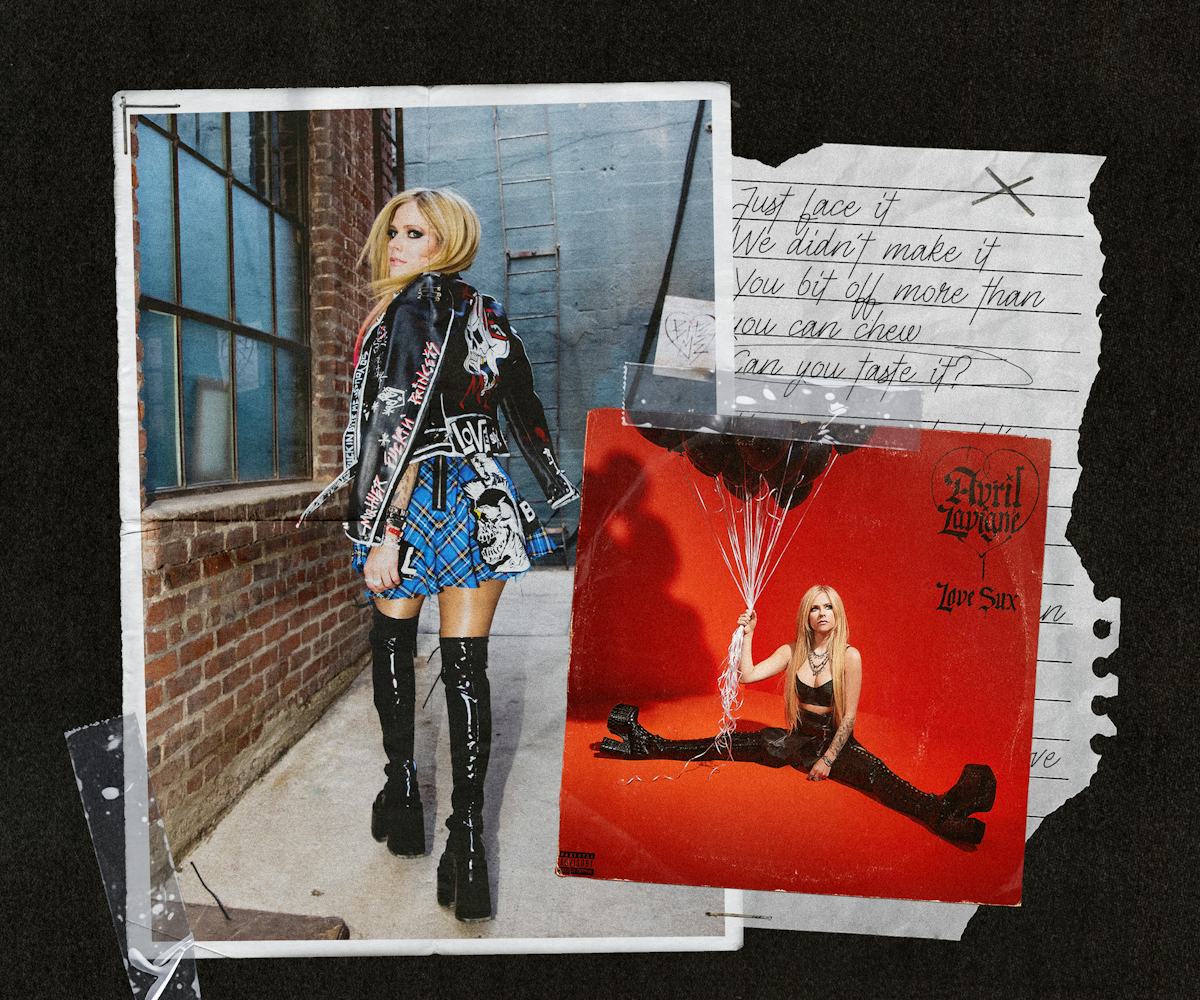 Nylon/Ryan McFadden
The Most Emo Lyrics From Avril Lavigne's Love Sux
"I'll buy a Range Rover just to run you over and call you out."
A wise woman once said, "Why'd you have to go and make things so complicated? I see the way you're acting like you're somebody else, it makes me frustrated."
That unforgettable line from Avril Lavigne's seminal classic "Complicated" — alongside a slew of others from the golden age of her catalog — inarguably cemented her as one of pop-punk's most intuitive songwriters, able to distill a generation's-worth of angst, turmoil, and emotional turbulence through her own unpretentious and straightforward storytelling.
Flash-forward 20 years, and Lavigne has picked up her weighty pen again with Love Sux, her first album since 2019 and her first pop-punk-centered project in, well, a while. But revisiting the record's buoyant, energy-filled 12 tracks, the time in between then suddenly feels like no time at all, her idiosyncratic voice shining through the records' stories about love, break-ups, and setting your exes clothes on fire.
From memorable one-liners like "I'll buy a Range Rover just to run you over and call you out," to multi-line explorations of feeling down and out, Lavigne's songwriting is concise, vivid, and at-times outrageously punchy in the best way.
Below, NYLON picked the 12 most emo and peak pop-punk lyrics from Love Sux that'll have you wishing the Myspace status bar was still a thing.
Avril Lavigne's Love Sux is out now. Revisit her 2021 NYLON cover story.