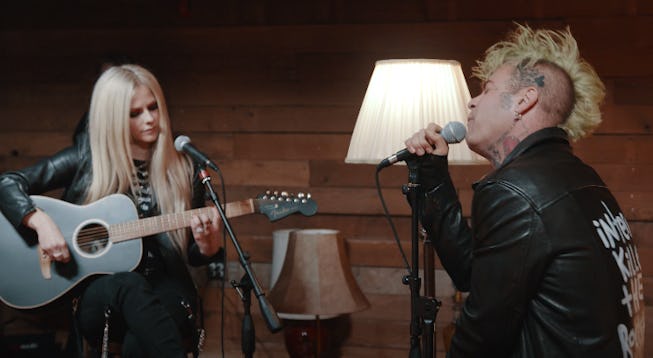 YouTube
Avril Lavigne And Mod Sun Share Intimate, Acoustic "Flames" Video
The powerful ballad is all the more haunting in its stripped down version.
Avril Lavigne and Mod Sun have shared an intimate, acoustic version of their emotional hit "Flames." The single from Mod's album, Internet Killed The Rockstar, is a powerful pop-punk ballad made all the more haunting in this stripped down version.
The pair make for a transcendent rock duo with complementary powerhouse vocals. Back in February, Mod Sun told NYLON about the influence "absolute queen" Lavigne has had on his career: "A lot of my [teenage] style was based off of her," he said. "I tell her this shit all the time. I fan out. I'll talk up your shit if you don't. I'll remind you how much of an icon you are."
Watch the video for the acoustic version of "Flames" below, and revisit NYLON's Night In with Lavigne here.