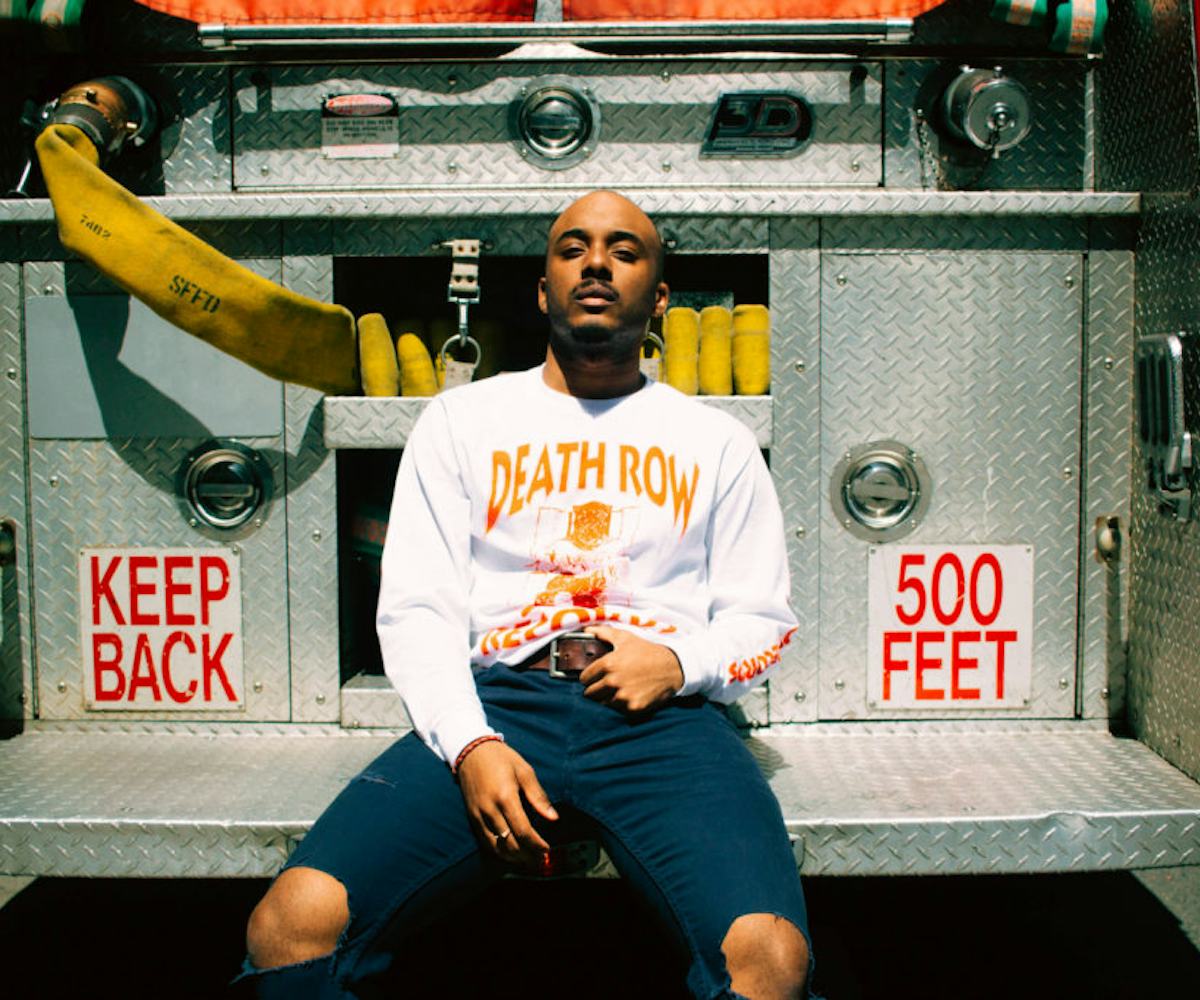 Photo Courtesy Of Caleborate.
Live Your Video Game Dreams (Or Nightmares) With Caleborate's "Game Over"
This video will bring you back to more playful times
There's something to be said for a music video that doesn't take itself too seriously. It's become almost refreshing to see a visual that just exists as such, not as art or statement piece. Bay Area rapper Caleborate's visual for the track "Game Over" is a video of this breed. 
The almost four-minute long chase modeled after a scrolling platformer game, complete with obstacles (the police, the "Bill Collectors") and power-ups (a bike, a 1-UP), the video accurately reflects the song itself, which is about the way life hits in a linear motion.
The 23-year-old artist told us about the process:
The idea just came to me as I was listening to the song one day with my headphones in. It just looked so cool in my head, and it translated well on screen. Each character in the visual represents a specific aspect or stage in my life. In my game of life, rather.
You have to keep moving forward, and that's what's depicted in both the song and its video. The ending comes as a nice surprise: After encountering the police obstacle, the artist surrounds himself with his friends as a support system. And what better way to end a long, stressful day than by sitting down with friends and playing some classic video games?
Check it out for yourself, below.