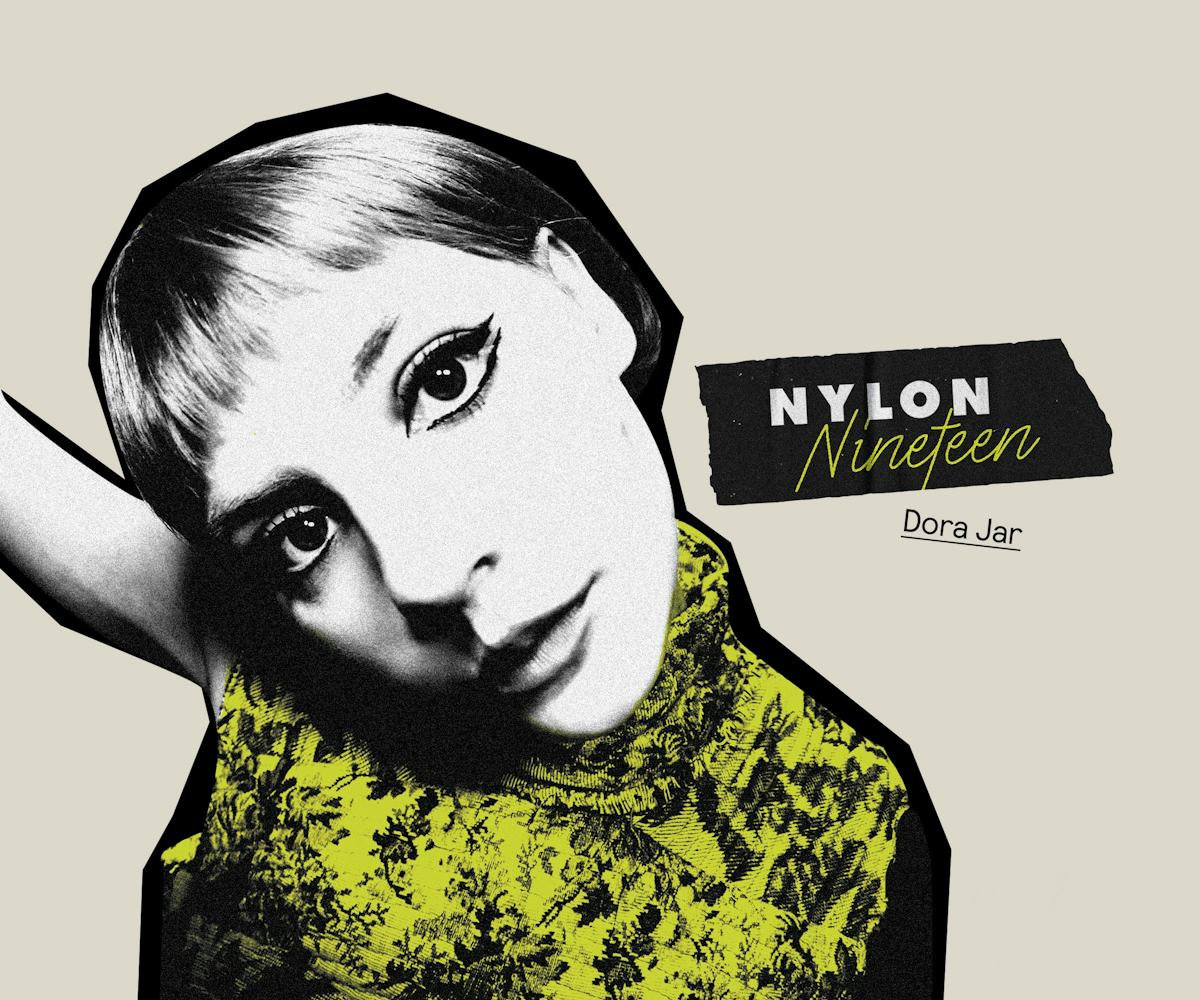 Dora Jar Is The Billie Eilish-Cosigned Singer Who Can't Be Pinned Down
Get to know the rising NorCal songwriter who counts Grimes, Conan Gray, and more as fans.
A lot has changed for Dora Jar in a relatively short amount of time. A year and two weeks ago, the NorCal singer-songwriter played her first-ever live show in London to a room of 160 people. Months later, in February 2022, "the seventh show of my life is in an arena," Jar tells NYLON, "Opening for Billie [Eilish]."
It turns out Eilish was in that small London crowd, and had been a fan of Jar's music since the release of her 2021 debut EP, Digital Meadow. On the seven-track project, it's Jar's lithe and fairy-like voice that lingers on the mind following a romp through bedroom pop, lo-fi rock, mystical trap, and more. Since then, only more artists have thrown their weight behind Jar and her amorphous but gently wondrous sonic offerings, among them Grimes, Conan Gray, and Remi Wolf.
Jar's latest release is "Spell," a spare but riveting guitar folk ballad that feels like it could enrobe your body in smoke. She's only a notch into what's sure to be a promising career and she's yet to pin her sound down — something that you get the feeling is what makes her music so mystifying and special.
Jar has now embarked on her own headlining tour, a feat that's been made much less intimidating after cutting her teeth in tens-of-thousands of seat arenas. "It's going to be much smaller, the stages, and the crowds, but knowing that I can make it feel as big or as small as I want to, like it literally doesn't matter how many people are there," she says. "It's music, it's people connecting!"
Below, NYLON caught up with her to chat about astrology, her go-to sad song, seeing the Foo Fighters, and more. Catch Dora Jar in select cities until Nov. 30.