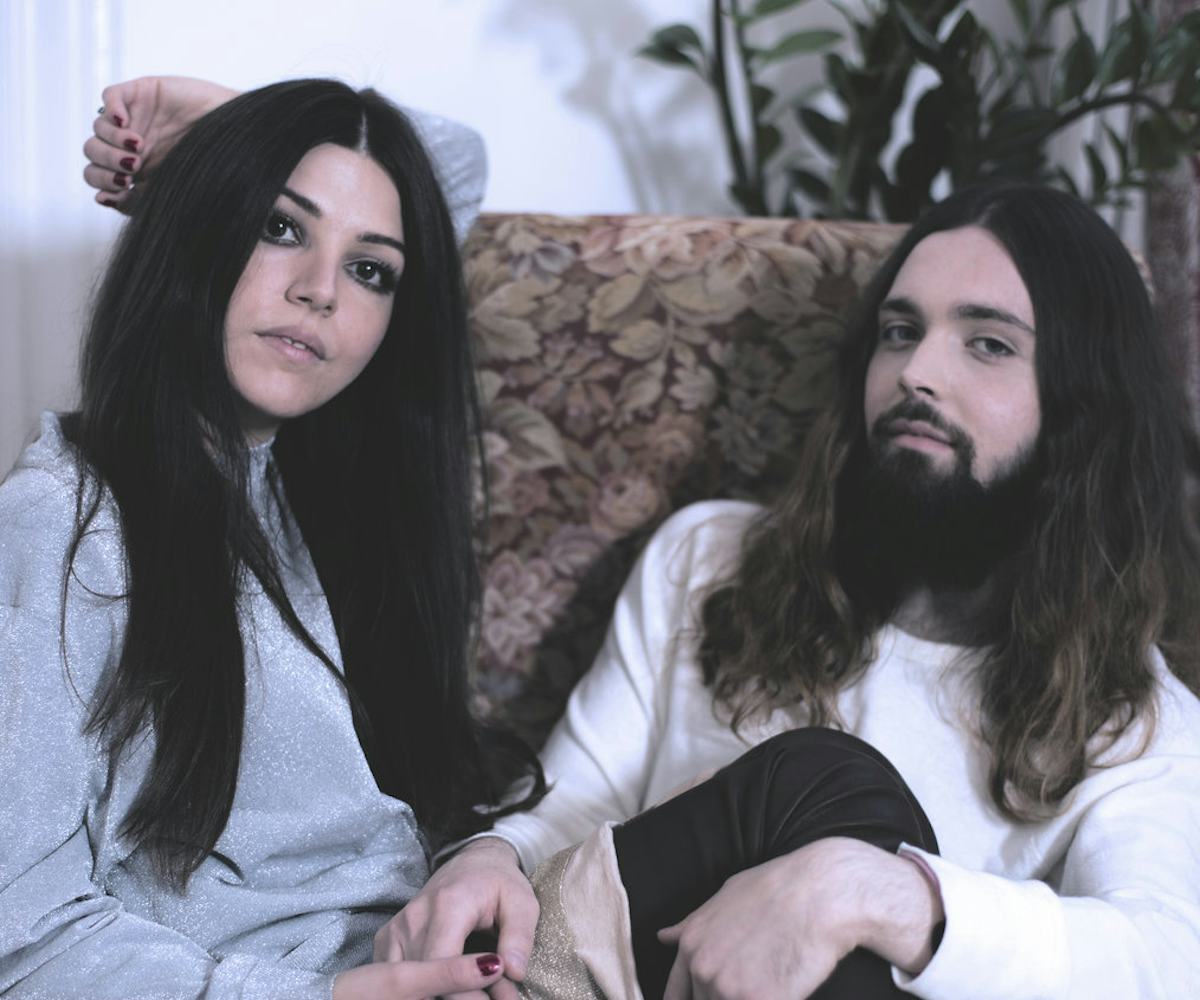 Photo by Stefan Lundaahl
Flora Cash Bring Out The Supernatural In Their New Video
And explore the power of new love
Summer's right around the corner and nothing rings it in more like a new romance. And if there's anyone who knows about summer flings, it's musical duo Flora Cash. Comprised of Cole Randall and Shpresa Lleshaj, the two became acquainted with each other on SoundCloud back in 2012. The dynamic of their relationship grew from admiring each other's music to sparking a real romance that eventually transitioned from Skype to the real world. Now, they're inseparable, living and making music together.
Today, NYLON is premiering Flora Cash's new single "Pharaoh" from their debut album, Can Summer Love Last Forever? Starring Angelica Smith, Anne Moot, and Robert Ramirez, the video captures the claustrophobic and euphoric aspects of new love. On making the video with director Christofer Nilsson, the duo told us that it is "full of meaning and symbolism. It really feels like something people will want to watch more than once. Keep your eyes open. There's a lot happening above and below the surface. All that glitters is not gold. Things aren't always what they seem."
Watch the spooky footage, below.