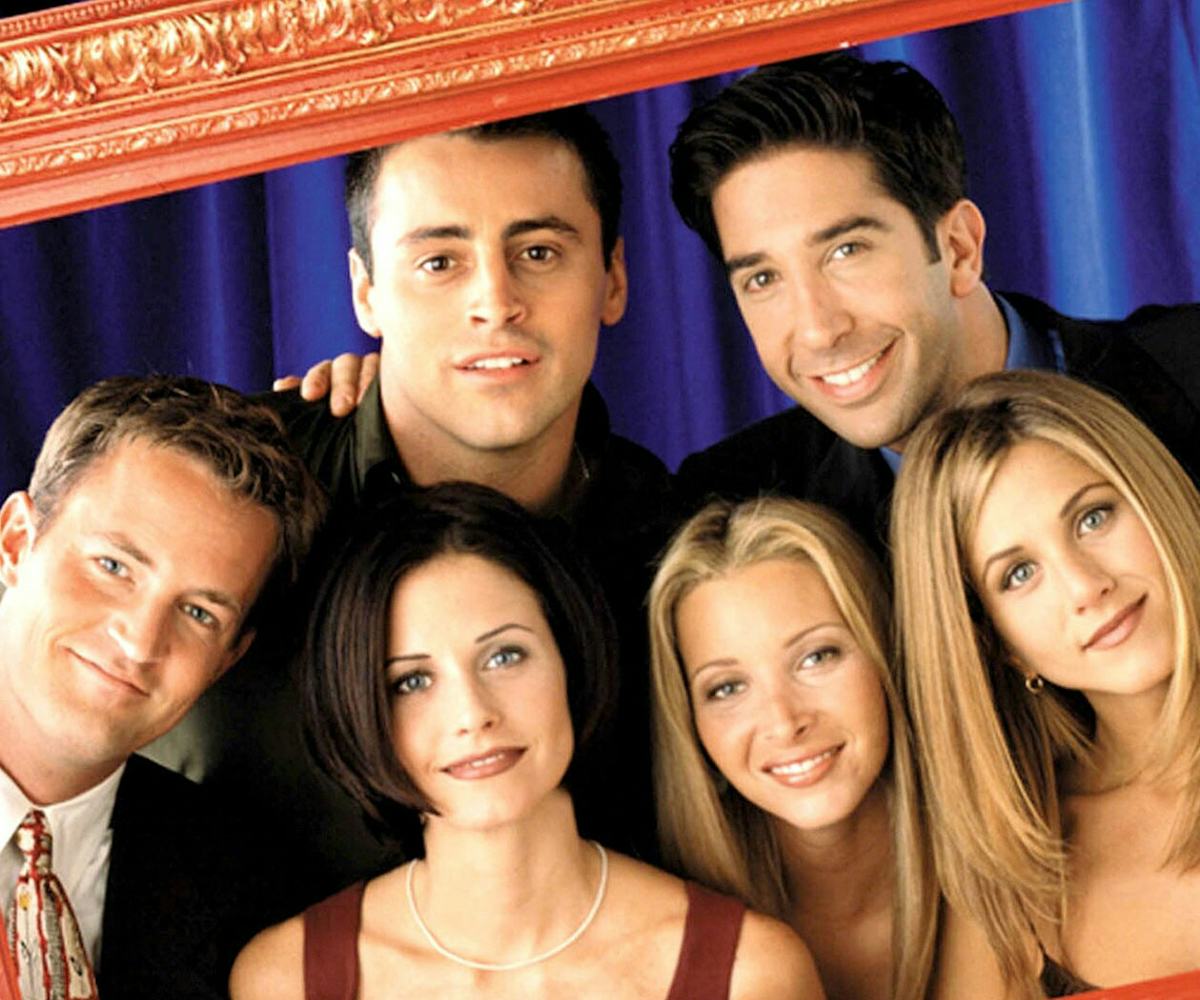 Photo courtesy of Warner Bros. Productions
The One Where A 'Friends' Musical Is Actually Happening
As if rumors of a Friends reunion weren't enough—and they weren't enough because it still hasn't truly happened—the show will be coming to us in a new, more theatrical way. Sadly, it won't be a Netflix revival a lá Fuller House or Gilmore Girls—it will oddly enough be a musical.
Friends: The One Where They Sing (An Unauthorized Musical Parody), won't be a major Broadway production, but will instead be staged so far off Broadway that it's actually in Chicago. The parody was written and directed by Eli Golden and is based on the show's first season, which begins with Rachel leaving Barry at the altar and ends with her heading to the airport tell Ross she likes him. "With references to your favorite Broadway hits and nods to future storylines in the TV show, you can play an optional drinking game outlined in your Playbill," claims the show's official description. Oh, and it's BYOB, which elevates this from "I'd be curious to see that" to "BRB, booking a ticket to Chicago." 
The show runs from June 10 to July 29, and tickets cost $20.
After its sold-out preview at the 2016 Chicago Sketchfest, MCL Chicago is bringing on The One Where They Sing for eight shows. MCL is a theater "dedicated to the art of musical comedy," so it seems like the perfect temporary home for the musical, but we're hoping the cast and crew head on up to NYC where they belong. All they ask is that you #PleaseDontSue. Check out the 15-second table read, below.