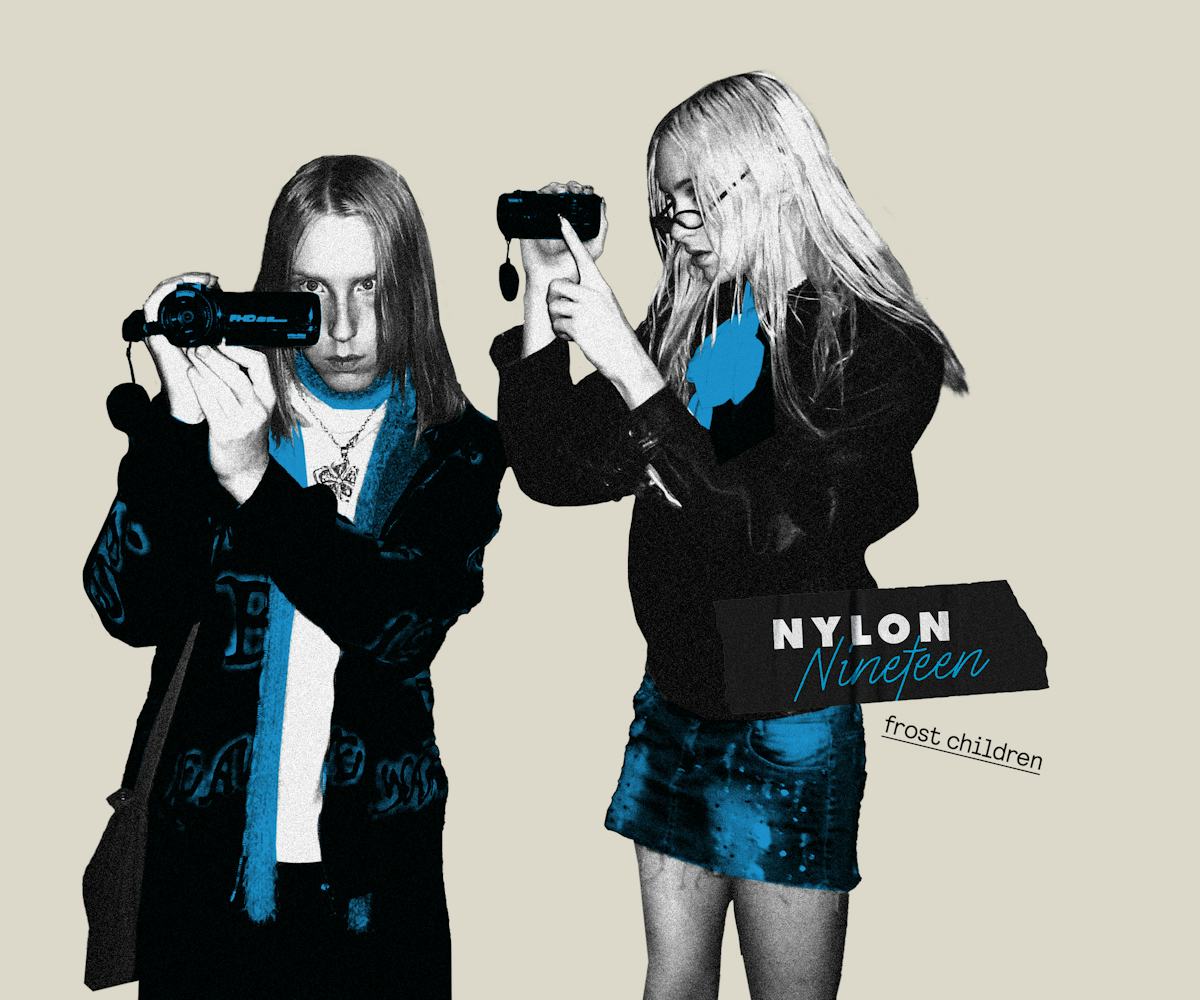 Nylon; Frost Children
Frost Children Deserve To Headline Their Own Festival
Meet the chaotic NYC-based siblings making the iciest pop bangers.
It's not often you hear pop that accurately fits the description of "icy," but NYC duo Frost Children have perfected the sound. On their latest single "All I Got," bouncy, rubber ball beats playfully whizz like pelted snowballs as they sing in a wintry coo about checking out of a relationship. It sounds like rave music you'd want to listen to while caught in a snow storm, decked out in a shiny Moncler parka, matching snow goggles, and ear muffs.
Frost Children is Lulu and Angel Prost, siblings and two halves of their high-octane and idiosyncratic musical force taking NYC's downtown scene by storm. Since 2019, they've been posting hyperpop-adjacent songs online for people to hear, crafted with blindingly bright beats and playfully distorted vocals. Lately, their eclectic and wide-ranging DJ sets — which pull as equally from baroque classical as pop and dance — and show performances have become staples in the city's local scene. "All I Got" is the duo's most concerted pop star push to date following their signing to True Panther — and Frost Children's brisk ascent to the peak of pop mountain feels undeniable.
"'ALL I GOT' is Frost Children's radio-ready single designed for maximum listenability," writes Frost Children in a press statement. "At this moment, 'ALL I GOT' is the Universal Tune, and you should be comforted by its all-encompassing ubiquity. It's everything you want, and everything you need."
A forthcoming album, Speed Run, is out April 14. In the meantime, get familiar with Frost Children's chaotic energy early by reading their NYLON 19, in which they discuss everything from summoning a spirit last year, headlining their own festival, and why they want to be on MILF Manor in 30 years — as a MILF.