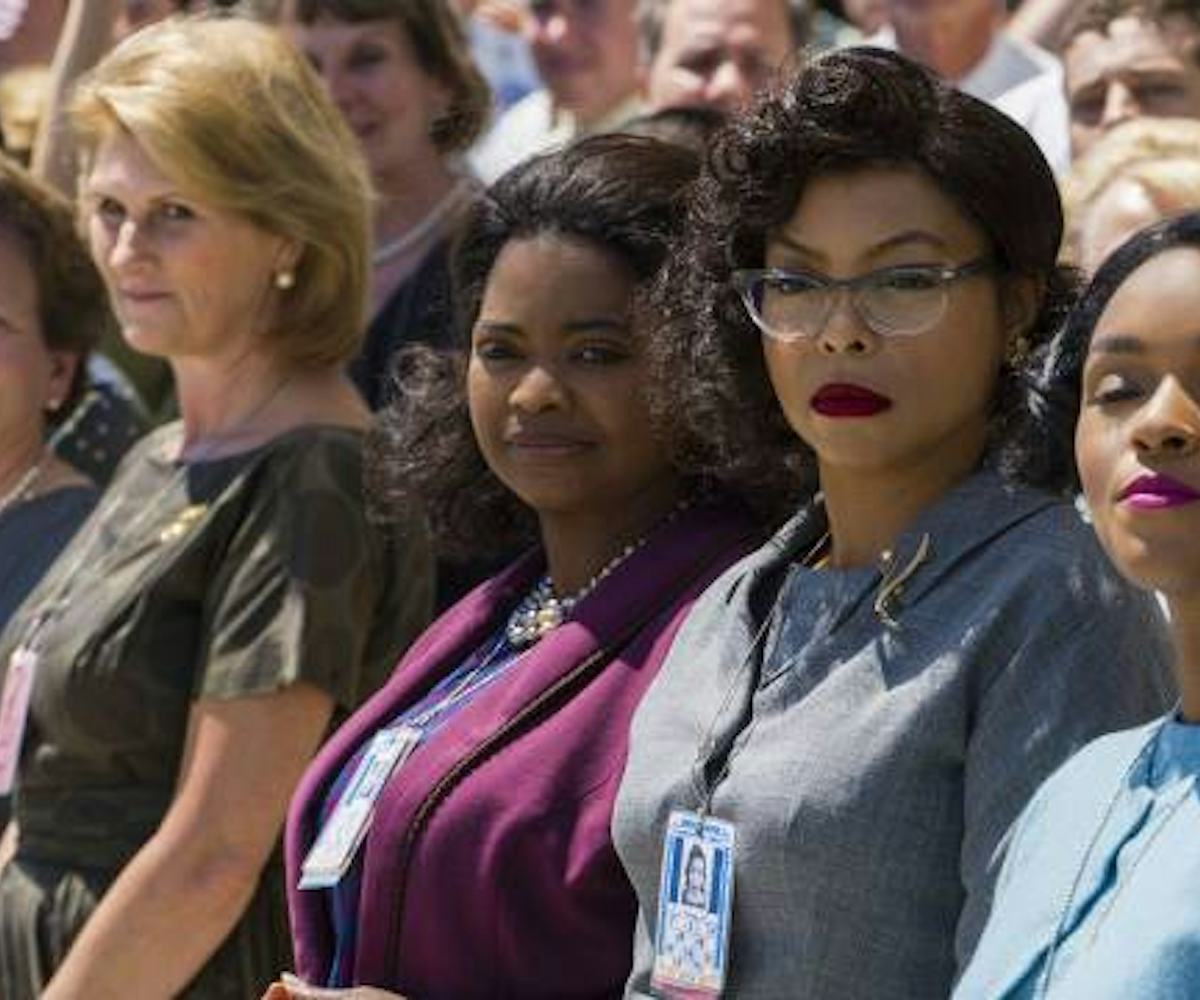 Photo courtesy of Fox 2000 Pictures
The New Trailer For 'Hidden Figures' Pioneers Even More Black Girl Magic
Feeling uncertain about the state of the universe? Distract yourself with the final trailer for Hidden Figures. The film adaptation chronicles the lives of a group of black women who worked for NASA as mathematicians during the 1960s, providing us with a much-needed pick-me-up, especially during the post-election fever we're all trying to sweat out.
The movie brings Margot Lee Shetterly's book to life as it details the fascinating lives of Dorothy Vaughn, Mary Jackson, and Katherine Johnson, three black women who helped America get to the moon while also facing the biggest obstacles of all: racism and sexism.
Although both the book and film are set in the 1960s, the trailer feels eerily current, dressing up themes of misogyny and racism in poodle skirts and muscle cars. However, viewers can still easily spot the hateful ideologies we've come to know super well this fall. But, this trailer doesn't focus entirely on the hate, it also highlights the magic black women create when they band together and overcome.
The film's star-studded cast includes Taraji P. Henson, Octavia Spencer, and Janelle Monáe. In this preview, the ladies guard themselves with their finest red lipstick to take on white men, the establishment, and space. In a poignant clip, Monáe's character responds to the question, "If you were a white male, would you wish to be an engineer?" with "I wouldn't have to, I'd already be one."
Even when they're stopped at every corner by the police, their bosses, and naysayers, the women prove that they are committed to the nation's mission of bringing American astronauts to the moon. In the process, they manage to break the glass ceiling and shatter Jim Crow-like expectations.
Punctuated with the joys of the women's friendship and shared experience, this film is sure to provide a small bundle of joy to downtrodden audiences this winter when it hits the big screen. Hidden Theaters premieres in select theaters December 25 and nationwide January 6. Watch the space race go down in the trailer, below.