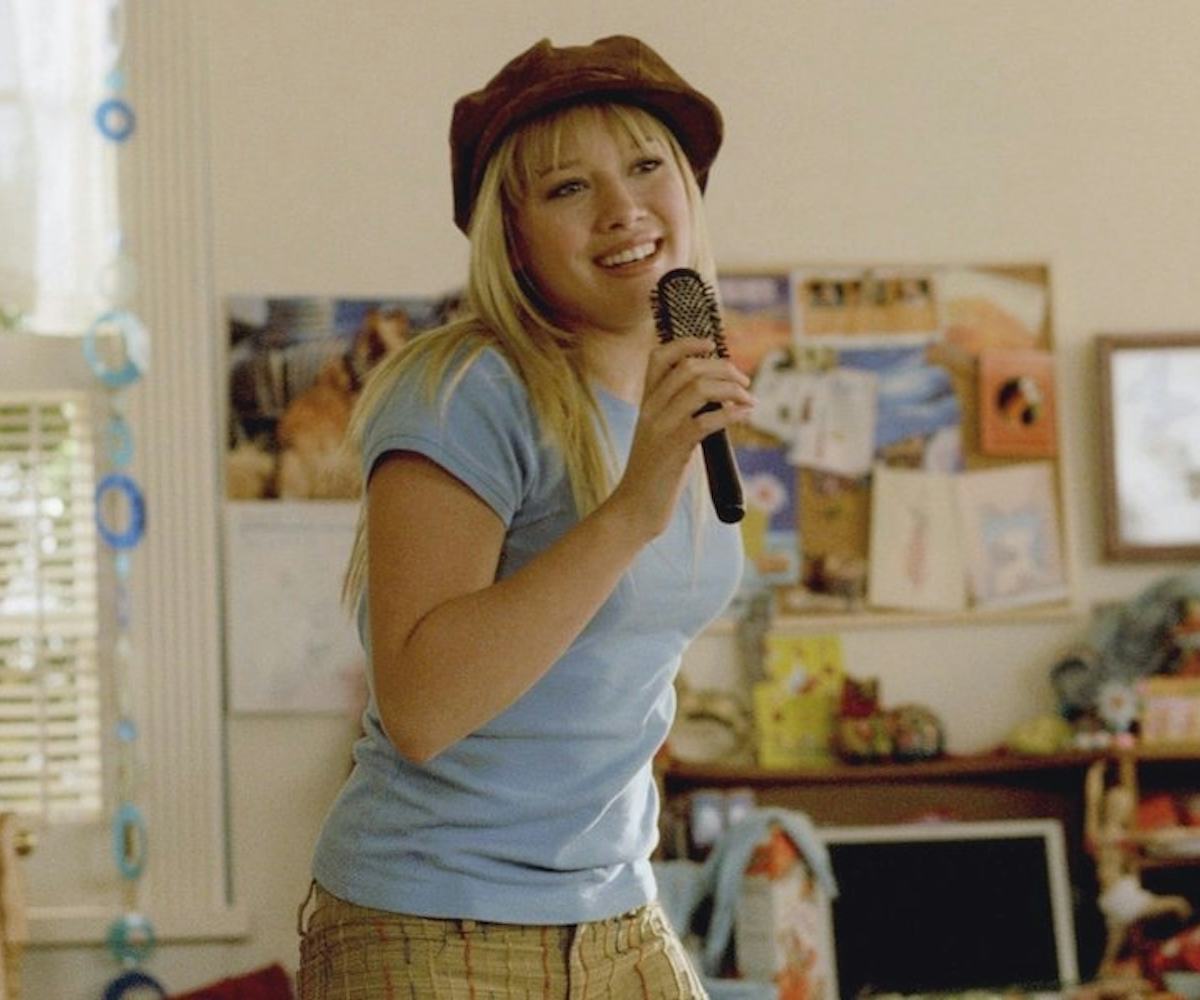 Photo: Shutterstock
Hillary Duff Hinted At The Reason The 'Lizzie McGuire' Revival Stalled
Duff appeared to shade Disney+ after 'Love, Simon' was pulled from the streaming platform
Three and a half months after its launch, Disney+ seems to be on a roll. There was the instant hit that was The Mandalorian (and, by extension, the internet's obsession with the adorable Baby Yoda), the charming nostalgia (and deliberately complicated title) of High School Musical: The Musical: The Series, and theBroadway-indebted appeal of the Kristen Bell-hosted Encore! Plus, later this year, the streamer will begin to roll out the hotly-anticipated televised additions to their Marvel Cinematic Universe with The Falcon and the Winter Soldier, Loki, and WandaVision. But as great as all this might sound, there appears to be some trouble in paradise, as Lizzie McGuire star Hilary Duff recently hinted at some lingering tension between her and the Disney+ executives that led to the postponement of the classic show's reboot.
Earlier this week, Variety reported that Love, Victor, the upcoming series that follows the events of 2018's groundbreaking gay teen romcom Love, Simon, would no longer air on Disney+ as expected. The reasoning was simple: executives at Disney felt that some of the content on the show (mainly, sexual exploration, but also alcohol use and marital strife) was not "family-friendly" enough for their network. Instead, the teen-geared comedy series would now air on Hulu, another Disney-owned streaming service.
While the announcement caused an uproar for obvious reasons — why is a gay-themed teen show automatically deemed not "family-friendly" enough? — one person seemed to resonate with it more than others: Hilary Duff, who proceeded to share her own problems with the recently-launched streaming service over the direction her Lizzie McGuire revival has taken. Posting a screenshot of an article to her Instagram Story, the actress-cum-singer circled a headline saying "Love, Simon TV Show Pulled From Disney+ as It's Not 'Family Friendly'" and added an ominous "Sounds familiar..." While Duff didn't offer any further insight into her statement, the messaging seemed pretty clear.
For those not in the know, the Lizzie McGuire revival has been plagued by drama for a while. Earlier this year, Terri Minsky, the creator of the old Lizzie McGuire and the original showrunner for the upcoming revival, unexpectedly quit after only a couple months of filming. Though Minsky did not give any reasoning for herdeparture, rumors began to swirl when a spokesperson for Disney responded, "Fans have a sentimental attachment to Lizzie McGuire and high expectations for a new series. After filming two episodes, we concluded that we need to move in a different creative direction and are putting a new lens on the show."
Well, after Duff's response to the Love, Victor news, it would be a safe bet to assume that the "new lens" was one that removed any adult themes from the show in an effort to keep it as "family-friendly" as possible. Nevermind that the whole premise revolved around Lizzie's new life as a 30-year-old interior design apprentice who is engaged to a hot chef — and would thus require a slightly more adult lens. Apparently, Disney wants everyone to stay a kid forever!
As of now, the revival still does not have a new showrunner and filming has yet to resume, leaving fans in a lurch as we anxiously anticipate news on when we can expect the series to premiere (if it ever does).
Get a look at Hilary Duff's since-deleted Instagram Story post below.