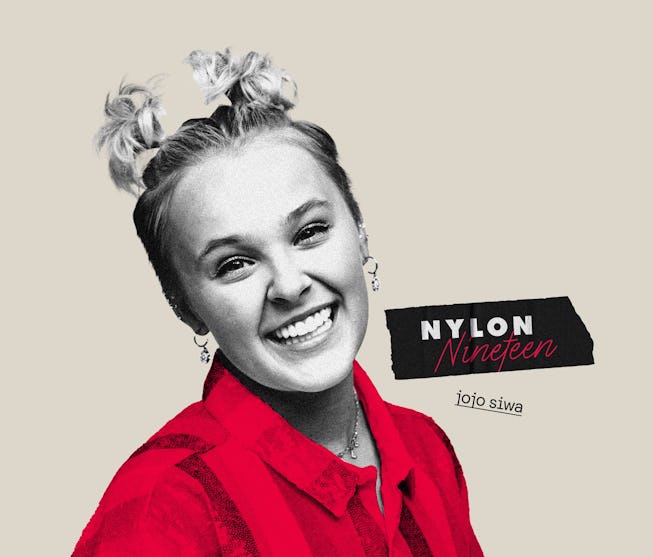 JoJo Siwa Shares The One Question She Never Wants To Be Asked Again
The global superstar is currently a judge on 'So You Think You Can Dance.'
Few YouTube personalities have the genuine connection that JoJo Siwa does with her fans. At 19, Siwa has more than 66 million followers across social platforms, and more than 3.7 billion views on YouTube, thanks to her candid, relatable posts about her life. It was that frankness that earned her even more fans when she came out as pansexual, back in April of 2021.
Now, Siwa has returned to her dance roots as a judge on So You Think You Can Dance (Wednesdays at 9 p.m. EST on Fox). Siwa originally got her start on Dance Moms, so returning to judge SYTYCD was a natural pivot for the global superstar (she also recently showcased her dance skills on Dancing With The Stars, where she made history as the first contestant to dance with a same-sex partner).
To celebrate, Siwa took the NYLON 19 questionnaire. Read on to learn about her first concert, go-to breakup song, and the one question she never wants to be asked again.