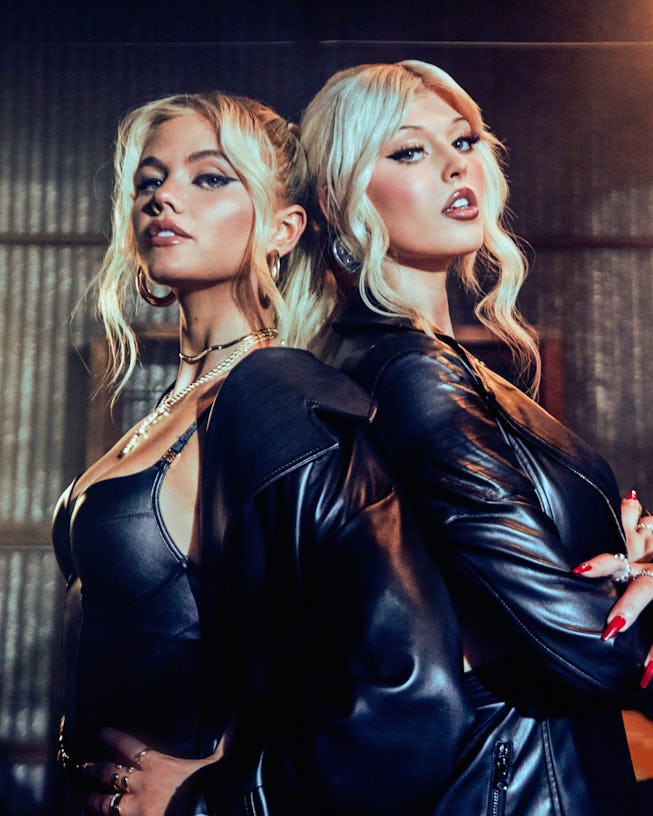 Savannah Ruedy
Hayes Warner Taps Loren Gray For A Revamped Version Of "Breadcrumbs"
Their long-awaited collaboration premieres exclusively on NYLON.
Back in September, NYC-born singer Hayes Warner released "Breadcrumbs," a full-throttling break-up anthem she wrote centered around the concept of breadcrumbs: the annoying little hints left behind by a cheating significant other. It stemmed from a real experience that turned out to be all too commonplace: not long after its release, fellow pop star and mega-influencer Loren Gray ended up getting in touch with Warner about her own, all-too familiar story. They bonded over their experiences, and teamed up to create an even bigger version of the track. Today, that long-awaited collaboration arrives — and premieres exclusively on NYLON, below.
For Warner, the power of the revised "Breadcrumbs" really has nothing to do with the guy, who's leaving crumbs of his affair in the form of lost gloves and sketchy phone activity. It's more about Gray and Warner turning their past wounds into a moment of unity. In its accompanying music video, directed by ROOK, the face of the guy isn't even shown — or important. Instead, Warner and Gray's team up gets magnified into epic and cinematic proportions. After discovering they share a mutual boyfriend, they join forces to take him down spy-style: which looks like snooping around his house late at night in full glam and rescuing a third girl from him mid-date. Only a cheater could unite girls like this!
"We brainstormed to figure out what we wanted the music video to say," Warner tells NYLON via email. "We really wanted the video to focus on us uniting, not dwelling on the guy who messed with us. We aimed for the video to have a fun and quirky vibe, and Rook totally nailed that with his direction."
Of their collaboration, Gray adds, "Too many of us can relate to the message of this song and I am grateful [Warner] let me jump on this duet version with her. Collaborating on the music video was such an empowering moment for us, so I know it will resonate with anyone who has followed that trail of breadcrumbs to get to the truth!"
"Breadcrumbs" is the first collaboration between Gray and Warner, and comes off of Warner's forthcoming new project. Hear it below: