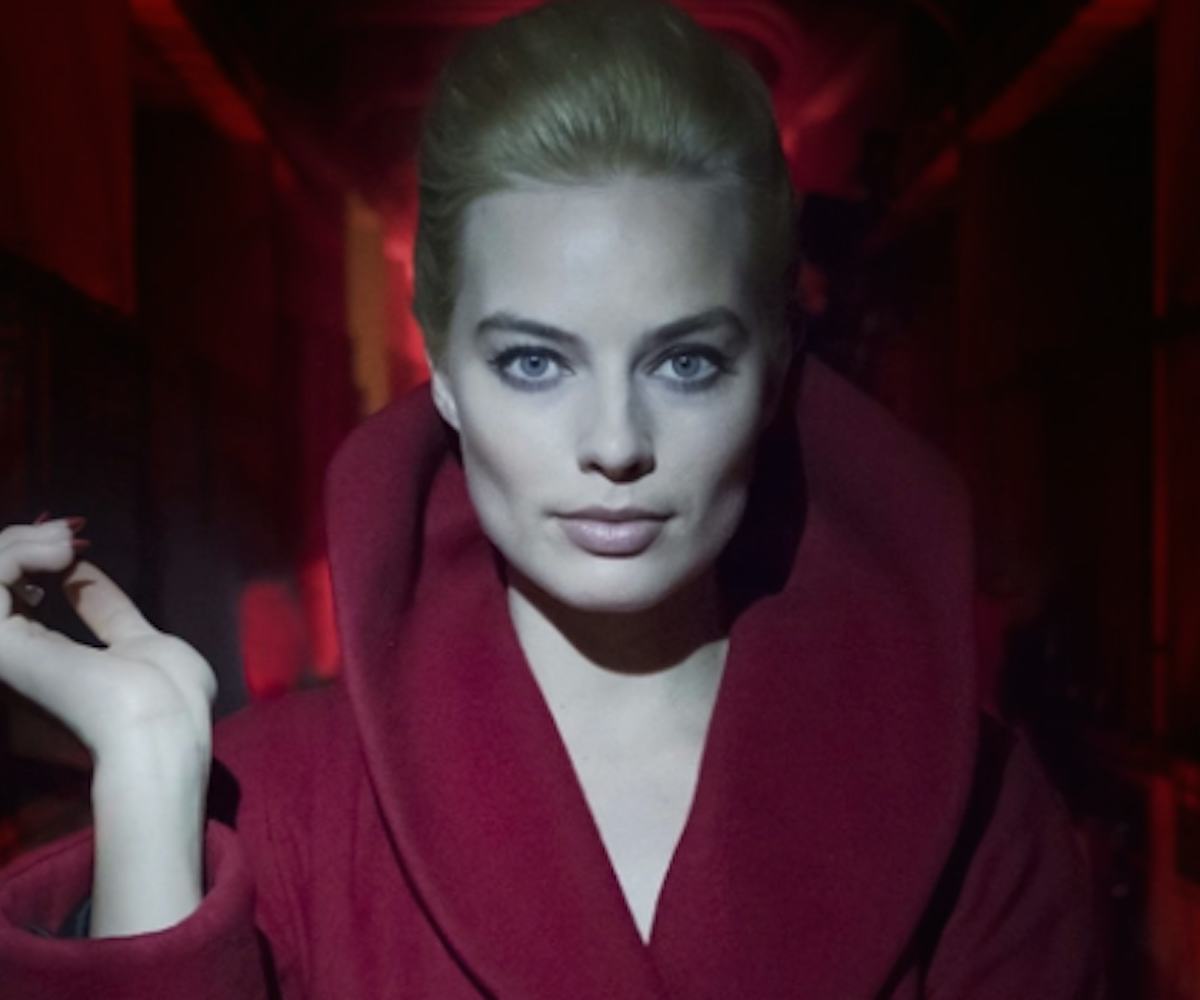 Photo via Image Entertainment
See Margot Robbie In The New 'Alice In Wonderland'-Inspired Thriller
The teaser for 'Terminal' is here
It's not hard to understand why Hollywood loves Margot Robbie. After her iconic role in The Wolf of Wall Street, the actress breathed life into Suicide Squad and earned widespread acclaim for her outstanding performance in I, Tonya. Today, with the release of a teaser for the actor's new movie, fans have even more to obsess over.
Robbie is set to star in Terminal, an upcoming Alice in Wonderland-inspired neo-noir thriller that follows several different characters, including two assassins on a mission for an unknown employer "hell-bent on revenge," as well as "a teacher battling a fatal illness, an enigmatic janitor and a curious waitress leading a dangerous double life," per the official release. Needless to say, all their lives intersect in some strange way, with Robbie, who claims to be "mad as a hatter," presumably playing a pretty big part, as a "mysterious woman who might just be closer to the job than the assassins know," according to Esquire.
Helmed by first-time director Vaughn Stein, the film marks Robbie's second foray into production. And while the short new teaser leaves much to the imagination, we're sure we'll be pleasantly surprised by whatever Robbie gives us. 
Terminal is set to release in theaters on May 11. In the meantime, feast your eyes on the teaser, below.