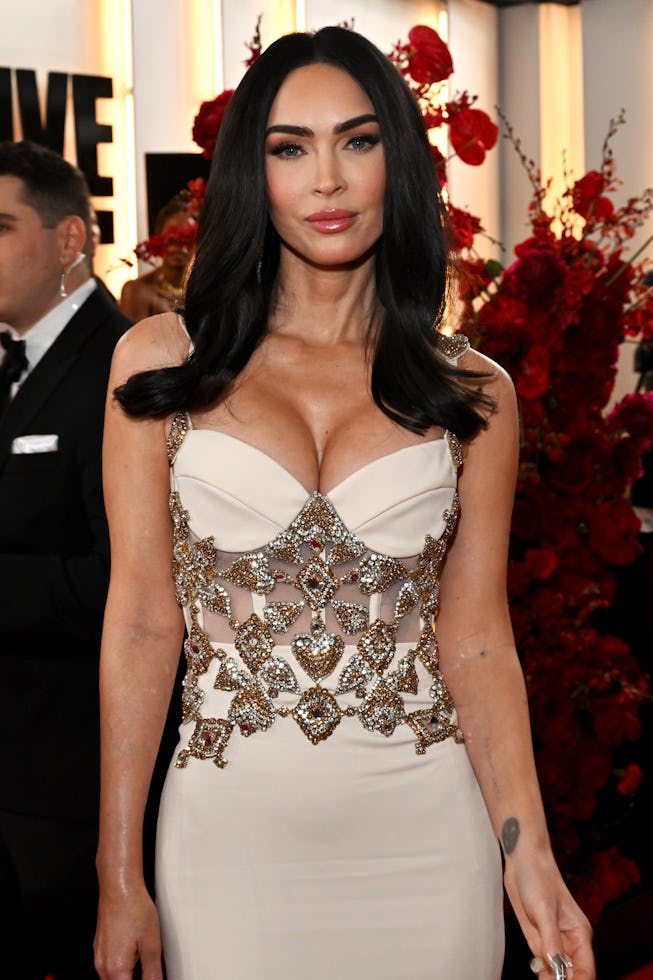 Lester Cohen/Getty Images Entertainment/Getty Images
Megan Fox Opens Up About Her Struggle With Body Dysmorphia
"There's never a point in my life where I loved my body — never, ever."
Megan Fox might be one of the most charismatic and beautiful actresses alive and working right now. She is a force — but the claws of body dysmorphia are vicious and wide-ranging. In a new interview, Fox opens up about her long struggle with body image.
"I don't ever see myself the way other people see me," Fox said during a video interview accompanying her Sports Illustrated Swimsuit 2023 cover, which was released on Monday. "There's never a point in my life where I loved my body — never, ever ... The journey of loving myself is going to be never-ending, I think."
The actress continued, explaining that her struggles date back to childhood.
"When I was little, that was an obsession I had of, like, 'But I should look this way,'" she said. "And why I had an awareness of my body that young I'm not sure, and it definitely wasn't environmental because I grew up in a very religious environment where bodies weren't even acknowledged."
Instead, she says she wishes the first thing people noticed about her is her aura, "because I have a rainbow aura, and it's special," she says. (We wholeheartedly believe it.)
Fox has been open about her struggles with body dysmorphia, the over-sexualization she's faced from the media and people within the industry, and her mental health in the past, first revealing her body dysmorphia in October 2021 during an interview with British GQ Style in her couples photoshoot with Machine Gun Kelly, with whom she is reportedly back together.
In 2019, Fox told Entertainment Tonight she suffered a "genuine psychological breakdown" following the 2009 release of her film Jennifer's Body, due to the persistent sexualization and objectification of her public image. "It wasn't just that movie, it was everyday of my life, all the time, with every project I worked on and every producer I worked with," she said. "It preceded a breaking point for me."
Fox's struggles with overt sexualization and mistreatment were years before those problems in Hollywood were more widely addressed. "I feel like I was sort of out and in front of the #MeToo movement before the #MeToo movement happened, I was speaking out and saying, 'Hey, these things are happening to me and they're not OK,'" Fox said. "And everyone was like, 'Oh well, f**k you. We don't care, you deserve it.' Because everybody talked about how you looked or how you dressed or the jokes you made."
In other Fox news, she is set to star in the sci-fi thriller Subservience, which started filming in January.