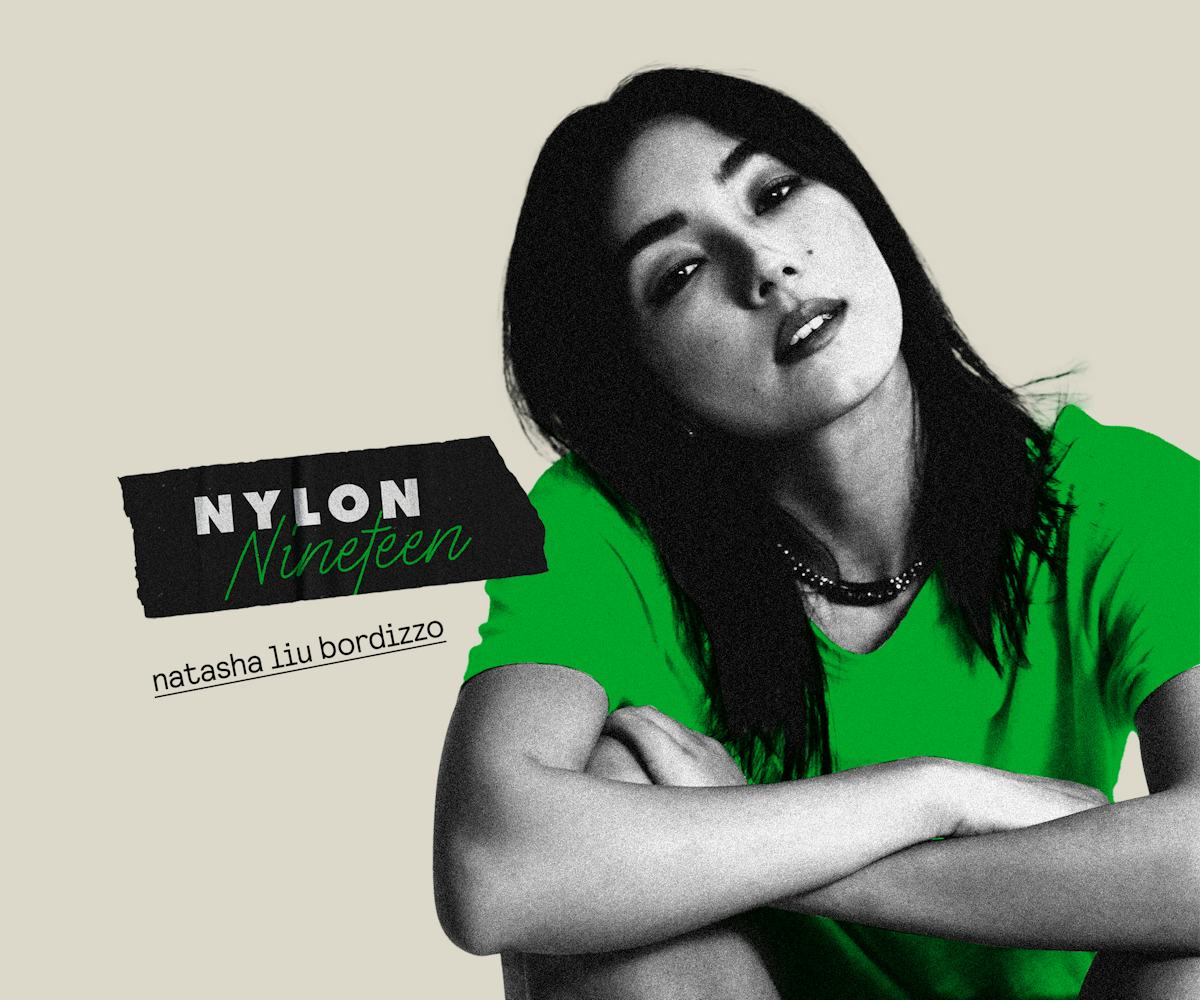 Natasha Liu Bordizzo On Playing A 'Hip '70s Girl' In 'Day Shift'
The actress also talks about getting scouted for modeling and landing her very first audition.
Natasha Liu Bordizzo didn't intend to be an actress. The 27-year-old was a law school student in Sydney, Australia, on a "very different path," as she puts it, before a modeling agency scouted her. Bordizzo initially turned down their offer, but then they came back with a different idea. "The same agent who scouted me for modeling was like, 'Are you interested in acting?" Bordizzo explains over Zoom. "And I said, 'potentially.'"
Fast forward a few years and Bordizzo's chance encounter led to a lead role in Day Shift — a new Netflix Original following a struggling father who uses his pool cleaning business as a front for a much more lucrative career: murdering vampires for money. Day Shift premiered on August 12th and is already the streamer's #1 movie worldwide.
Bordizzo — who seamlessly holds her own in the film, acting alongside Jamie Foxx, Snoop Dogg, and Dave Franco — is a natural talent, and it didn't take long for the actress to find her place in Hollywood. She landed her debut role as Snow Vase in Netflix's Crouching Tiger, Hidden Dragon 2, in 2016, with no prior experience or formal training. "It was my first audition and I booked it," she says with a grin. Three years later she played Helena in another Netflix Original, The Society. Soon, Bordizzo will also play Sabine Wren in AHSOKA for Disney+.
Now with a bit more experience under her belt, Bordizzo's exploring more complex characters, like her role as Heather in Day Shift. "I play the neighbor of Jamie's character who he meets, and I'm like [a] very '70s, hip girl with my salt lamps in my apartment."
"I'm just a nice lady that he chats to every now and then," she continues, "Then I become something unexpected and have to explain that even though I am something unexpected (I'm sure you can all guess), I am still working for the good side. And I work with Jamie and David to take down the evil side."
Ahead of the premiere of Day Shift, Bordizzo took the NYLON-19 and revealed her astrological sign, the reality show she wants to be on, and the bad habit that she's been meaning to fix.