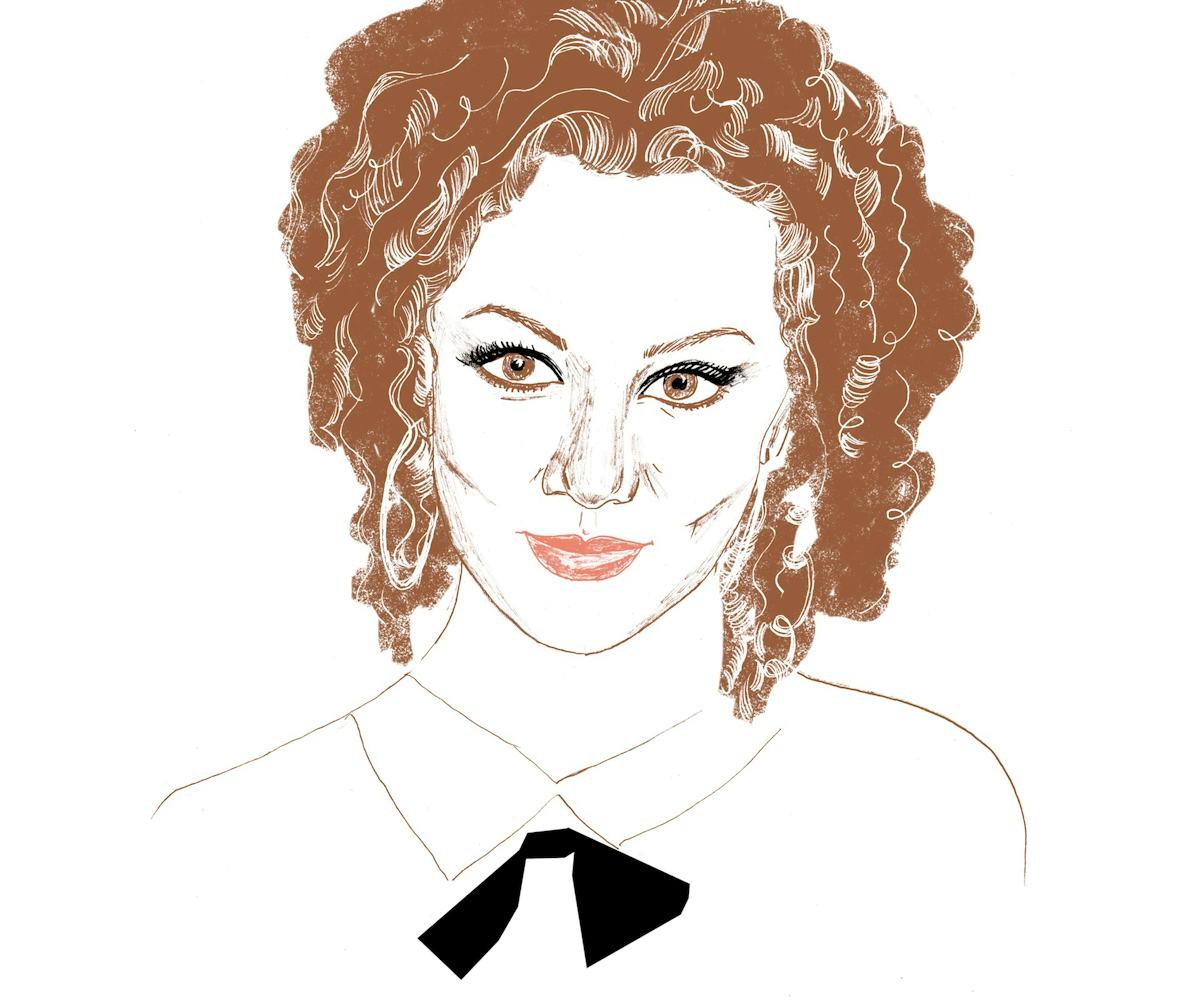 Illustrated by Liz Riccardi.
Actress Jude Demorest Is A 'Star' In The Making
Get to know the 24-year-old actress
The following feature appears in the February 2017 issue of NYLON.
Lee Daniels—the visionary mind behind Fox's wildly addictive ratings juggernaut Empire—auditioned a lot of actresses in his nationwide search for Star, the title character in his new behind-the-curtains showbiz soap, this time chronicling the rise of an Atlanta-based girl group. Jude Demorest—a little-known polymath whose previous claim to fame was a co-writing credit on Fifth Harmony's 2016 earworm "Work From Home"—auditioned "10 or 11 times" before Daniels told her that she had won the coveted role.
Much like her character, the 24-year-old Demorest left home at a young age in pursuit of stardom, and did everything from backup dancing to singing other people's demos while chasing that elusive big break. But while Star has a long way to go before she finally makes it (we're guessing season three at least), Jude Demorest is about to blow up. 
Is Star's desire for fame something you experienced growing up?
Star and I are both from the hood, so I can relate to her desire to overcome her upbringing and to not end up as a statistic, which is something a lot of people from the inner city can relate to. 
When you were growing up in Detroit, did any of this seem possible to you?
Hollywood was like Willy Wonka's chocolate factory. It wasn't real, it wasn't somewhere you'd go. That's not your life plan. But for me, I was always delusional. As a teenager when I came to L.A., I just never thought of it not working out. But to my family and everybody else it was completely crazy. 
The show portrays the industry as being pretty ruthless. Has that been your experience so far?
Yeah, and that's the cool thing about it. Unlike shows like Empire or Nashville, it's so much more about not making it, about how dark the music industry can get, and it's 100 percent been my experience. Lee often asks, "Is it realistic? Is it really this dark?" I'm just like, "You can't go too dark in this industry." It's just a crazy place.
The show deals with gender and identity in a very honest way. Is that something you're proud of?
I'm extremely proud of it. The whole reason that I wanted to be an actress or be a songwriter, or do any of the other things that I wanted to do, is because I wanted to tell people's stories who should be heard. I'm proud that maybe somebody will watch this and feel like, "Oh, I'm not alone. That girl lives it. I'll be fine."
Working with people like Queen Latifah, Naomi Campbell, and Lenny Kravitz, do you ever feel overwhelmed?
I wish I could say yes, because I feel like that would be a better answer, but no. I've never felt like I don't belong. I feel like, finally. I've been doing this all my life, and while I do get absolutely shook when I have to do scenes with Naomi, Lenny, and Queen, I know this is where I'm meant to be.