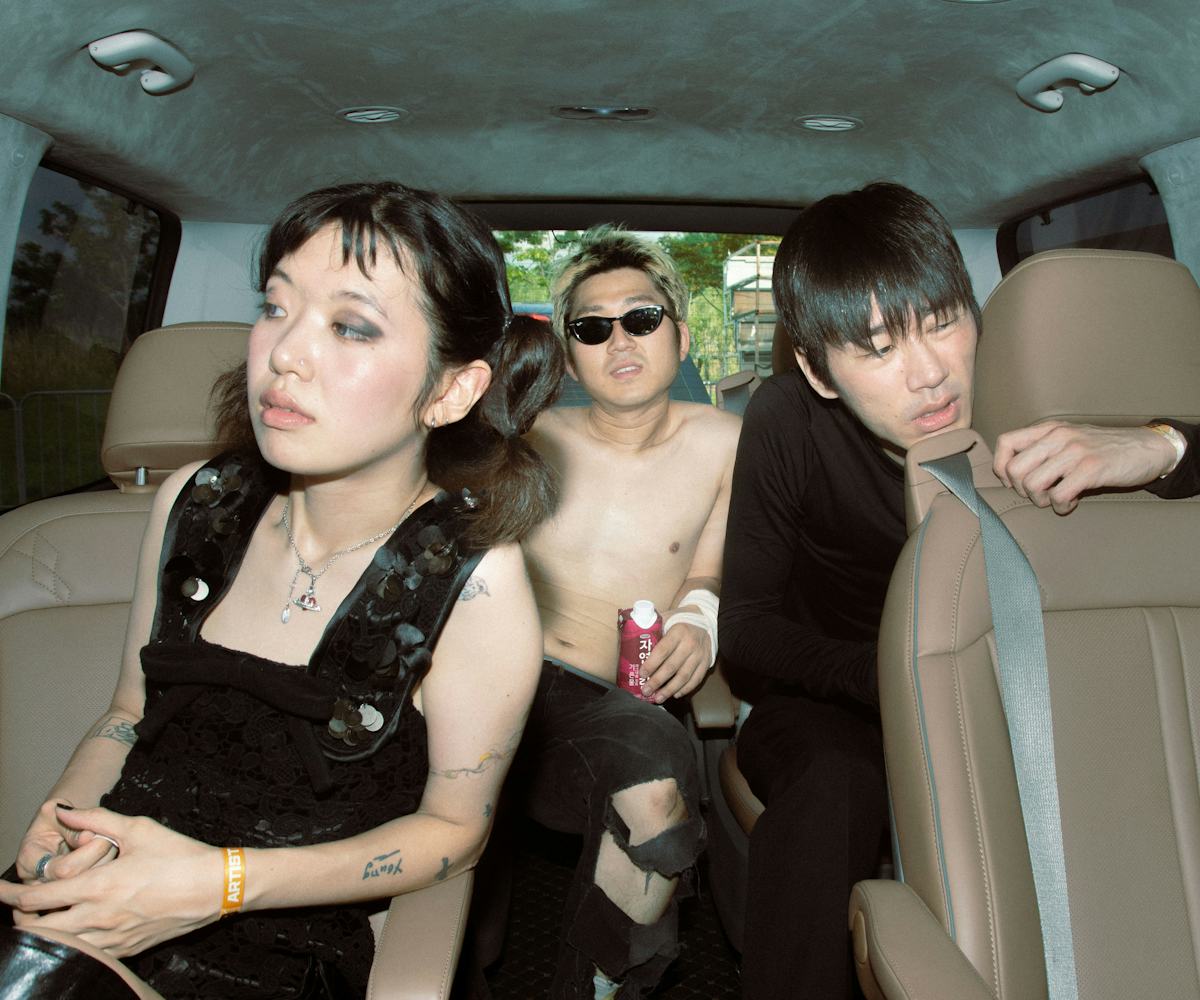 Scenes From South Korea's 2022 Pentaport Rock Festival
Sweat, tears, and rock 'n' roll at the storied Incheon music festival.
Heat, moshing, and plenty of rock 'n' roll. These were the three guarantees awaiting eager attendees when they arrived at Pentaport Rock Festival in Incheon, South Korea this past weekend. After two years of virtual events, the country's longstanding and storied rock music festival made its long-awaited return from August 5-7 with an overwhelming and palpable sense of homecoming in the air. Across its three raucous days, fans and rock-heads of all ages and backgrounds (including BTS' leader RM, who was spied wearing a mask as an audience member) converged onto the festival's leafy and verdant grounds to take in this year's electric slate of artists which included domestic acts like Suwoojunga, Se So Neon, Balming Tiger, and international sensations like Japanese Breakfast and Vampire Weekend.
In the audience, there was no shortage of sweat, tears, and ecstatic smiles from attendees who'd waited years for its return, as well as lots of moshing, a balm against the skyrocketing temps. NYLON sent writer and photographer Abi Raymaker to capture the scene and thoughts of the people and performing artists who were in attendance. Here is what she found.
Japanese Breakfast (artist): "This is the first time I've played a festival in Korea and the first time I'm singing in Korean live. I'm very nervous. I always hoped I could play a festival in Korea, and I really enjoyed CHS and am looking forward to Se So Neon."
Balming Tiger (artist): "This summer, we were hotter than the sun!"
Photography and quotes by Abi Raymaker.