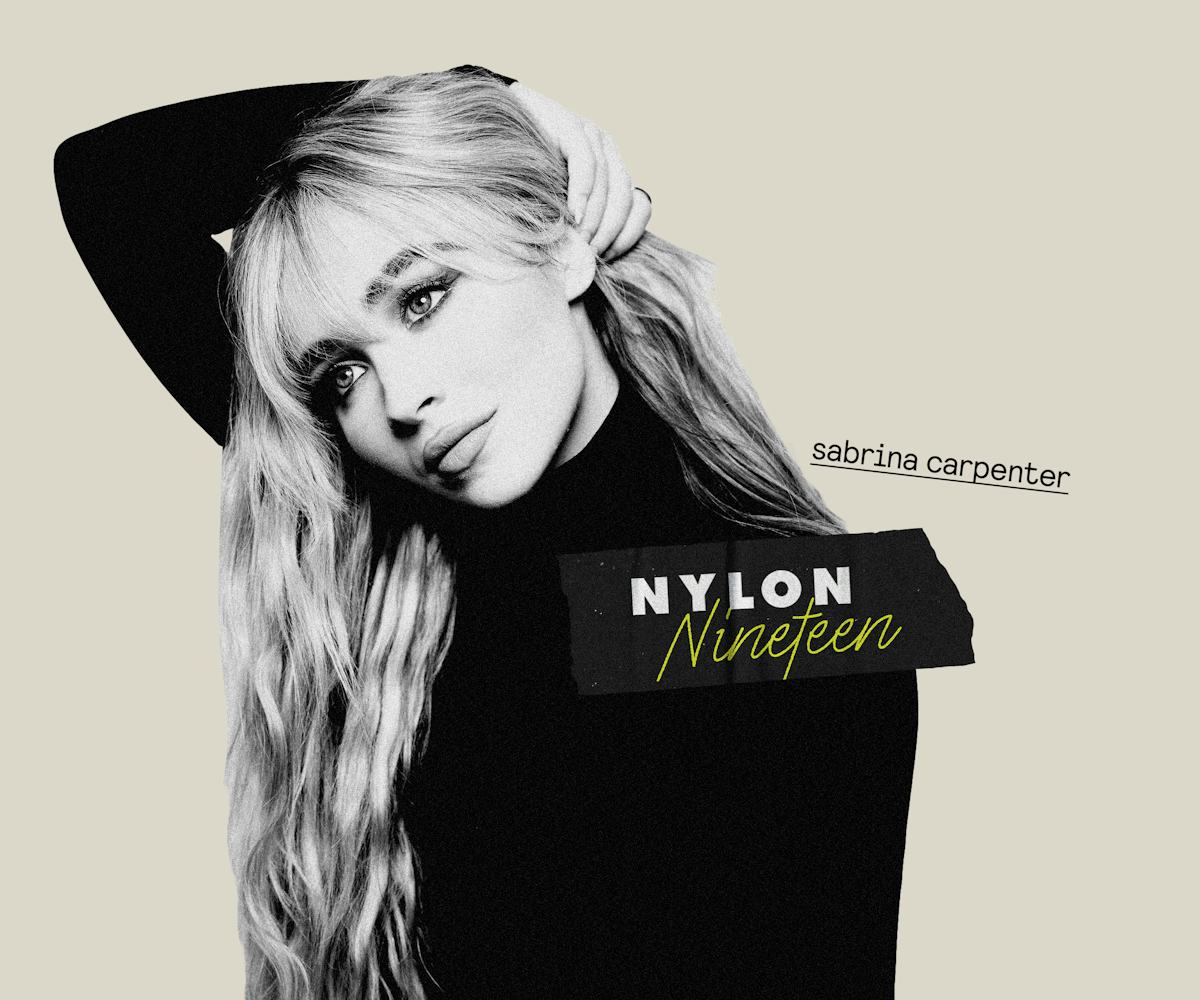 Sabrina Carpenter Has Never Had A Bad Date
The singer and actress talks astrology, TikTok memes, weird food obsessions, and more.
In this era of versatility, perhaps no one is doing it as well as Sabrina Carpenter. The singer and actress who broke-through in 2014 starring as Maya Heart in the Disney Channel spinoff series to Boy Meets World, Girl Meets World, is also a certified pop star in her own right, gearing up to release her Island Records debut album later this year. But that's not all that's on her plate right now: Emergency, the collegiate comedy-thriller that she stars in, just made its debut at Sundance 2022, and Carpenter is also starring in and producing the anticipated Alice In Wonderland reimagined movie-musical, Alice, for Netflix, which will be the first project released under her own banner, At Last Productions. "Obviously, I have so many passions and I don't enjoy sleeping, apparently," she tells NYLON.
She's now unveiled a new song, "Fast Times," a thumping and laid-back pop ode to this whirlwind period of her life. Written alongside star songwriters Julia Michaels, J. P. Saxe, and John Ryan, the song carries the exhilarating momentum of a high-speed chase, Carpenter's hazy voice rushing by like wind in your ears: "These are fast times and fast nights, yeah/ No time for rewrites, we couldn't help it," she sighs on the hook.
"I'm kind of going into a lot of things blindly and hoping they work out and you're throwing a lot of stuff out there in the world," she says of writing the song. "You're kind of hoping that life gives you back everything that you're putting into it." It's a terrifying sort of risk-taking but the kind that can generously reward its biggest betters — and we can't imagine Carpenter losing anytime soon.
Ahead of the release of "Fast Times," NYLON caught up with the singer over the phone to chat about astrology, her favorite TikTok meme, weird food obsessions, and never having a bad date.