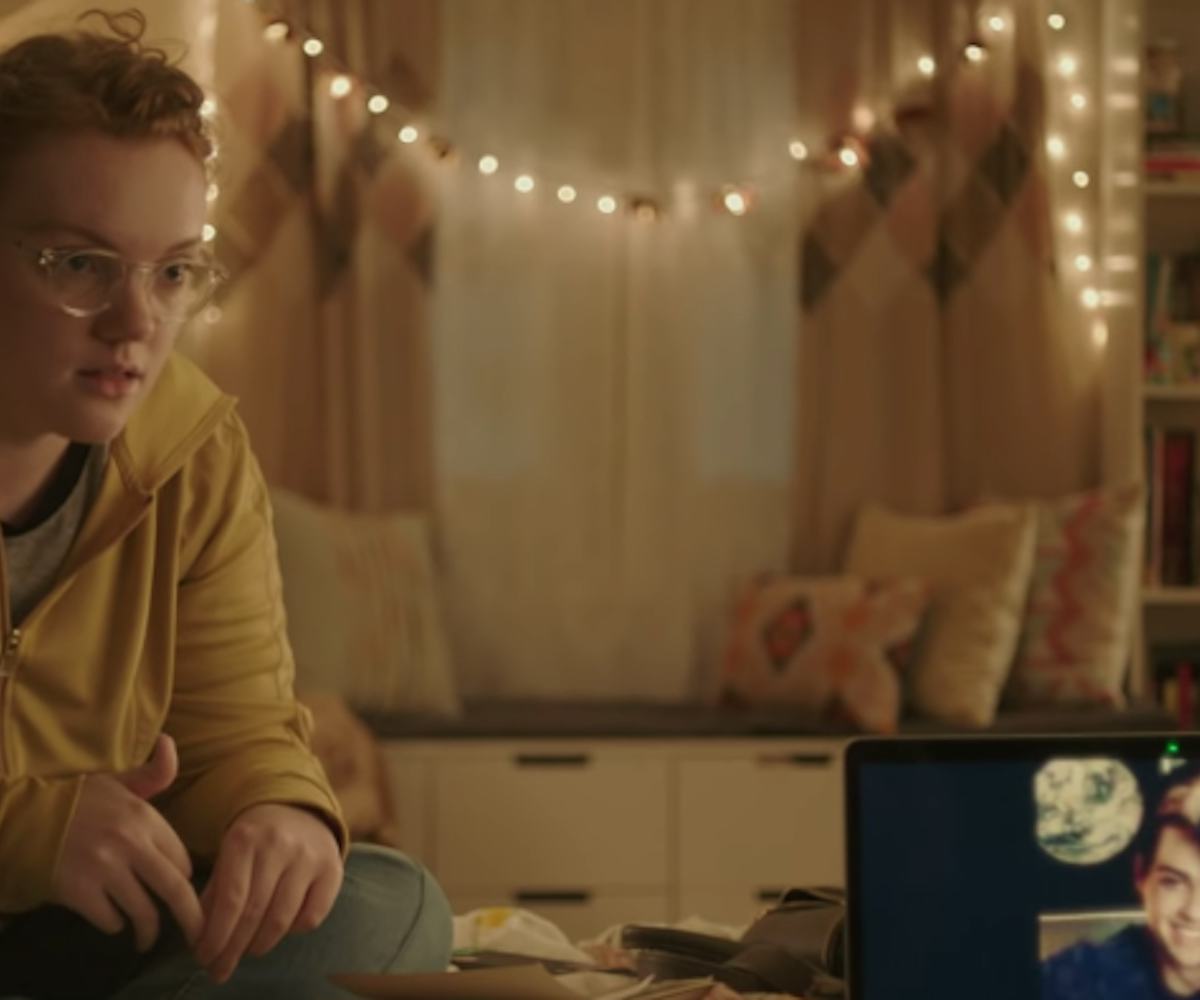 Screenshot Via YouTube.
Barb From 'Stranger Things' Has Been Reincarnated As A Catfish
In the trailer for 'Sierra Burgess Is A Loser'
Barb is back, as a catfish.
Shannon Purser, the actress behind the Stranger Things fan favorite, is the star of Netflix's forthcoming film Sierra Burgess Is A Loser. A high school outsider who's just trying to figure out who she is in between college applications and standardized tests, Sierra's (Purser) world is soon turned upside down after she begins catfishing her crush.
Mistaking her for Veronica—the school's resident mean girl and Sierra's bully—a popular jock begins texting her. Sparks fly, but that also presents a problem for the lovestruck Sierra. Her solution? She offers to tutor Veronica in exchange for help in keeping up the ruse. However, as the girls begin to form an unexpected bond, things begin to spiral out of control.
The film is a modern retelling of the 1897 Cyrano de Bergerac. The play follows Cyrano, a French cadet who falls in love with his distant cousin, Roxane, but fears he is too ugly for her. So he teams up with a more handsome officer, Christian, who is also in love with Roxane but doesn't know how articulate his feelings for her. Roxane eventually falls for Christian's romantic way with words, unaware that Cyrano is writing them.
Sierra Burgess is a Loser hits Netflix on November 7. Take a look at the trailer, below.