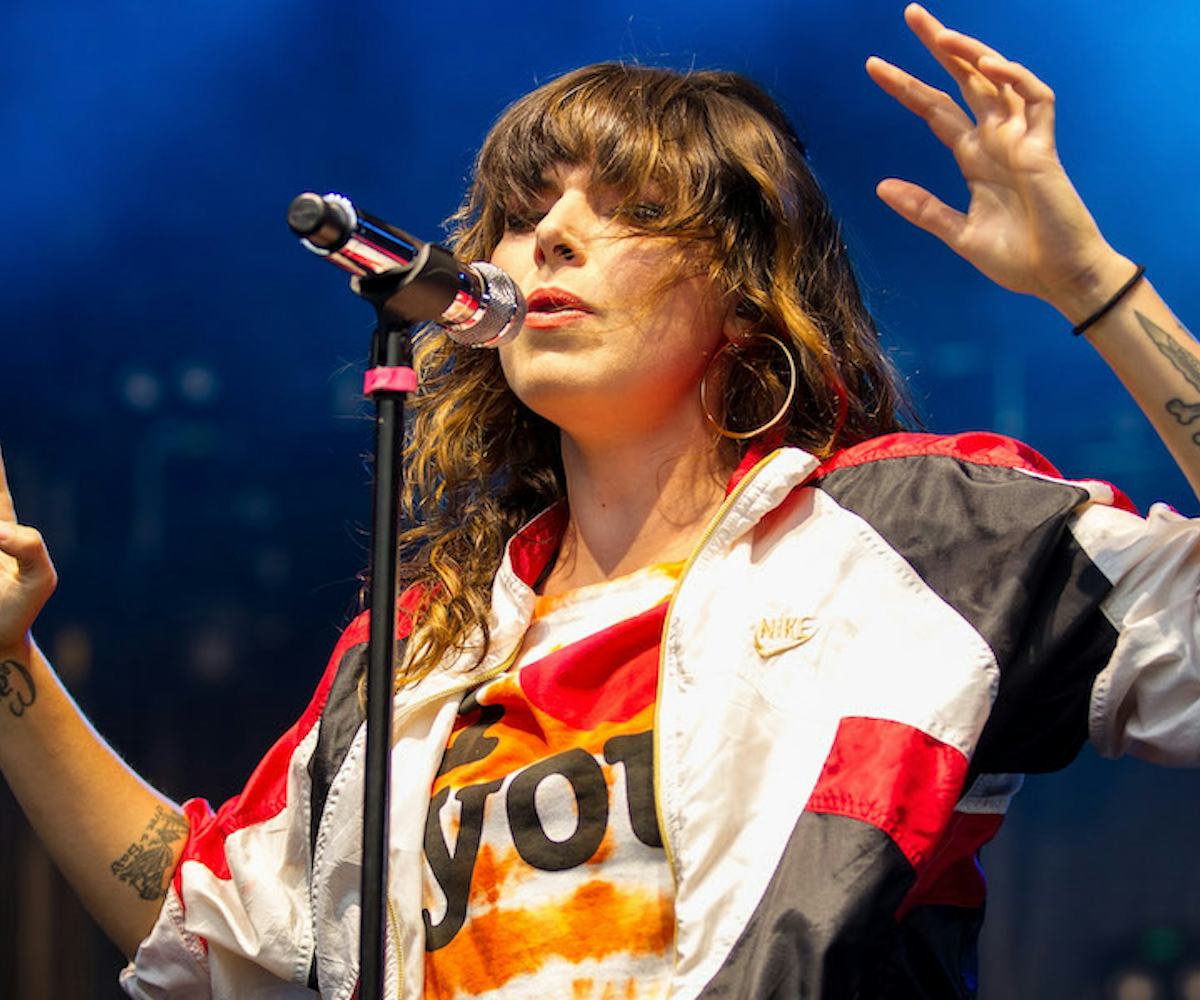 Photo by Miikka Skaffari/Getty Images
Sleigh Bells Is Doing a Ten-Year Anniversary Show for 'Treats'
The band will play their seminal debut album front-to-back at New York's Brooklyn Steel
What's that you hear? Oh, that's just the sound of 1800 people furiously banging their head against the wall while Sleigh Bells smoothly transition from "Riot Rhythm" straight into "Infinity Guitars." Or, at least that will be the sound of 1800 people doing that when the noise rock duo celebrate the ten-year anniversary of their seminal debut album Treats with a concert at Brooklyn Steel. As they note in a Twitter post announcing the special show, "This record changed our lives and it's only gonna turn 10 once."
Back in 2010, when Treats seemingly arrived out of thin air, almost anyone with an ounce of music taste became an instantly obsessed fan. With its riotous energy, brash beats, and fun schoolyard-lite lyrics, the album was the perfect soundtrack to...well, anything. It could be heard at parties, at coffee shops, or even blasting out the speakers of my convertible as the security guard in my high school's parking lot reprimanded me for not turning my music off prior to pulling in. Even critics loved it. Almost a week before its release, the notoriously pessimistic Pitchfork awarded it with the highly sought-after "Best New Music" tag, describing it as "a wildly fun noise-pop thrill-ride."
The duo followed up the promise of the album with their live shows, which cranked up the already-distressing noise levels of their music to almost obscene levels, regularly inciting floor-wide moshpits in the process. As such, their upcoming concert at Brooklyn Steel, where they will play Treats front-to-back, will inevitably be a night to remember, with fans, both new and old, trekking out to East Williamsburg in search of loud music and fun times.
Just prepare to hear me belt "Rill Rill" when the time comes. I won't be able to help it. It must happen.
Find more info about the show in the band's Twitter post below. Tickets go on sale Friday, March 13 at noon.