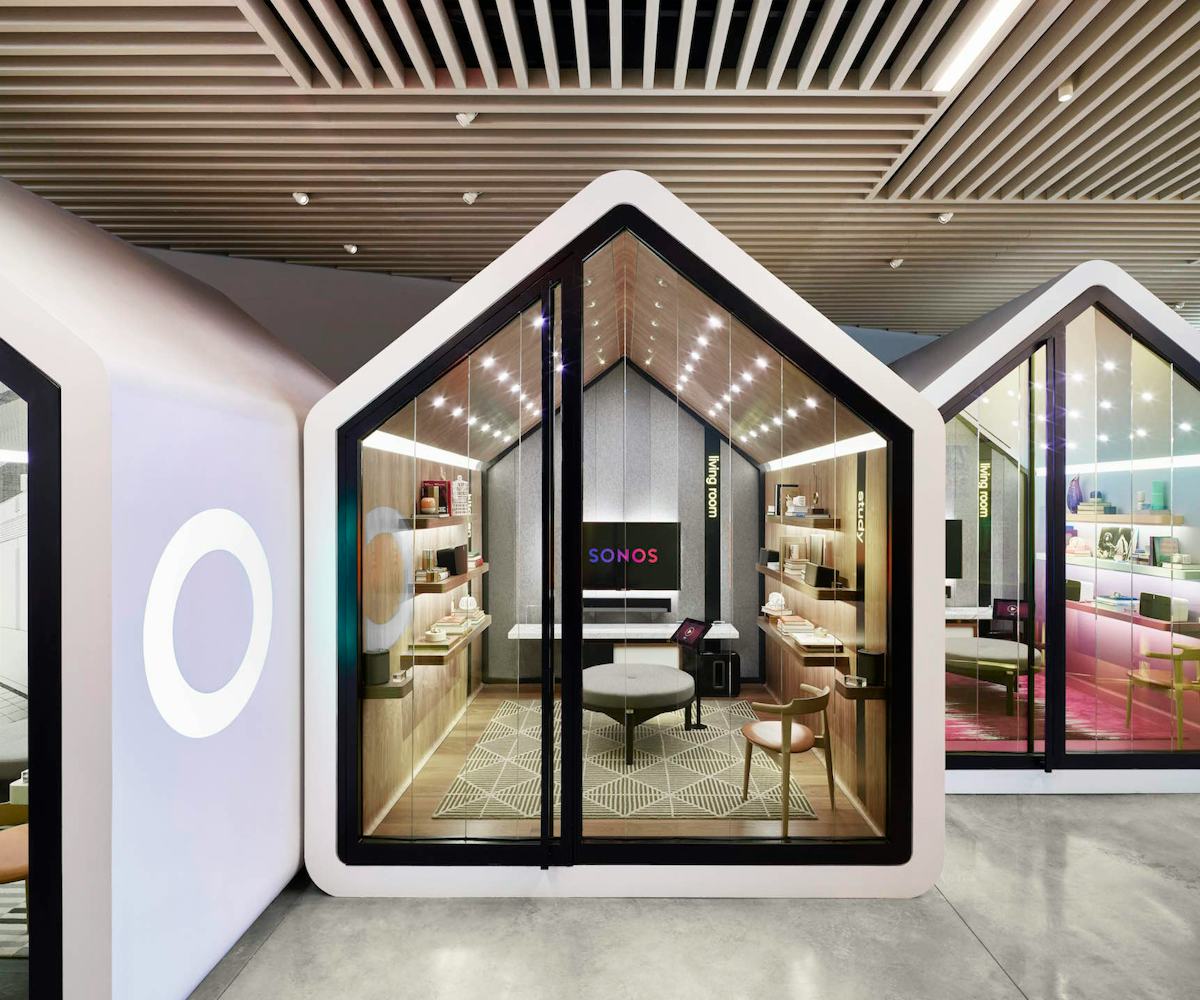 Photo via Sonos
Take A Look Inside The Sonos Flagship Store
This SoHo space looks as good as it sounds
The following feature appears in the February 2017 issue of NYLON.
Sonos specializes in sleek home speaker systems, and at their first flagship store in New York's SoHo neighborhood, customers are invited in for a listening party.
The 4,200-square-foot space features seven mini houses designed by Partners & Spade where guests can chill out on ottomans and experience a sampling of Sonos products. Inside, different sections of the rooms are designated as the kitchen, living room, or study, and bookshelves are brimming with artist biographies and histories of recorded music. One of the rooms even includes Thurston Moore's collection of rare cassette tapes. Every room is equipped with an iPad, on which shoppers can create custom playlists of their favorite tunes on Tidal, Spotify, or Apple Music, all behind soundproof glass doors.
The rest of the space is something of a musical shrine, incorporating vintage zines such as New York Rocker and the East Village Eye and a portrait of A Tribe Called Quest created by artist Richard Prince. At the far end of the store is an art installation composed of 279 Sonos speakers, dubbed the Wall of Sound.
The ambience has attracted artists such as rapper Vince Staples and legendary hip-hop trio De La Soul, who have both thrown parties at the store, offering attendees advanced listens of their latest albums. Y7 Studio, known for combining high-intensity yoga with hi-fi beats, held a class there in October.
From the wireless speakers that punctuate the ceiling to the glossy concrete floors, the Sonos store is an audiovisual experience that looks as good as it sounds. 
Visit the Sonos Flagship Store at 101 Greene Street, New York.