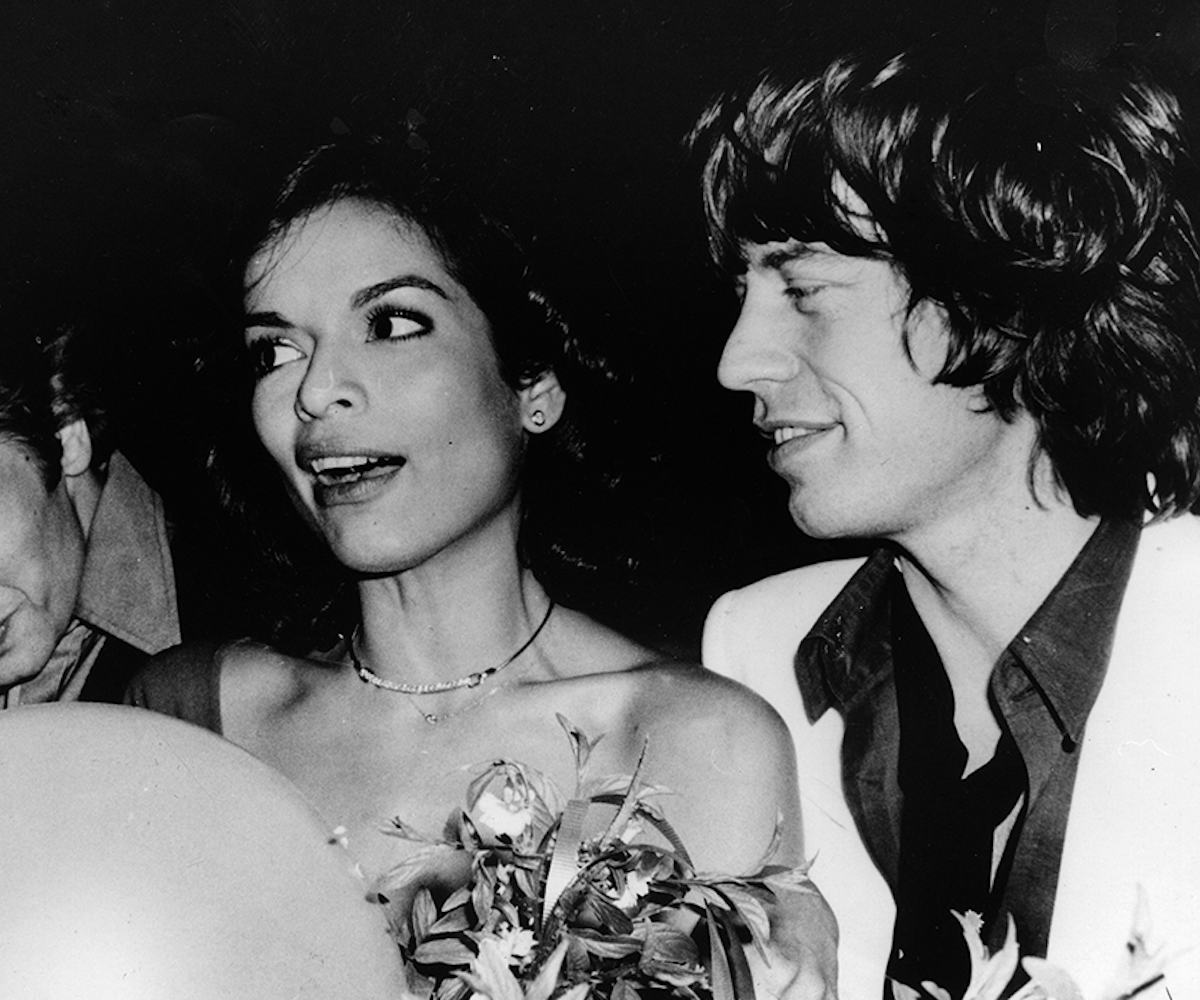 Look Inside A New Photo Book That Captures The Magic Of Studio 54
'Studio 54' by Ian Schrager is out now
The biggest question posed by Studio 54—a new photo book about the famed '70s New York City nightclub, compiled by its co-founder Ian Schrager—is: Which famous person didn't walk past its notoriously hard-to-get-into doors?
Between 1977 and 1980, the club drew numerous celebrities from all walks of life, including icons of the entertainment, fashion, art, politics, media, sports, and finance industries. Some of 54's notable regulars included Andy Warhol, Diana Ross, Liza Minnelli, Bianca Jagger, Margaret Trudeau, Halston, Calvin Klein, Woody Allen, and Brooke Shields. (Even President Jimmy Carter's mother, Lillian, and Coretta Scott King were spotted there). If you were able to get past Studio 54's notorious door policy, you were essentially a VIP, free to partake in the worldly and hedonistic pleasures that lasted into the wee hours of the morning. In some way, Studio 54 embodied the '70s as the "Me Decade," which was seen as a reaction to the '60s hippie idealism of peace and love; it was time to let it all hang out and have fun, and that's what 54's patrons did.
Even though it has been defunct for decades now, Studio 54 has become the stuff of legend, documented in books and articles, and even in a 1998 feature film starring Mike Myers. Now marking the 40th anniversary of the club's grand opening in 1977, comes this lavish book that chronicles 54's brief but memorable run as the epicenter of New York City fame culture, years before Kim Kardashian, Paris Hilton, and Kendall Jenner transformed the allure of celebrity into a 24/7 reality TV show.
Studio 54 was the brainchild of Ian Schrager and the late Steve Rubell, two guys from Brooklyn, New York, who really tapped into the Zeitgeist of the disco era. They borrowed the energy of the Downtown and gay nightclub scenes and brought it to Midtown, at 254 West 54th Street, an address once home to a CBS studio. As shown in the pictures of this book, 54's modern interior reflected the two men's visions of making the clubgoer "the star of the show," surrounded by elaborate sets and sound and lighting effects. The club was not only a venue for dancing but also a glittery Hollywood movie palace where your fantasies came true.
"Studio was a glamorous place," Schrager, who is now a prominent hotelier, says in the book. "There was an excitement when you walked in. You were like a wide-eyed kid in a candy shop. It was absolutely electrifying. There were beautiful women and hot guys everywhere. It was like nobody cared about anything. There was a combustible energy inside. You were free without a care in the world and could let your hair down. It was a sanctuary. You felt protected and safe."
The environment in New York City during the '70s made it possible for Studio 54 to happen. As described in architectural critic Paul Goldberger's essay for the book, there was not much to celebrate in the Big Apple then: The city was in fiscal dire straits (as captured in that infamous Daily News headline, "Ford to City: Drop Dead"); crime was prevalent; and Times Square was not its present tourist trap, but rather a sleazy and seedy place defined by porno movie theaters. Yet the '70s were also a time for artistic creativity. Of the club, Goldberger writes: "It embodied a moment when New York was at once desperate and open, full of anxiety and yet ambitious in that particular way people can be when they feel there is nothing to lose."
In perusing through the photographs in Studio 54, the biggest takeaway is how the famous felt like they were at home inside the club. It was a place they could be themselves outside of their public, sometimes button-downed, personas. There's a young Michael Jackson in his pre-Thriller days, celebrating his 19th birthday; Liza Minnelli and Mikhail Baryshnikov burning it up on the dance floor; and young John F. Kennedy, Jr. and his sister, Caroline, cutting loose. All types of celebrities could be seen hanging out at Studio 54, such as Patti Smith, Joni Mitchell, Lou Reed, Bruce Springsteen, and even future (now former) chairman of the Federal Reserve, Alan Greenspan.
The mix of celebs from different generations—like Farrah Fawcett and Cary Grant standing alongside each other, or model Sterling St. Jacques lifting up comedienne Phyllis Diller—is what gave the club its unique cachet. It's also a reflection of the club's selective door policy. "It's like mixing a salad or casting a play," co-founder Rubell once said. "If it gets too straight, then there's not enough energy in the room. If it gets too gay, then there's no glamour. We want it to be bisexual. Very, very, very bisexual."
And Studio 54 really knew how to throw a party—and not your conventional small table with a group of people wearing tuxes and gowns and feting each other with Champagne. Rather, Studio 54 parties were themed extravaganzas, a blend of Mardi Gras and P.T. Barnum or Cecil B. De Mille-like productions. No expense, idea, or sense of modesty was spared when it came to events, whether it be for celebrity birthday parties, movie premieres, or New Year's Eve celebrations that featured aerial dancers. For her birthday, Bianca Jagger entered the club while riding on a white horse, a moment that perfectly encapsulates the excess of the times.
Aside from the celebrities and Rubell and Schrager, the real heart of the Studio 54 scene belonged to the clubgoers, a mix of people of different colors and sexual orientations, who celebrated the "good times" (to quote from the Chic song of the same name) on the dance floor with joyous abandon in their outrageous fashions that bordered from revealing to practically nude. And when people weren't on the dance floor, they were engaging in other pleasurable activities, from scoring drugs to having sex on the balconies, according to former Interview editor Bob Colacello, who wrote the forward for this book. For a few hours at 54, these clubgoers felt free from the anxieties and pressures of living in a city that seemed on the verge of falling apart.
The book is also augmented by pull-quote remembrances of the club's former patrons—among them David Geffen, Karl Lagerfeld, Andre Leon Talley, Diane Von Furstenberg, and Alec Baldwin, who once worked there as a waiter. "I intentionally choose not to remember what went on inside the club," said Ryan O'Neal. "But I do remember walking out of there, more than once, and the sun was already up." Adding to the memories in this book are club-related ephemera (building plans, press releases, guest lists, invites, tickets, and others), as well as press clippings from Schrager's scrapbooks that documented the popularity of the club in its heyday.
Mirroring the decline of disco and the arrival of the eras of Reagan and AIDS, Studio 54 ran out of steam by 1980; both Rubell and Schrager were convicted for tax evasion (Schrager was pardoned this past January by then-President Barack Obama). What's sobering from the book is that a good number of the famous people captured in the photographs have now passed on, including Rubell. Studio 54 furthers the nostalgia that people still have about '70s New York, as pointed out by Goldberger, a period of time that has been revisited recently, from Patti Smith's book Just Kids to the new HBO series The Deuce. The club's doors have long closed, but in the hearts and minds of those who were there, the party lives on.
Studio 54, edited by Ian Schrager with a foreword by Bob Colacello, is published by Rizzoli Books and available for purchase now.
New Year's Eve party, December 31, 1979
Mikhail Baryshnikov, Bianca Jagger, and Mick Jagger
Halston and Andy Warhol
Studio 54 co-founders Steve Rubell and Ian Schrager
Partygoers
Liza Minnelli and Vincente Minnelli
Truman Capote and Yul Brynner at an Academy Awards party, 1978
Michael Jackson from October 25, 1977
The famous moon and the spoon cut drop at Studio 54
A ballet of mopeds