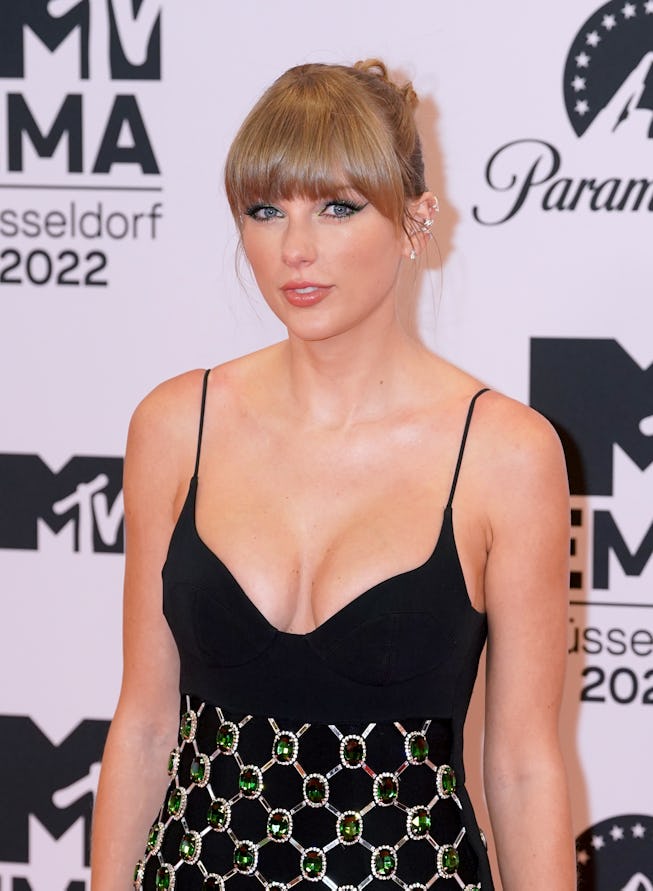 Ian West - PA Images/PA Images/Getty Images
Taylor Swift Will Release Additional Tour Tickets To Verified Fans
Run, don't walk, to your email inbox.
If you didn't get tickets to the Eras Tour, you may now have a second chance: Taylor Swift announced that she will be releasing additional tour tickets for select fans who weren't able to purchase any during the Verified Fans pre-sale, per a report from Billboard.
The fans who will have access to the second sale have already been contacted via email, and, per a note from Ticketmaster, are limited to those who purchased merch and received a boost for the pre-sale but were still barred from buying tickets.
"Congratulations, you have been selected to participate in a limited-time opportunity to request to purchase 2 tickets to Taylor Swift The Eras Tour," stated the email that went out to the selected fans this morning. "You were selected for this opportunity because you have been identified as a fan who received a boost during the Verified Fan presale but did not purchase tickets. We apologized for the difficulties you may have experienced, and have been asked by Taylor's team to create this additional opportunity for you to purchase tickets."
The note didn't specify a specific time or date for the sale, only that it would take place sometime before Dec. 23, and that the sale times for each tour date will be staggered, presumably to prevent the website from crashing again. Selected fans will get more updates and instructions on how to participate in the sale on an as-yet-unannounced future date.
Last month, Ticketmaster found itself in hot water following a botched pre-sale for Swift's Eras Tour that resulted in hours-long online queues, their website crashing, and a slew of technical difficulties.
The incident prompted a slew of angry complaints from fans and even reached Congress, who has since announced that a U.S. senate anti-trust panel would hold a hearing on Ticketmaster and its parent company Live Nation regarding the lack of competition and its dominance in the ticket sales and distribution industry.
In a lengthy statement posted to her social media on Friday, Nov. 18, Swift herself said she was "piss[ed] off" by all the issues that plagued the ticket buying process, and that she and her team will figure out ways to improve the ticket purchasing system in the future.
Ticketmaster released their own lengthy statement on Nov. 19, apologizing for the disastrous ticket rollout and explaining what happened behind the scenes. In a statement, the company largely blamed the incident on bots, as well as fans who weren't invited to participate in the pre-sale but were visiting the website anyway, were to blame for the problems.
"Historically, working with Verified Fan invite codes has worked as we've been able to manage the volume coming into the site to shop for tickets," Ticketmaster wrote in their statement. "However, this time the staggering number of bot attacks as well as fans who didn't have invite codes drove unprecedented traffic on our site, resulting in 3.5 billion total system requests — 4x our previous peak."
Per Ticketmaster, over two million tickets were eventually sold during the pre-sale, the largest amount of tickets ever sold for an artist in one day.
This article was originally published on