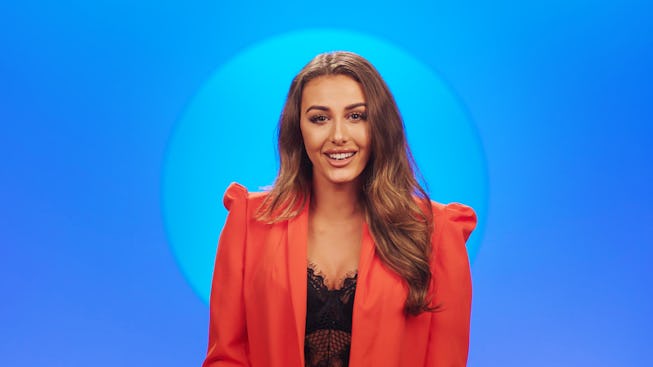 Netflix
The Internet Is Really Excited That 'The Circle' Is Back
And who could blame them?
Last January, I called Netflix's reality TV competition The Circle: A Social Media Competition "the first so-bad-it's-good show of the decade." Taking cues from Catfish and Big Brother, the series gathered a number of people together in a building, isolated them in separate apartments, and forced them to interact with each other in an effort to size their competitors up. The catch? They would only be interacting via computer — and not a computer enabled with a webcam, either.
No, these competitors would never actually see any other contestants. Rather, they would build MySpace-style social media profiles and speak with one another through a chat feature. The pictures they used, the identities they took on, what they revealed about themselves to everyone else — that was all left up to them. Some competed as themselves, opting for honesty and authenticity. Others, meanwhile, took on entirely different personas: one man played as his girlfriend; another one used pictures of a buff jock to elicit attention.
Given this gonzo premise, it's no surprise that the debut season of The Circle immediately caught on. One of the first Netflix series to forego the drop-it-all-at-once formula in favor of a weekly release schedule, The Circle dominated social media throughout its run, with viewers finding it impossible to turn away from the messy drama of isolated strangers. Today, over a year after season one drew to a close, Netflix has launched the second season of the surprise hit series. And from early reactions, it appears that excitement around the series hasn't died down one bit.
With only four episodes of an eventual thirteen out so far, The Circle has already become a trending topic on Twitter, with some viewers quick to declare their love for certain contestants while throwing subtle shade at others. Of course, with Chloe Veitch — a fan-favorite from one of Netflix's other so-bad-it's-good reality competition series, Too Hot to Handle — joining The Circle, this new season was already guaranteed to be a hit. But judging by the palpable exhiliration permeating from Twitter and other social media platforms, it's clear that the internet has been starving for more Circle-related mess for a while.
Below, some of our favorite tweets about season two. The first four episodes are streaming now.