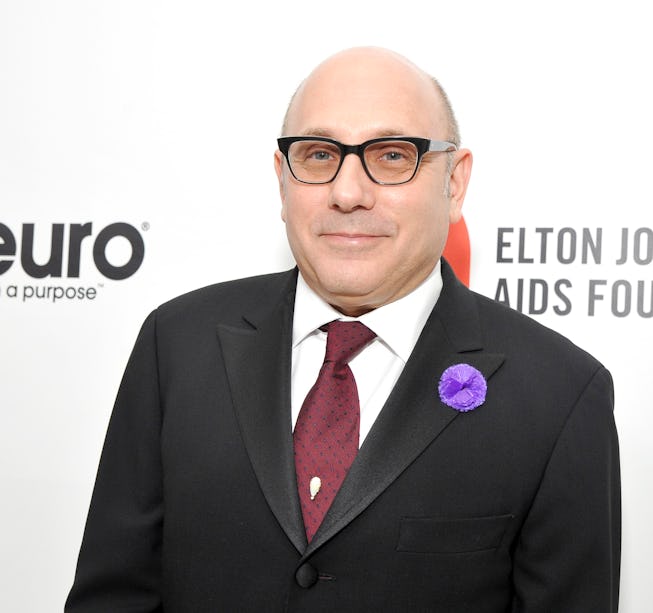 Photo via Getty
Cynthia Nixon, Kim Cattrall & More Remember 'SATC' Star Willie Garson
Garson, who portrayed Carrie's beloved best friend Stanford Blatch on 'Sex and the City,' has died at age 57.
Actor Willie Garson, best known for his roles as Stanford Blatch on Sex and the City and Mozzie on White Collar, has died at age 57. A family member confirmed Garson's death to Variety, who report that a cause of death has not been disclosed. According to People, he died following a "short illness."
Garson played Carrie's beloved best friend Stanford on the original Sex and the City, and had just recently filmed scenes for the HBO series' revival, And Just Like That. His son, Nathen, remembered his father on Instagram Tuesday night, writing, "I love you so much papa. Rest In Peace and I'm so glad you got to share all your adventures with me and were able to accomplish so much. I'm so proud of you. I will always love you, but I think it's time for you to go on an adventure of your own."
He added, "You'll always be with me. Love you more than you will ever know and I'm glad you can be at peace now. You always were the toughest and funniest and smartest person I've known. I'm glad you shared [your] love with me. I'll never forget it or lose it."
Cynthia Nixon, who will reprise her role as Miranda Hobbes for the revival, shared her thoughts on Twitter, writing, "So deeply, deeply sad we have lost @WillieGarson. We all loved him and adored working with him. He was endlessly funny on-screen and and in real life. He was a source of light, friendship and show business lore. He was a consummate professional— always."
Kristin Davis also remembered Garson, writing in part on Instagram, "I first met Willie in 1995 on the spooky nighttime set of The X-files. He immediately made me laugh. Little did I know that we would have the joy of sharing Sex and the City + And Just Like That together. Willie is beloved by our entire community. He was smarter and funnier than you ever would have imagined. We are bereft without him. But I really want to pay tribute to his fearless commitment to single fatherhood."
And Kim Cattrall, who will not be returning to SATC and who rarely references the show anymore, shared her own tribute on Twitter, writing, "Such sad news and a terribly sad loss to the SATC family. Our condolences and RIP dear Willie xo"
Garson's memorable portrayal of Stanford transcended the gay best friend stereotype, and fans and friends of the actor continue to share their tributes for him on social media.