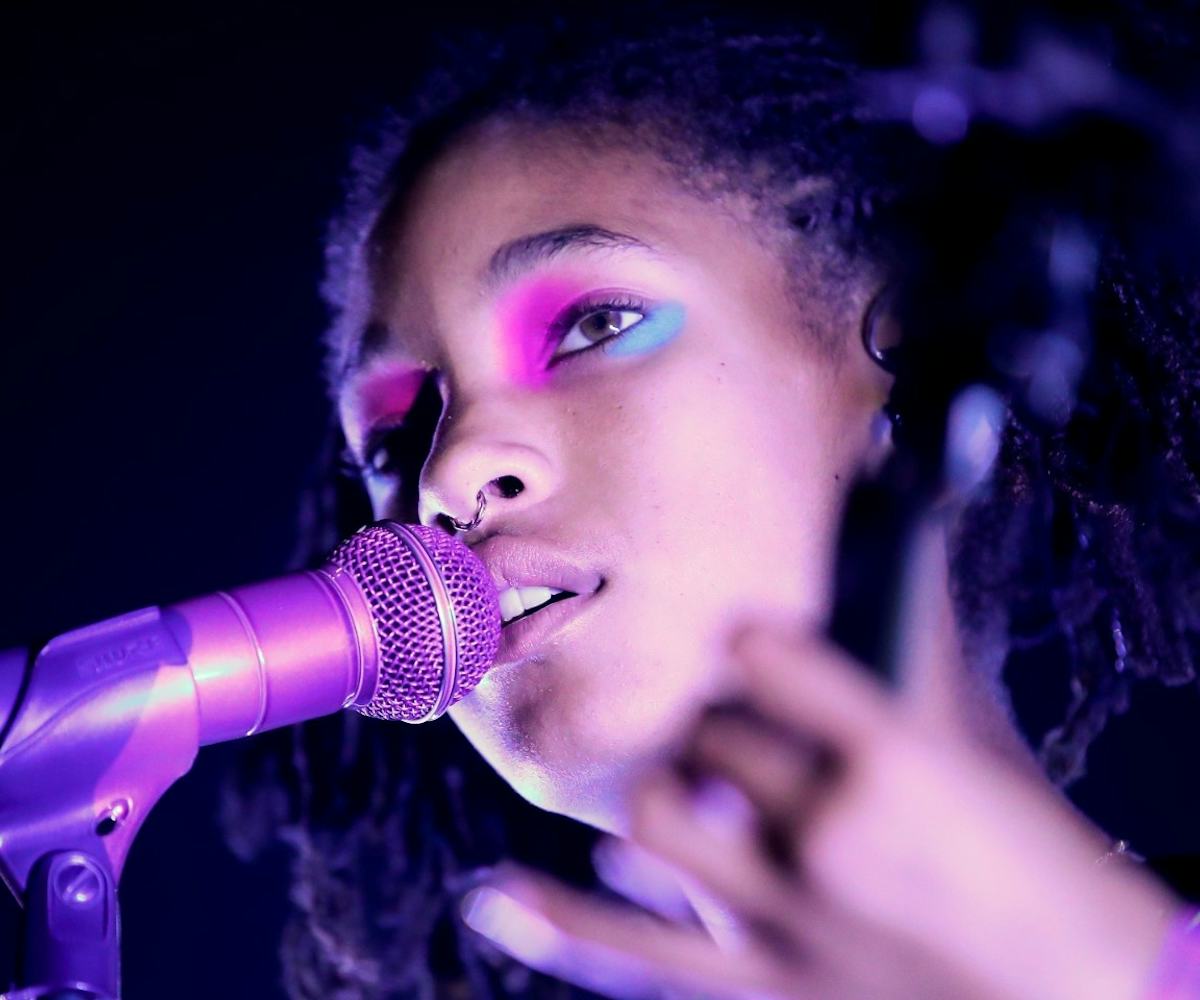 Photo by Rich Fury/Getty Images
Willow Smith's Latest Art Project? Locking Herself Inside A Box
Joined by Tyler Cole, she will cycle through the stages of anxiety for 24 hours at MOCA
Willow Smith is reclaiming her anxiety by exploring the depths of the emotion all while locked inside a box for 24 hours at the Museum of Contemporary Art in Los Angeles on March 11. Yes, you read that correctly. For her latest performance art piece, the 19-year-old artist will be also joined by collaborator and rumored boyfriend Tyler Cole, and the two will cycle through all eight stages of anxiety — spending three hours on each emotion — for all the world to see.
As Smith explained to the Los Angeles Times, the performance will not solely be "for awareness." "The first thing we're going to be writing on our title wall is something along the lines of: 'The acceptance of one's fears is the first step toward understanding.'," she said. "So then you know this is on something real. This is for a real cause."
Their performance will explore paranoia, rage, sadness, numbness, euphoria, strong interest, compassion and acceptance. Smith reportedly got the idea for the performance during a recording session with Cole for their joint album The Anxiety, which will be available immediately following the art show.
"We understand this is a very sensitive subject," Smith said of anxiety. "And we don't want to be like, 'Our experience is the experience.' This is just us expressing our personal experience with this."
The event will be free to the public and available to stream online. Aside from watching the pair perform each emotion, visitors can also expect to see canvas walls in the box on which Smith and Cole will write affirmations and symbols.
Smith has long been open about her battle with mental health, sometimes doing push ups or practicing meditation as a way to cope as she revealed during an appearance on Jada Smith's Red Table Talk. It's clear performance art and album recordings are now other ways she's achieving catharsis.