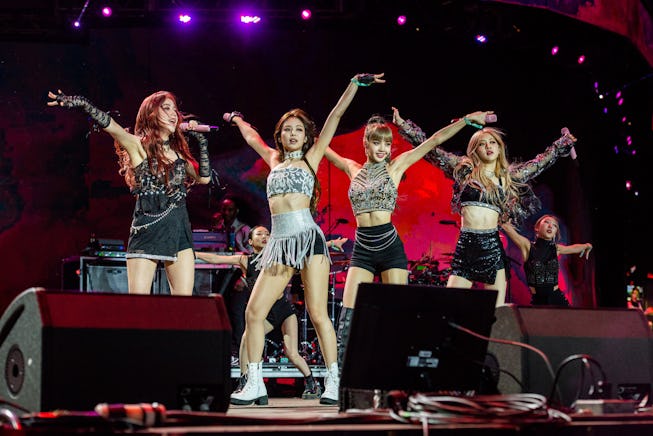 Timothy Norris/Getty Images Entertainment/Getty Images
YG Entertainment Is Holding Auditions For The Next K-Pop Boy Band
From the people behind BLACKPINK and TREASURE comes your new favorite K-Pop group.
The pandemic job market is bleak, but have you ever considered pivoting your career toward pop stardom? YG Entertainment, the industrial machine behind K-pop superstars BLACKPINK and TREASURE is looking to recreate the music magic with an all-boy band, and auditions are now officially open.
YG Entertainment is looking beyond Korea for the next big thing in K-pop, and have opened the audition process to the rest of the world. The global search will, of course, go down on Zoom (we're still technically in the throes of a pandemic), and have a few rules set to weed out the candidates. First and foremost, it's exclusive to Gen Z, indicating that "any male born between 2002 and 2010 who is not currently affiliated with another agency" is welcome to audition. Millennials will simply have to stan from behind a screen!
The new boy group has yet to be named, but interested parties can begin the process by signing up for an audition on Google Forms starting on Monday, through May 23. Available in Korean, English, Japanese, or Chinese, the audition categories are broad enough, containing "vocal, rap, dance, appearance or talents," which means that technically you could be able to get in on pure hotness alone. May the best hunks win!