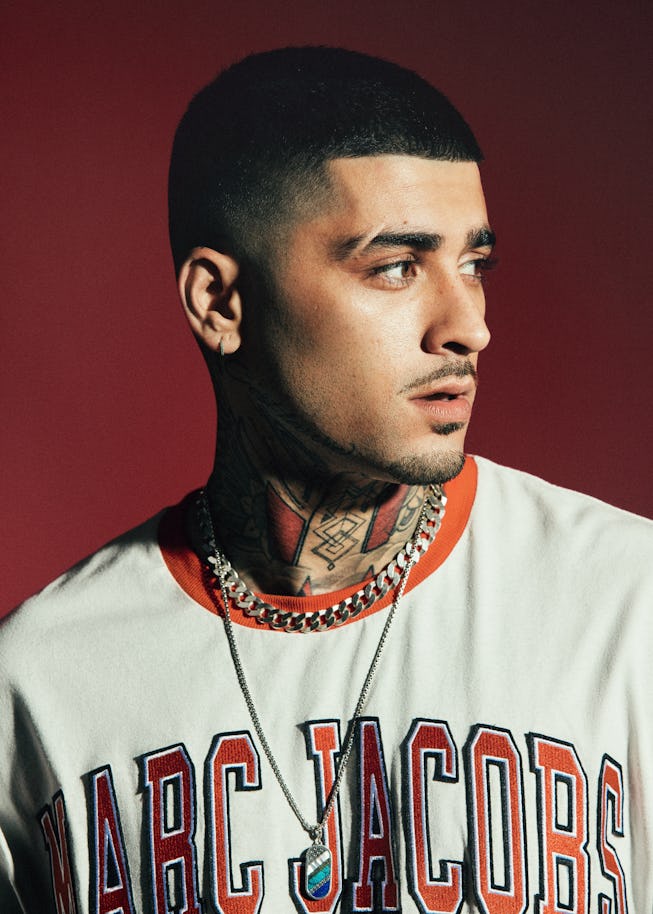 Zayn Is Back — And New Music Is On The Way
A new dawn for the former boybander has begun.
Zayn has always been an enigma. Since the former One Direction boybander officially went solo back in 2017, he hasn't once toured; for years, random, errant selfies uploaded to his Instagram were the only signs of life fans received. In recent years, it seemed that maybe his career in music had quietly ended; his last album, released in 2021, was even dismally titled, Nobody Is Listening.
But the singer has seemingly risen from the ashes. On Tuesday, June 27, Zayn suddenly announced his return to music. He's newly signed to Mercury Records; he completely scrubbed and reset his Instagram grid; and he dropped an info-less teaser for a brand new song scheduled to drop "very soon this summer," a press release states. A new dawn for Zayn has begun — and we'll admit, we're excited for it.
There's no info surrounding the new era available yet; there's no song title, much less a release date. But the teaser does show Zayn clad in a helmet on a motorcycle, revving up to go. (Those in the know will tell you that he's always been fascinated with motorcycles.)
Zayn was previously signed to RCA records, which put out Nobody Is Listening, 2018's Icarus Falls, and his debut project, Mind of Mine.
In a statement, Mercury Records President Tyler Arnold said, "As soon as ZAYN and I met, I knew we had to work together. I was blown away by the new music, but just as impressed by his vision, drive and spirit. We're honored he and his team have joined us at Mercury Records. We've got an incredible opportunity to tell the next chapter of his story together."
Despite his relative reluctance for promoting his music IRL, Zayn has become quite a prolific feature artist, spending the last few years between album releases collaborating with a slew of surprising artists including Jimi Hendrix, Ingrid Michaelson, Shaed, Timbaland, Partynextdoor, and more. Recently, he's even branched out into film, with a role in the upcoming animated movie 10 Lives, out in 2024. And maybe, if we're lucky, we might even get a new album before then.
Watch the teaser for Zayn's new music below.