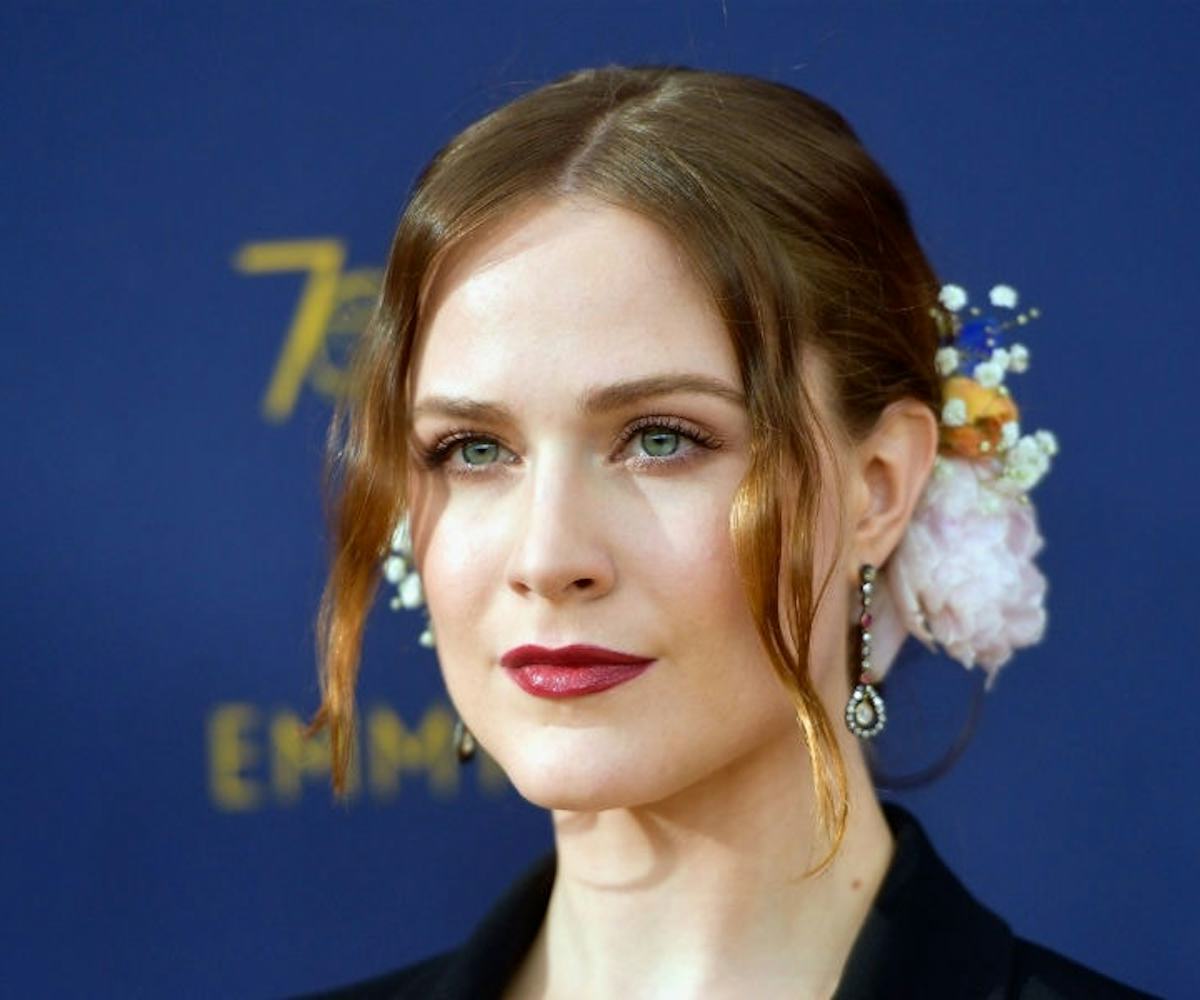 Photo by Matt Winkelmeyer/Getty Images.
Evan Rachel Wood Opens Up About Abusive Relationship That Left Her "Severely Depressed"
And resorting to self-harm "as a way to disarm him"
Evan Rachel Wood opened up about her past abusive relationship on Instagram as a part of the I Am Not Ok Movement, which encourages people to share their stories about being physically abused by an intimate partner.
In a video posted to her page, she recounted all of the ways in which she's not okay, stating:
It's really hard to feel safe. I think about it everyday, in one way or another. I'm not okay because, no matter how much work I do or how much work I've done, I'm still searching for some kind of peace. And I'm still searching to feel safe and I'm still trying to put all of this behind me. I don't know if I'll fully be able to do that. I'm not okay because I don't remember what it feels like to not be scared.
In addition to the video, Woods also posted a series of images from a photo shoot where, according to her, she was so "weakened" by her relationship she could barely stand and was eventually sent home after falling into a pool of tears.
In another post, which has been deemed "sensitive content" by Instagram, Woods shares that, while in her relationship, she often resorted to self-harm. "When my abuser would threaten or attack me, I cut my wrist as a way to disarm him," she writes. "It only made the abuse stop temporarily."
The Westworld actress previously opened up about being a domestic assault survivor in February of last year when she testified in front of Congress in order to get the Sexual Assault Survivors Bill of Rights Act implemented in all 50 states. She concluded her harrowing account with this sign off: "This bill is just one step in the right direction of setting the bar higher for what is right and what the standard will be that we set for society. It's the safety net that may help save someone's life one day. It's called progress and it starts here."