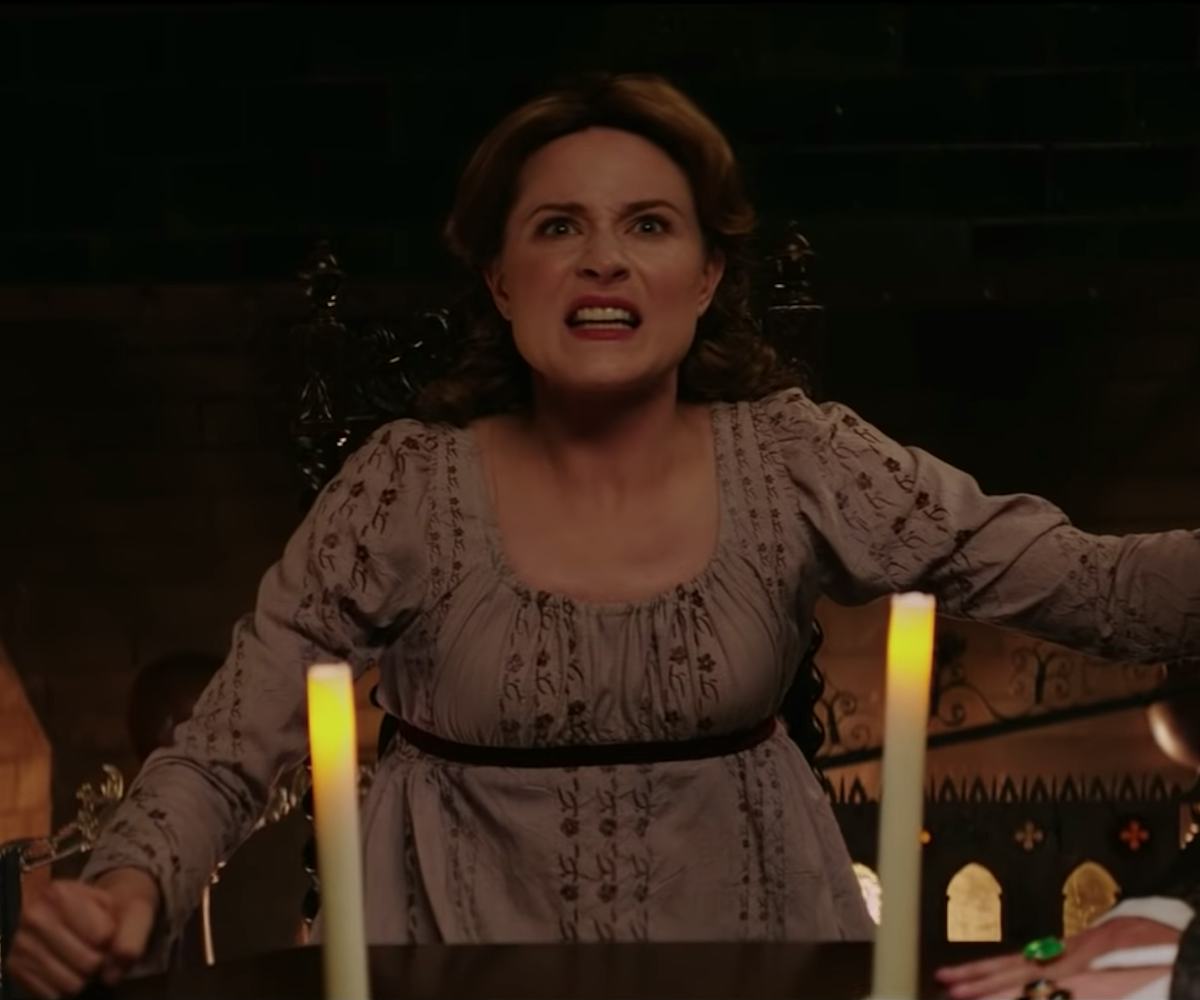 Evan Rachel Wood Lip-synchs The Tale Of 'Frankenstein' In 'Drunk History'
The episode also features Elijah Wood, Seth Rogen, Kirby Howell-Baptiste, and Will Ferrell
Drunk History's Season 6 teaser is packed with all of your favorite stars getting sloshed and reliving a classic horror tale.
Evan Rachel Wood portrays Mary Shelley who is lip-synching to comedian Rich Fulcher's less-than-accurate narration of the author's most famous tale, Frankenstein. True to Drunk History form, an inebriated Fulcher explains the origin of the classic tale to Kirby Howell-Baptiste over a campfire as viewers are treated to a reenactment of Frankenstein in addition to Shelley "telling" the story.
Elijah Wood is Percy Shelley, poet and husband of Mary, and 30 Rock favorite Jack McBrayer is Lord Byron, a poet and friend of the Shelleys. They are listed by Comedy Central as Mary's "cool writer friends," and the audience which she seeks to impress with this wild new story of Frankenstein. Seth Rogen and Will Ferrell are Dr. Frankenstein and his monster, respectively, and have found their ideal roles in reenacting the words of a drunk comedian.
While Fulcher's version of the story may not be entirely accurate (no, Frankenstein's monster was not named "Taco"), his drunken embellishments are what make it worth watching. A mispronunciation of the title "Frankenstein" is blamed on the content of the work, as Filcher claims, "That's how scary it is, you don't want to say it the same twice."
What's more, Fulcher narrates the tale through his occasional burps and spit (at 2:16 and 4:52, respectively) to a laughing Howell-Baptiste, which Rachel Wood and crew somehow manage to pull off with a straight face.
Mary's eager audience is so obsessed with her story that Percy convinces her to put the pen to the page and sell the tale. Or, as Fulcher "eloquently" describes it, "all of a sudden, everybody was like, 'Oh my god, I'm pissing out of my balls. This is so amazing.'"
Watch the full retelling, below. Drunk History returns to Comedy Central on January 15 at 10pm EST.