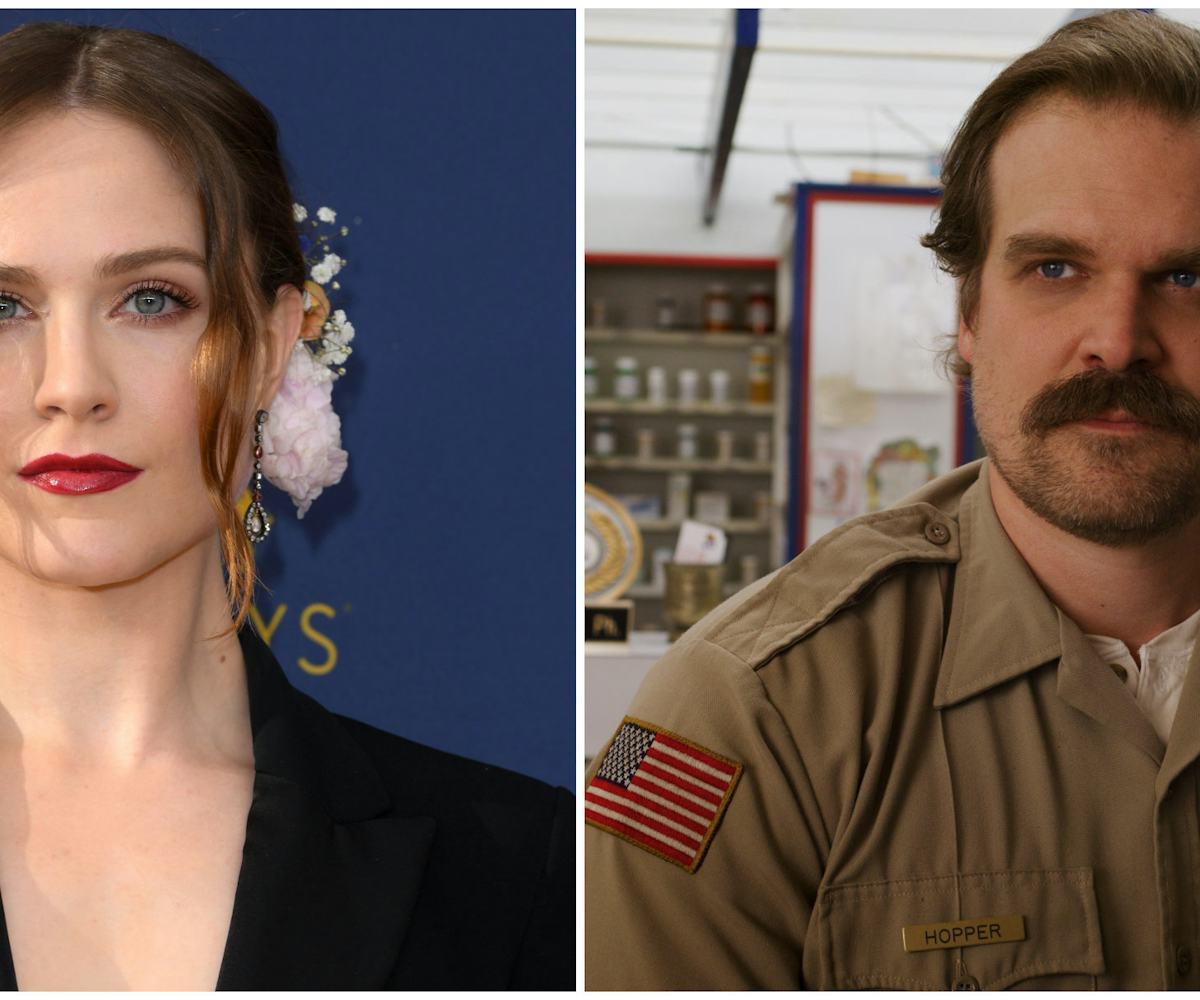 Photos via David Fisher/Shutterstock, courtesy of Netflix
Evan Rachel Wood Criticizes Jim Hopper's "Extreme" Jealousy And Rage In 'Stranger Things 3'
According to her, it's "not flattering or sexy"
This post contains spoilers from the third season of Stranger Things.
Evan Rachel Wood, like the rest of us, seems to have binged all of Stranger Things Season 3 this weekend. Now, she has some thoughts about Jim Hopper's (David Harbour) behavior toward women. In a thread on Twitter, she advised her followers to steer clear of people like him.
Throughout the third season of the show, Hopper and Joyce Byers (Winona Ryder) seem like they're going to couple up, though nothing really happens between them before Hopper (maybe) dies at the end of the season. Still, Wood called out the "red flags" exhibited in his behavior as reasons why they shouldn't have dated.
"You should never date a guy like the cop from [Stranger Things]," she wrote. "Extreme jealousy and violent rages are not flattering or sexy like TV would have you believe."
In response to people trying to diminish her warning by telling her that he's a fictional character in a show set in the 1980s, she pointed out that that is "exactly [her] point": "[It's] just a show and this is a gentle reminder not to fall for this crap in real life."
She also points out that when Joyce forgot about the dinner with Hopper, that she reluctantly agreed to in the first place, while meeting with a science teacher to inquire about what might be going on with the town's magnets, "He yelled and got in her face about [it] while policing every guy she spoke to."
Wood has been the victim of domestic abuse, which she has spoken about more recently when testifying in front of the California Senate Public Safety Committee.