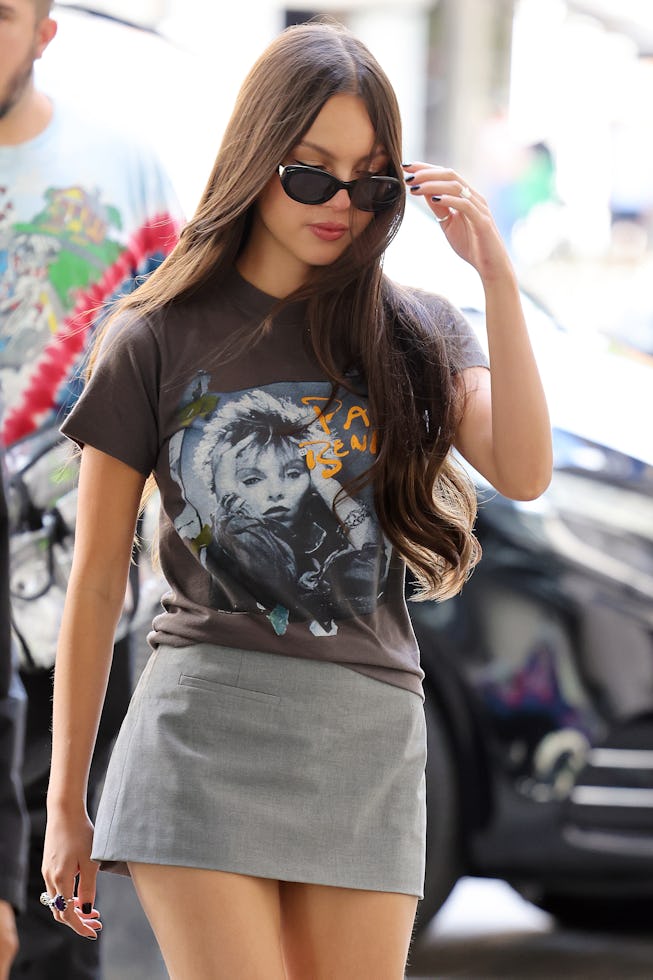 Neil Mockford/GC Images/Getty Images
See Olivia Rodrigo's Best London Looks, From Mini Skirts to Balletcore Tabis
Ahead of her upcoming sophomore album GUTS, the 20-year-old pop star has never looked better.
Olivia Rodrigo is in a new chapter of her life: She's ditched Los Angeles for a cozy Greenwich Village apartment in New York City, broken up with boyfriends here and there, and she's just weeks away from dropping her sophomore album, GUTS. Coincidentally, it seems to be a ritual of hers to visit London amidst major happenings, and this time proves to be no different. While the now 20-year-old has changed a lot since her angsty debut era with SOUR just a year ago (well, maybe not that much), one thing that's stayed the same is her impeccable sense of style.
All summer long, Rodrigo has been on vacation — Hawaii and Mexico being some of her destinations. Since mid-August, she's been in London to promote her album and a duo of new releases, "vampire" and "bad idea right?"; on her off hours, she's hitting the town, hanging with friends, and going out for dinners, as she should. While abroad, she's stuck to her go-to silhouettes — pleated mini skirts, vintage tees, and black sunglasses — but we also see the self-proclaimed spicy Pisces in more daring ensembles, thanks in part to her collaboration with stylist Danielle Goldberg. We're not sure how long she'll be across the pond, but in the span of a few days there, she's served a steady flow of looks — and we know there must be more on the way.
See all of Olivia Rodrigo's London outfits, with more to be added, below.