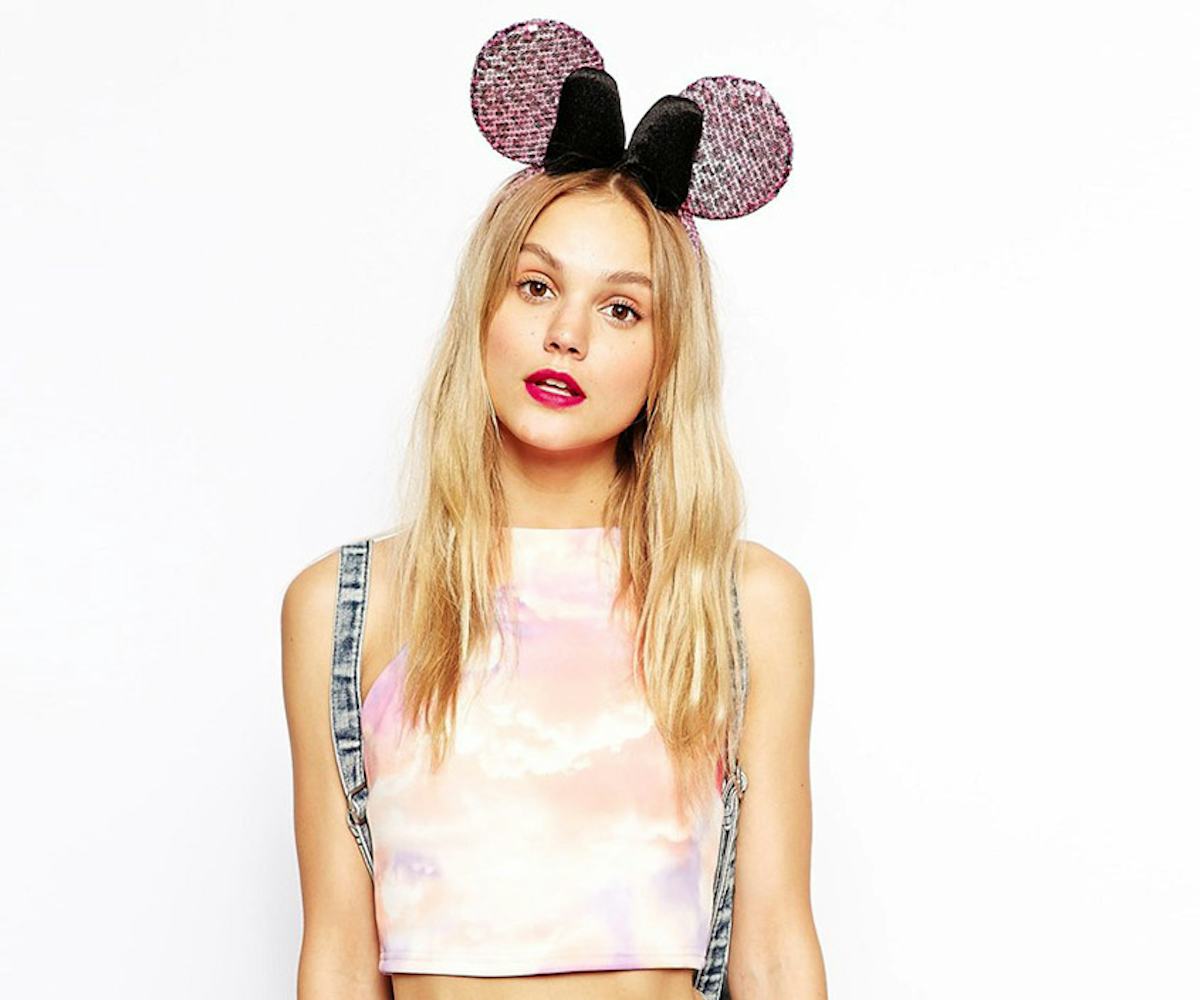 photos courtesy of asos
i'm a mouse, duh
asos' collab with disney is the ultimate #tbt.
Ever wish that every day was dress up day? We definitely do. And now, thanks to ASOS' new collaboration with Disney, it can be! Looking through the site's Minnie Mouse headbands, we're dreaming of our childhood BFF, this time with an iPhone, ordering her favorite bows for a fun night out.
The headbands are the perfect flirty accessory, adding some serious fun to any outfit. For those Minnie fans, there's the white polka dot ears donned with a black bow. Don't worry though, if you're looking for a more sophisticated look (a Daisy-Duck-do if you will), you'll fall for the black ears tied with a red velvet bow. And really, when was the last time you wore a bow?  
Like all good accessories, the headband line works for daytime and nighttime. If you're already sick of the same summer BBQ dress, spice it up with some floral ears and suddenly you're that garden fairy nobody can take their eyes off. If there's one team that knows how to add the magic touch, it's Disney. 
Shop all the headbands here. And if anyone asks what you are, say, "I'm a mouse. Duh!"