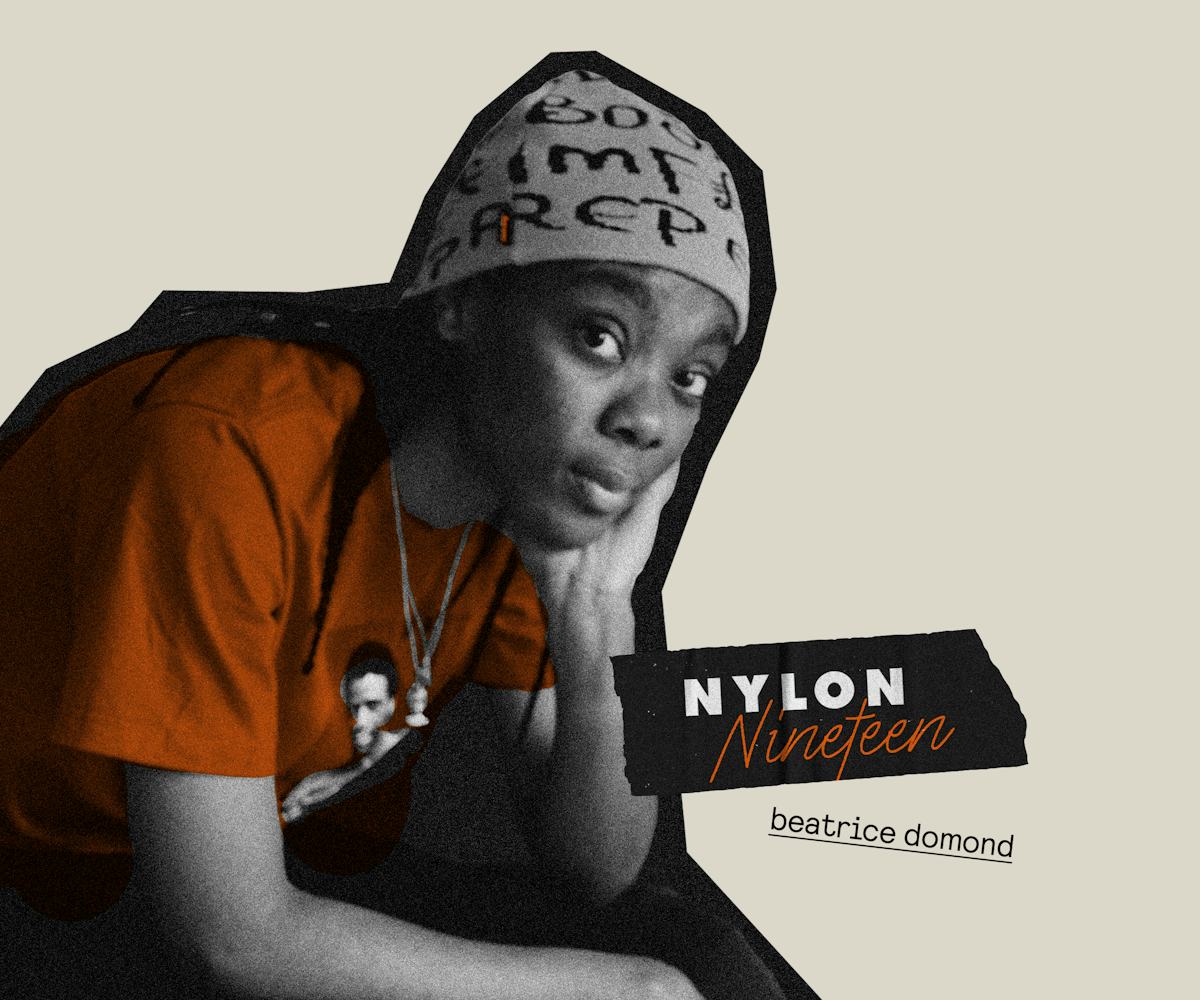 Skater Beatrice Domond Designed Her Own Socks With Stance
The pro skater and filmmaker takes on the NYLON 19.
When it comes to skating, socks are an underrated essential. As important as good gear and a practical (yet stylish) 'fit, a pair of socks must always low-key deliver comfort and ease during any session. So it makes sense that pro skater Beatrice Domond would team up with Stance, one of the sport's go-to sock brands, on her very own pair.
"The inspiration for the sock comes from people calling me 'Queen Bea,' I personally never really enjoyed the titled but it slowly grew on me or perhaps I grew into it. I wanted to make something that was classic but literally said, 'This is my sock,'" Domond tells NYLON. "My mum always told me even if someone asked you to design an aglet — the plastic piece on the shoelace — you put your best foot forward and make the most out of it. That's what I do for anything I make, big or small. If it's getting my time and energy, it will never be subpar. No ma'am. No sir."
The minimal crew socks, which cost $19.99, come in the color black with yellow and blue embroidery, and features motifs of a queen and Domond herself with her signature braids. The collab officially dropped at the end of March and is already selling out in certain sizes.
As for what's next for Domond, she's currently focusing on filming and skateboarding. "I have little projects here in there with Vans, Fucking Awesome, my photography, and art," she says. "I have mainly been putting all my time and energy into skateboarding and making videos."
Below, Domond takes on the NYLON 19, revealing her dream music festival headliners, worst date, the clothing she wish she kept from high school, and more.
Shop Beatrice Domond's Stance socks collaboration online now.