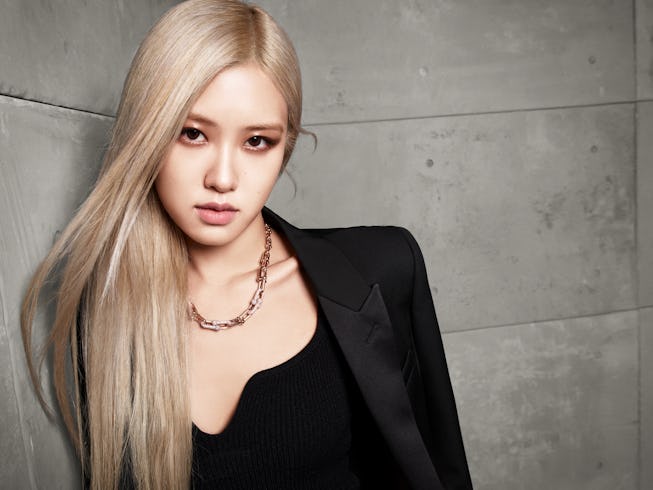 Mario Sorrenti/Courtesy of Tiffany & Co.
Blackpink's Rosé Lands Another Campaign With Tiffany & Co.
Onto her next fashion gig.
Although Blackpink's Rosé didn't get to attend the Paris Fashion Week this season, the K-pop star is already onto her next fashion gig.
On Thursday, March 10, Tiffany & Co. revealed a new campaign starring Rosé, who was named a brand ambassador back in 2021, and its latest HardWear collection. "I've worn Tiffany jewelry since I was in high school. To be a part of such an iconic brand that has been a part of my life for a long time makes it that much more special to me," the singer told Tatler in a previous interview.
Dressed in all-black outfits and photographed by Mario Sorrenti, Rosé is seen wearing new Tiffany Hardwear styles, including a necklace and bracelet that will be available in July, as well as new full pavé diamond pieces that will drop later this year in November. This marks the singer's second campaign for the luxury jewelry label and the new images will be on display globally both in print and digitally starting Monday, March 14.
With an additional brand ambassador role for Saint Laurent, Rosé was expected to sit front row at the French fashion house's Fall 2022 runway show but could no longer attend after testing positive for COVID-19. Instead, she shared her support for designer Anthony Vaccarello online, posting to her Instagram Stories with the caption, "Wish I was there to support you A ❤️."
See the full Tiffany & Co. campaign starring Rosé, along with behind-the-scenes photos, below.