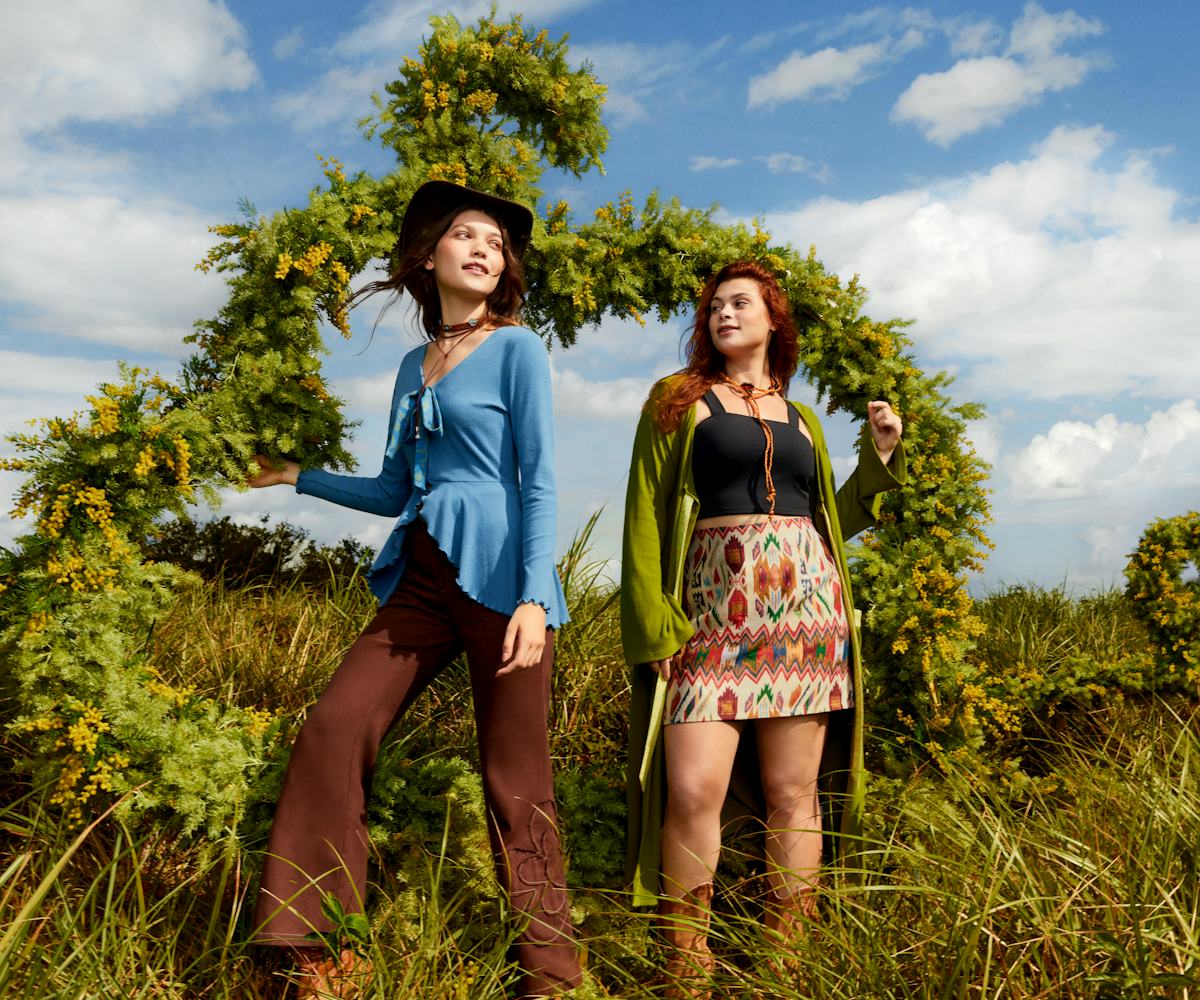 SHEIN
Meet Some Of The Bright Talent Behind SHEIN's Designer Program
Get a behind-the-scenes look at their creative process for the new collection.
Whether your wardrobe is going through a seasonal transition, you're starting a new job, or you're just looking for a style reset, this is your gentle reminder to take a minute to reflect and figure out the intentions you want to put into the world. This can also relate to your wardrobe — as you put away bathing suits to make room for sweaters, you can also vow to be more intentional with your clothing.
To help bridge the gap between sustainable and affordable fashion, SHEIN created their evoluSHEIN by Design initiative that centers on a more mindful approach to fashion, using more sustainable materials to design a variety of styles at an accessible price point. Every piece in the newly released collections consists of at least 30 percent preferred materials — including recycled polyester and forest-safe viscose — selected for their lower environmental impacts. The recycled polyester from this collection comes from recycled plastic bottles and textile scraps, while forest-safe viscose fibers are made from wood pulp sourced from sustainably managed forests.
The latest evoluSHEIN collaboration features six new collections exclusively designed by talented artists who are part of SHEIN's designer incubator program, SHEIN X. Since 2021, this program has championed independent fashion designers by giving them unprecedented access to SHEIN's supply chain, technology, and marketing resources. The retailer has committed to invest an additional $50 million in SHEIN X over the next five years.
Learn more about these independent designers and their evoluSHEIN collections here, along with tips on how to style their pieces below. Also, if you're a designer or artist interested in applying to the SHEIN X program, you can easily apply here.
Alexandria Carroll
Anke Wonder
Jacqueline City
Farah Naz
Lillian Butterworth
Lauren Flagg