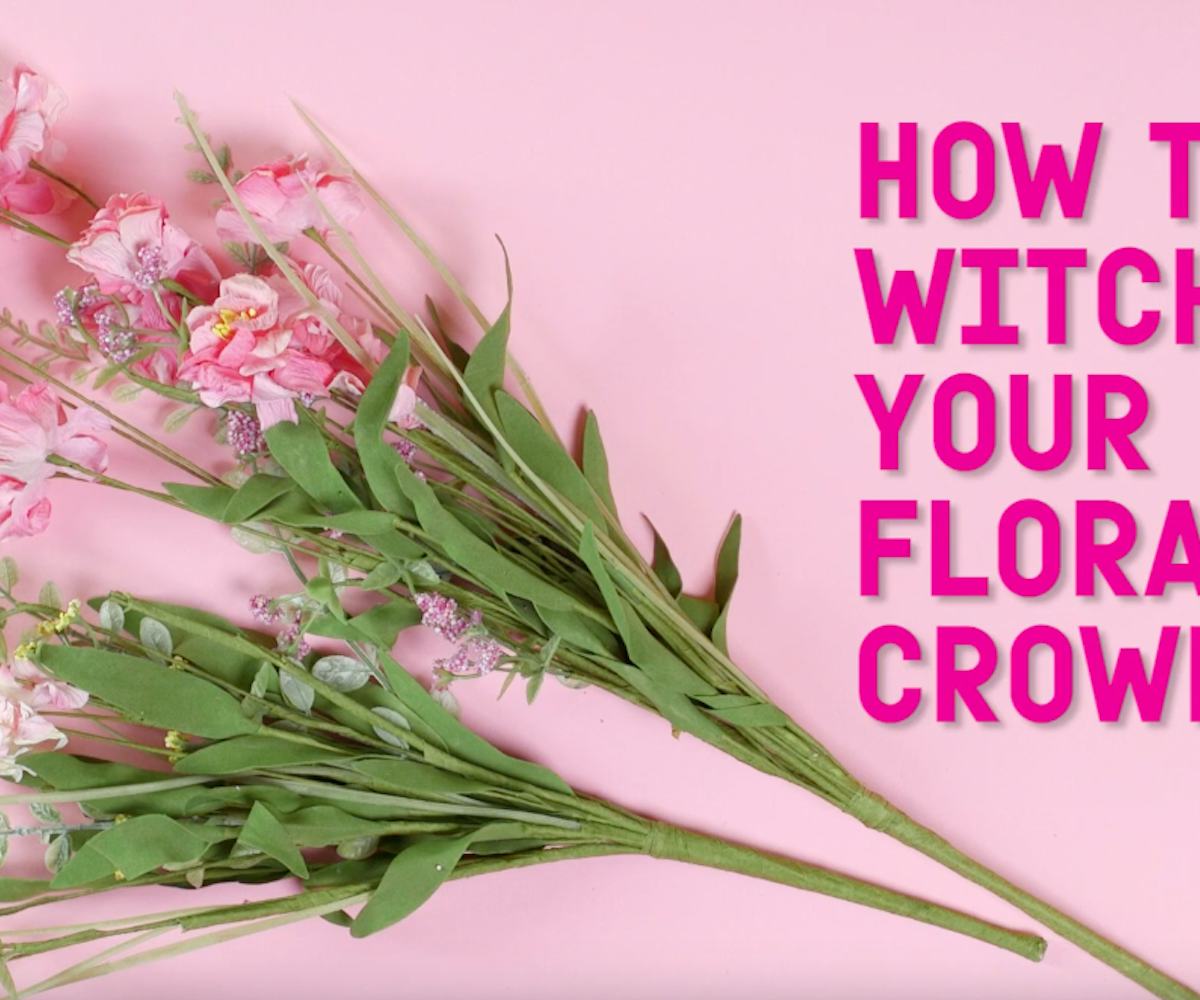 DIY: How To Witchify Your Floral Crown For Music Festival Season
Yesterday, we showed you how to make a festival flower crown, bursting with flowers and greenery that will ensure you're the belle of the ball at the next music festival you attend. However, not all of us are into romantic, frilly things, so maybe you're looking to punk up your festival look a bit. That's where we come in. We're here to show you how to turn your crown into a witchy, grungy masterpiece, no serious DIY skills required.
First things first, you'll need a basic floral crown. Follow our DIY video to make one yourself or purchase a ready-made option for one step less. Next, you'll need to gather a few more supplies: black spray paint, glitter spray paint, adhesive studs, safety pins, a thin chain, zip ties, and charms of your choice—and voila! In just a few simple steps, you'll be the most badass babe to grace front row.
Watch the video above to learn how to transform even the most basic of flower crowns into the punk rock mystic hairpiece of your dreams.