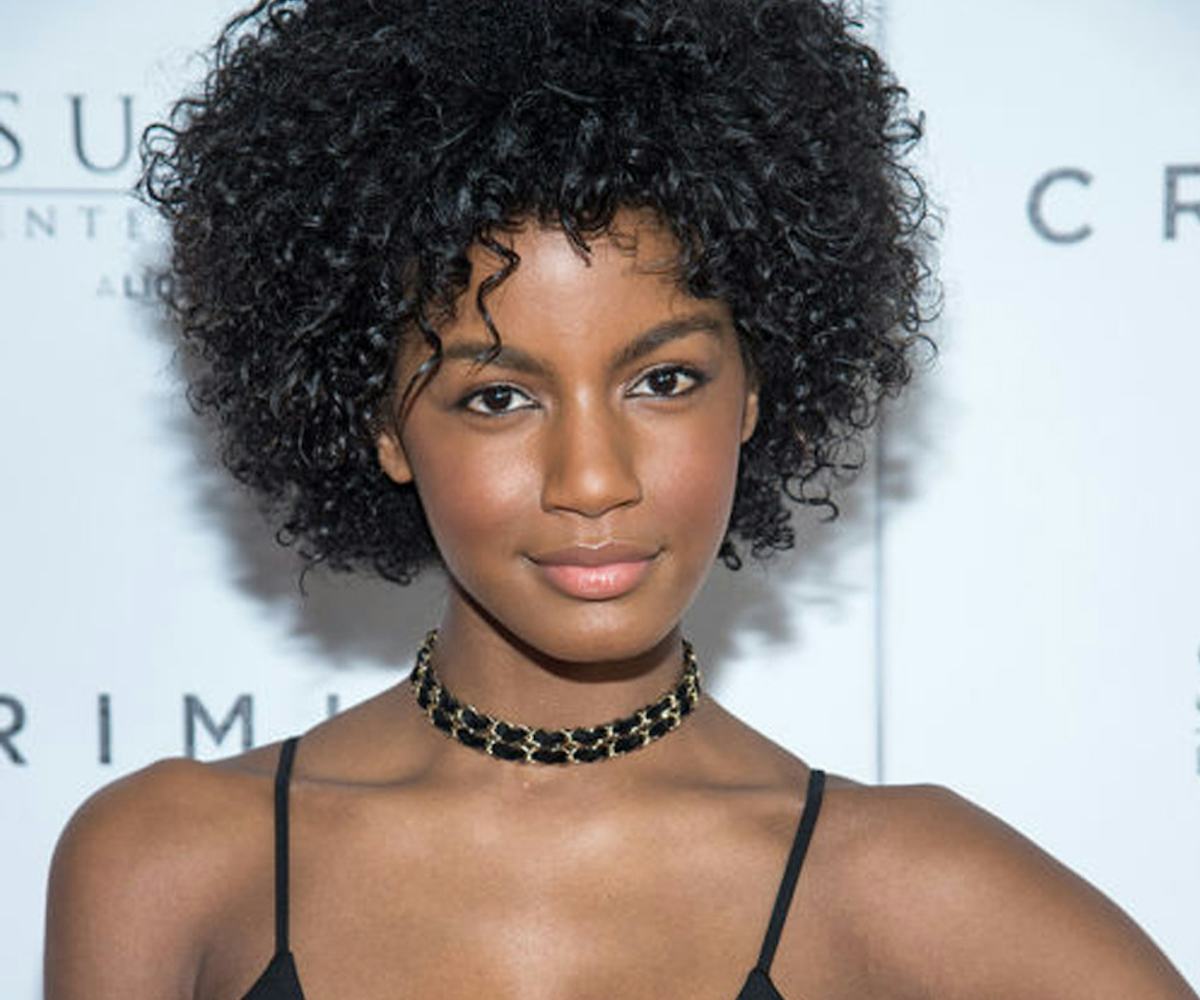 Image via Mark Sagliocco/Getty Images
Calvin Klein Model Ebonee Davis Takes Down Racism In The Fashion Industry
"As artists in the fashion industry, we are the embodiment of free speech."
For all the beauty it creates and magic it inspires, the fashion industry is not one that is known for being altogether socially, or, specifically, racially aware and active. Ebonee Davis is trying to change that.
After recently landing a spot in Calvin Klein's much-hyped fall campaign, the Sports Illustrated model was overjoyed, especially since she had made a career-shifting move about a year ago: she started wearing her hair naturally. However, her celebration was cut short. Just as she received the wholehearted congratulations from her agency, she saw the news that Alton Sterling had been murdered by police. Not much later, the news broke about the death of Philando Castile.
In response, Davis wrote an open letter calling upon her industry to use its power to make a change in the culture at large. "As artists in the fashion industry, we are the embodiment of free speech," she writes. "We set the tone for society through the stories we tell—fashion, the gatekeeper of cool, decides and dictates what is beautiful and acceptable. And let me tell you, it is no longer acceptable for us to revel in black culture with no regard for the struggles facing the black community."
Davis continues, condoning designers who fail to think diversely when casting their models and calling out makeup artists and hairstylists who come to shows ill-equipped to properly style black hair or to do black models' makeup.
"It is the same systemic racism that sees beauty products for 'black' hair end up in a section of their own ('the ethnic aisle'), that sees black men more likely to end up dead after a police encounter than any other racial group," she adds. "Systemic racism began with slavery and has woven itself into the fabric of our culture, manifesting through police brutality, poverty, lack of education, and black incarceration. The most dangerous contributors? Advertising, beauty and fashion."
Davis' call for the fashion industry to claim responsibility in the face of systemic injustice is a bold one—one that will hopefully spark a difference. We'll keep listening, and we'll keep backing those who use their voices for good.
Read Davis's full letter at here.