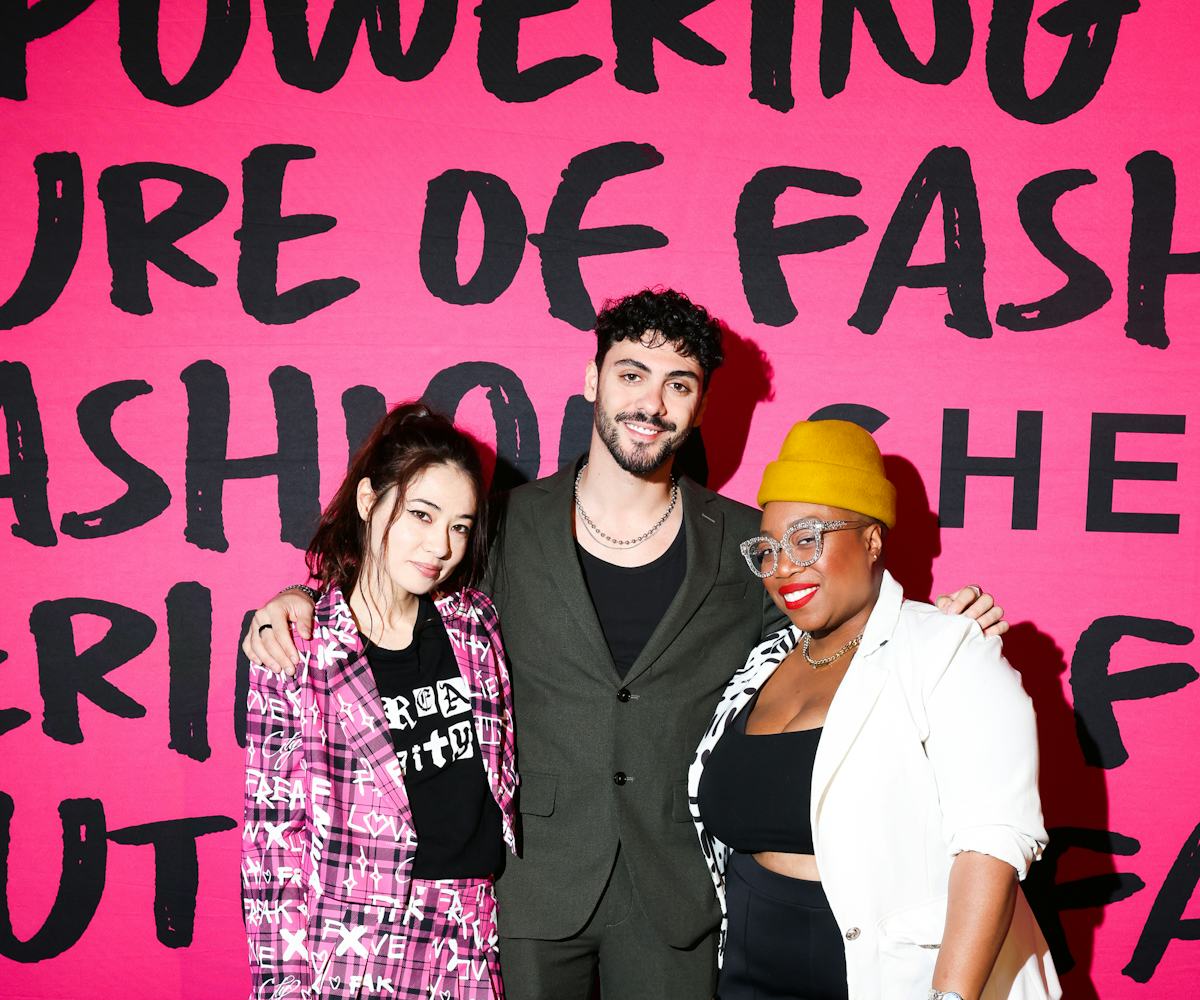 BFA
3 Emerging Designers You Don't Want To Sleep On For Bold Summer Style
These up-and-coming names were featured at the SHEIN X Design Summit.
With summer right around the corner, there's no better time to seek out flashy new styles for your seasonal wardrobe. And to make your summertime style really stand out, you'll want to rock something unique — like a look made by an emerging creative. Not only will you get the attention of all of your fashion-minded friends, but you'll also support the work of an up-and-coming designer.
On April 1 in Los Angeles, SHEIN hosted its first-ever SHEIN X Design Summit, welcoming 22 fashion designers to showcase their collections. The event also served as an opportunity for networking with other industry insiders and spotting trends: Sheer materials, ballet flats, baggy denim, and oversized blazers are all in vogue for the summer.
The design summit featured designers who are part of the SHEIN X Incubator Program, which offers even more opportunities for fashion creatives — no matter what stage of their career. Since the launch of the program in 2021, SHEIN has worked with almost 3,000 designers and artists from around the world, giving them a first-hand look at the entire clothing manufacturing process. All designers maintain ownership rights to their designs, and so far have earned over $5 million in commission. To reap the full benefits of the SHEIN X Incubator Program, emerging designers are encouraged to join through the program's online application. Keep scrolling for a peek at some of the lines featured during the SHEIN X Design Summit.
Armand Mehidri of Armand
Dubai-based fashion illustrator and designer Armand Mehidri launched his first collection with SHEIN in 2021. Mehidri specializes in elegant silhouettes that can be worn any time, especially when you want to channel a tropical vibe. Full of bright blues, greens, and purples, his latest SHEIN X collection is ready for your next vacation or night out.
Valerie Campbell and Justin Romero of Freak City
Justin Romero and Valerie "Vally" Campbell invoke frenetic playfulness in their designs. Worn by head-turning pop stars known for headline-making looks, the Freak City duo's work is big, bold, and not for the faint of heart. Rhinestones, spray-painted graphics, and neon shades make their pieces ideal for a night out raving or a standout streetstyle look.
Kenya Freeman of Sylvia Mollie
Kenya Freeman, the CEO and lead designer of Sylvia Mollie, gets inspiration from her mother, Sylvia, and grandma, Mollie. Freeman takes pride in creating pieces that are equal parts bold and romantic. With a focus on statement-making patterns and color blocking, Freeman's designs transcend time, and can be worn anywhere from casual weekend brunches to dress-to-impress birthday parties.