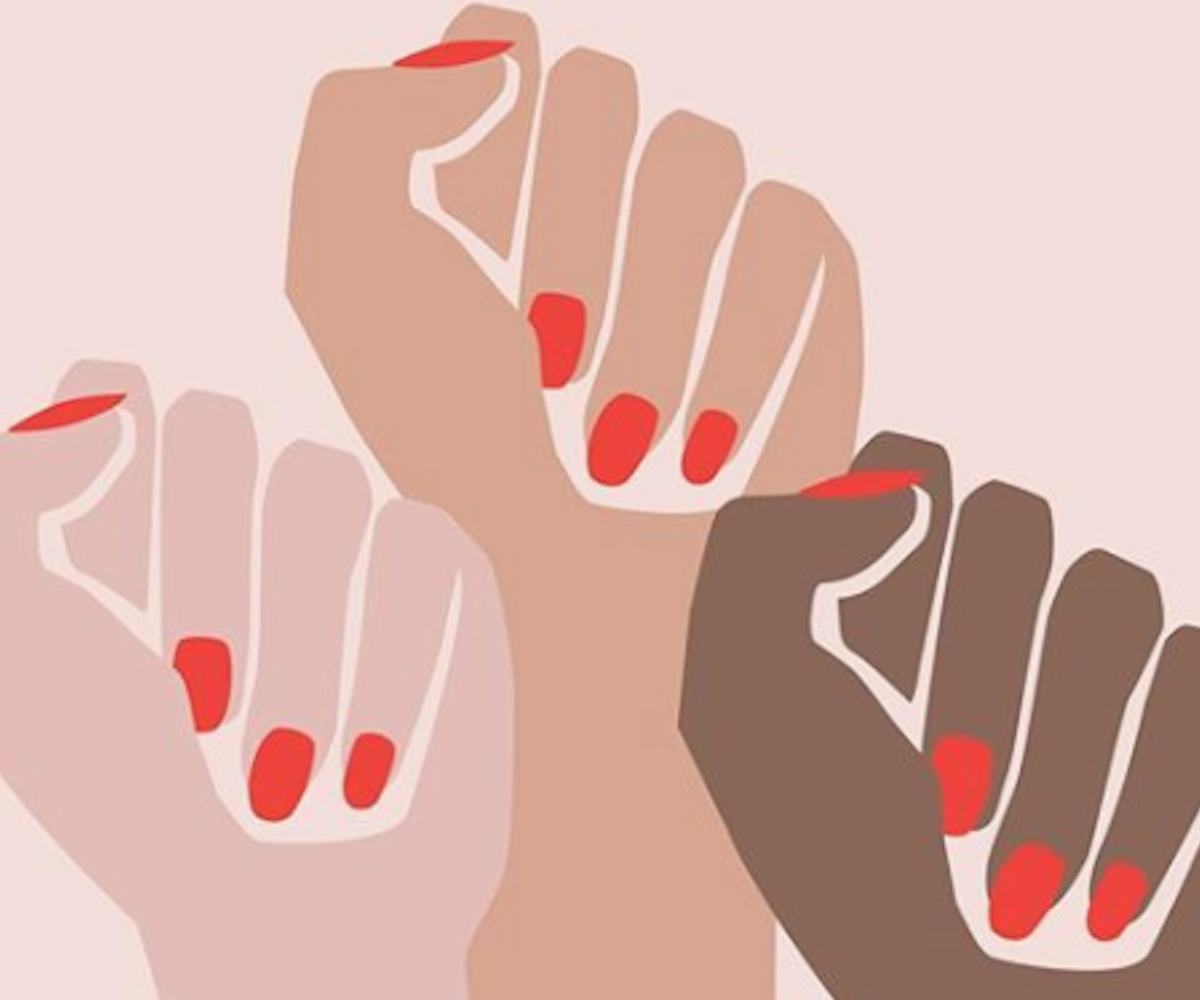 Image courtesy of instagram.com/all_womankind
This Feminist Artist Claims ModCloth Stole Her Design
That raised money for the Center for Reproductive Rights and Emily's List
UPDATE 12/20/17 14:07: Following the publication of this post, we were contacted by ModCloth, who provided us with this statement: "As soon as we were made aware of the image, we removed the top from the site in November. It is no longer available at all. We work closely with our vendors to ensure that they have the copyrights to the designs we are purchasing from them and have zero tolerance for intellectual property infringement. We are talking directly with Deva to address any issues she may have. We always want to support unique designs and local artists and will work to make things right, so we have asked if we can donate the profits from the sales of this t-shirt to a charity of Deva's choice."
In yet another addition to the long list of corporations stealing independent designers' works, Brooklyn artist and design director for women's space The Wing, Deva Pardue, alleges that Walmart-owned ModCloth stole an image she created earlier this year.
The design, featuring three fists in different skin tones with identical red nail polish, went viral on Instagram before Pardue began selling merchandise with the image for charity. According to Pardue, the "Femme Fist," as it came to be known, raised $12,000 for the Center for Reproductive Rights and Emily's List, and she had hoped to continue using the copyrighted image to raise more money.
Although ModCloth allegedly ignored multiple cease and desist letters from Pardue's lawyer, the brand eventually took down the t-shirt with the design from the site. Nevertheless, the artist is still furious. "They're not responding to requests to disclose the revenue they made, destroy existing inventory and pay a retroactive licensing fee," she tweeted, after tweeting at Walmart vice president Matt Kaness, "What do you have to say about this? Where is your profit for these sales going?"
It's bad enough to sell "feminist" merchandise for profit, with no intent to donate the proceeds to causes or in any way engage with the movements whose ideas they're using. But to steal that image from an artist who had been using her work for good is beyond the pale. And the ModCloth isn't the only one. As Pardue points out, South African retailer Jet Fashion also appears to have co-opted the Femme Fists for use on a t-shirt.
Here's hoping that big name brands learn that the commodification and theft of progressive causes is not only immoral—it's just a bad look.
But we're not holding our breath.