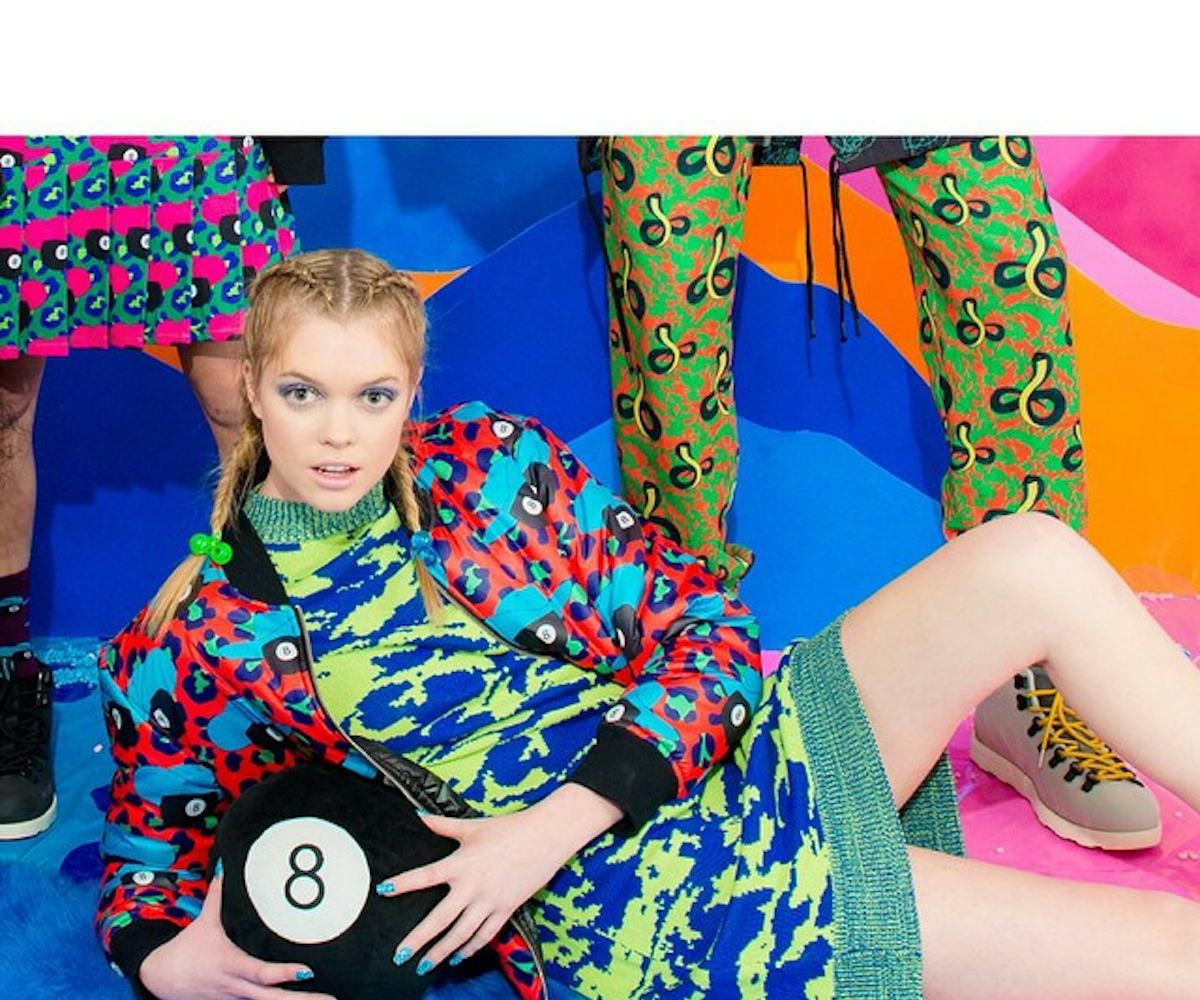 insta files friday: up-and-coming indie designers
minimalism, watermelons, and cartoon characters
by ricky patricia soberano
Our favorite season of the year has finally arrived, and the sunshine has inspired us to put a spotlight on the freshest and newest indie designers. These brands have received a significant amount of buzz recently with their revamps of classic looks—think street wear with splashes of eccentricity and every possible way to look equal parts fierce and minimalist.
Keeping up with every single new, up-and-coming indie designer can be difficult (there are so many to obsess over!) so we've made it easy, with a list of 10 that you simply have to see. 
@hayleyelsaesser
Looking for something Katy Perry-esque? Or is it a Jeremy Scott type of mood you're in? Hayley Elsaesser has got you covered. Be bold in fun colors and hella chill patterns. 
@rachelantonoff
If you want to see the latest in mod style (and a cute dog), run on over to Rachel Antonoff, pronto. With plaid trousers and flared-out skirts, who wouldn't want to check out her stuff?
@jenniferchun_ny
Get your fill of minimalist magic from Jennifer Chun, an Ohio native turned New York designer. With clever cuts and classic colors, Chun shows that less is definitely more.
@publicschoolnyc
Public School is the new epitome of cool. And the fashion industry is keeping a close watch: With an award from the Council of Fashion Designers of America, the brand is known for mixing high fashion and street wear. 
@kitsune
With an adorable yet chic mix of French vibes, sporty goodness, and lots and lots of watermelons, Kitsune is here to quench our thirst for something refreshing.
@cocurata
Cocurata New York isn't your normal fashion brand. Yes, it has an eccentric, artsy style with bright colors . However, it's the fact that they also carry art pieces, both of which are worth looking at least if not buying, that sets this company apart. 
@joyrichla
JOYRICH Los Angeles pushes the limits by using familiar childhood characters and funky patterns to heighten street wear in more ways than one. 
@beaufillefashion
Have a style that's on the masculine spectrum? Or want to give tomboy fashion a shot and don't know where to start? Beaufille has you in good hands. With a brand name literally translating to "handsome girl," what else could be more fitting?
@cmeocollective
C/MEO Collective takes lines and milks 'em for what their worth. With unconventional fabric cuts and statement colors, it's worth a look.