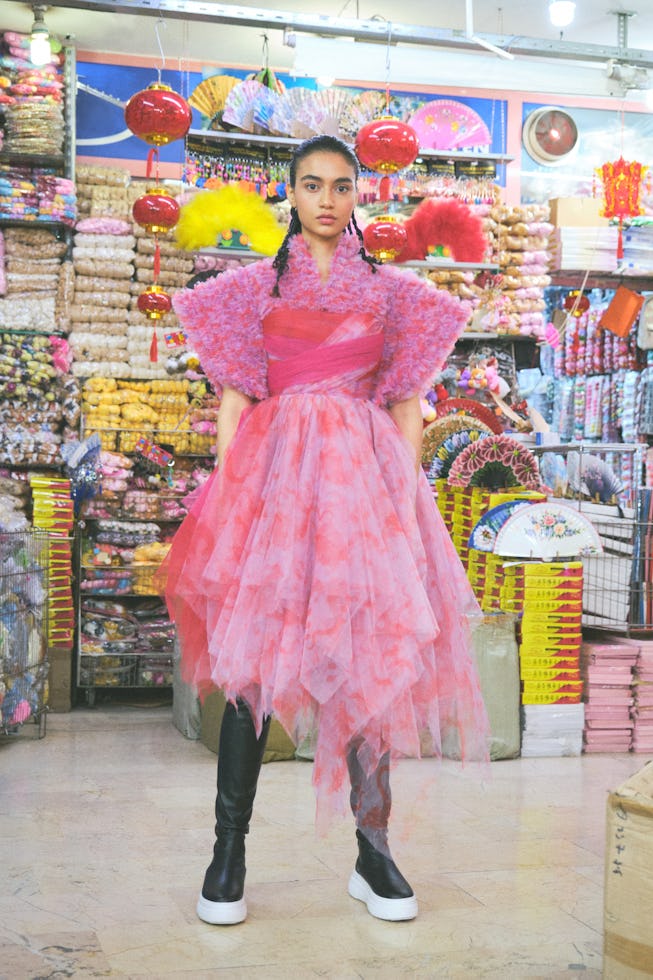 Courtesy of Istanbul Fashion Week
Our 5 Favorite Collections From Istanbul Fashion Week Fall 2021
Quilted leather? Hot pink tulle? Istanbul had all that and more.
The fashion industry was hit hard by the COVID-19 pandemic, with runway shows and fashion weeks left in a state of confusion at best and chaos at worst. Last Friday, Istanbul completed its second successful fashion week during the pandemic, navigating government restrictions and evolving technology along the way. As a result, brands have found new methods of presenting their designs, resulting in innovative shows and collections that may not have come to fruition otherwise.
"Last year, a digital show or fashion video was a novelty. It's crucial that we become more innovative with what we're trying to showcase," Seda Domaniç, founding editor-in-chief of Vogue Turkey told Business of Fashion. "Previously, the organization committee assisted in the production of all imagery and videos. This season, the designers have complete independence — it's completely decentralized. We gave them total freedom so they can get as creative as possible."
From fashion films to CGI models, Fall 2021 collection debuts appeared to thrive under the ongoing unusual circumstances. Below, Sudi Etuz, Ceren Ocak, Dice Kayek, and more of the must-know brands who showed during this year's Istanbul Fashion Week.
See more from Istanbul Fashion Week Fall 2021 on its website now.